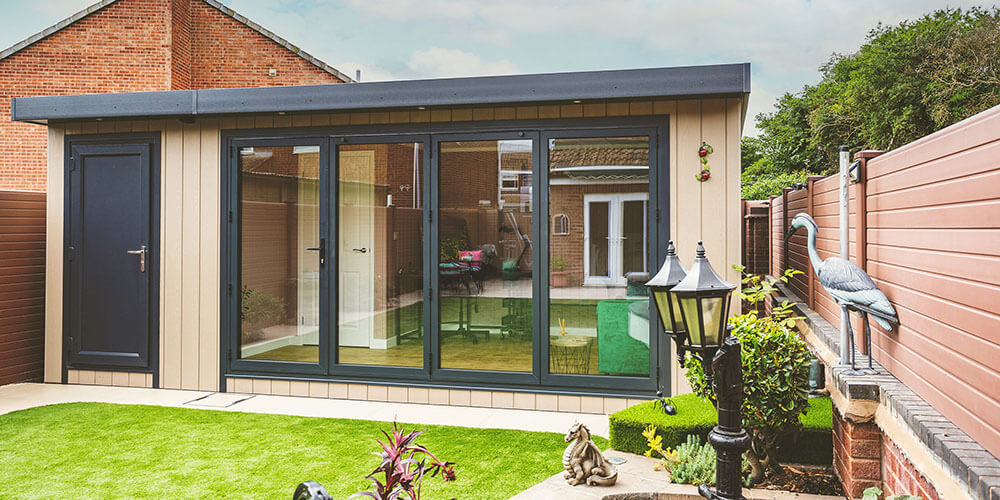 An Insulated Garden Office Vs An Extension: Which Should You Invest In?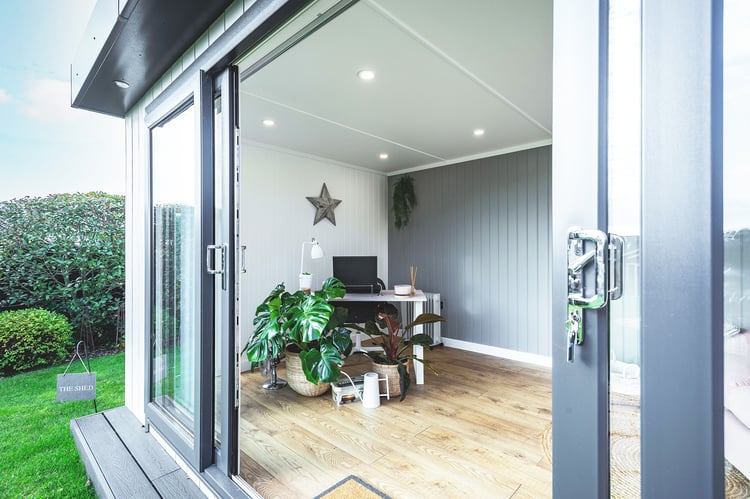 With more people working remotely or choosing to be self-employed, renting office space is becoming more common for people who never did before. There are different ways to go about this. You could lease a traditional office, or take advantage of a 'hot desk' service from companies like Regus, or buy into a shared office space with other independent professionals. However, if you are going to be working for yourself long term, it makes sense to invest in a work space at home. When you pay rent every month on an external office space, that is ultimately just money down the drain, but if you create a space to work where you live, the cost savings are enormous.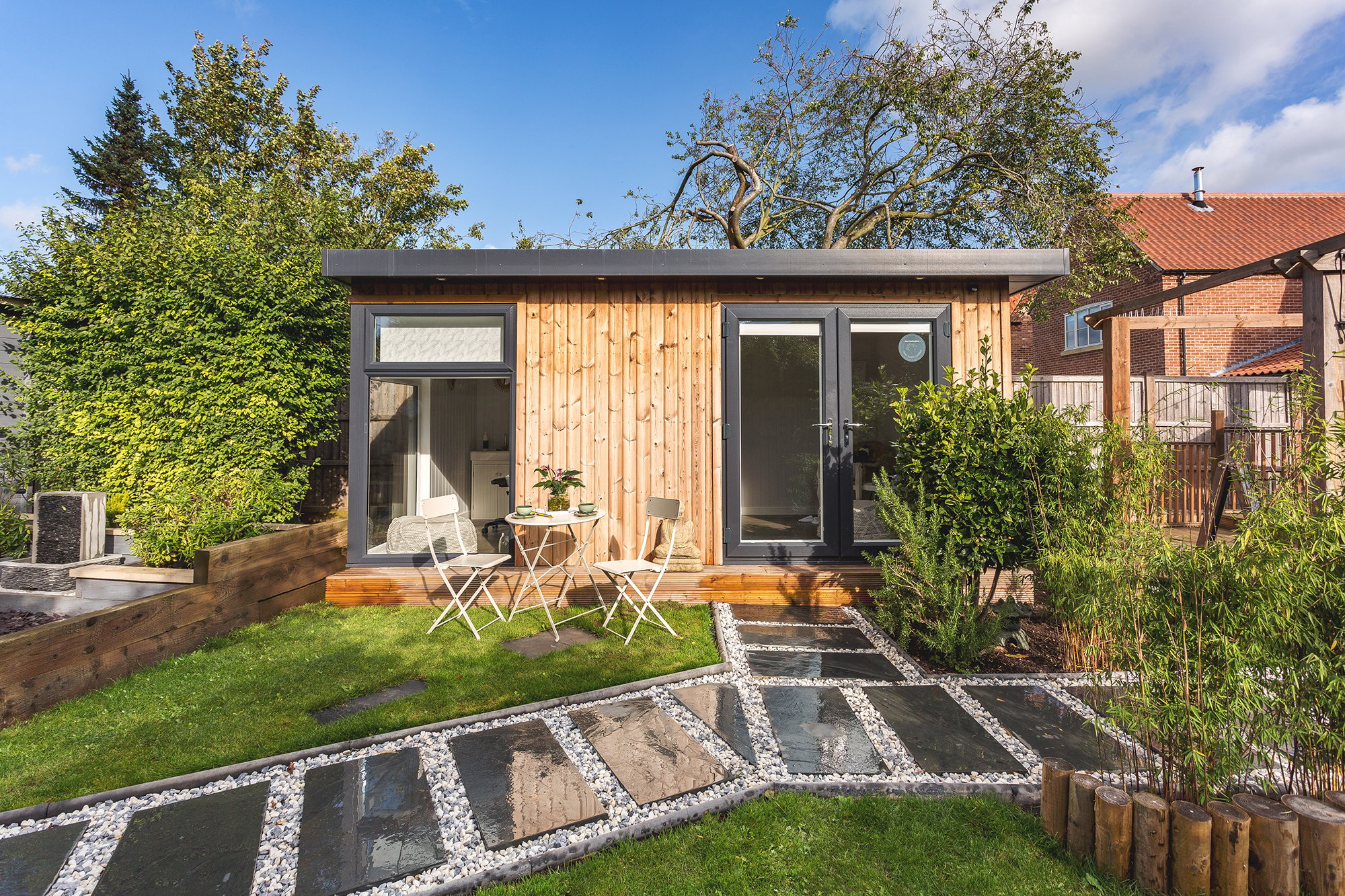 Not only will you be making an investment in your home, but you will also be spending a lot less on transportation. If you don't currently have the space for a dedicated home office, there are two major options available to you. You can either buy a garden office, or have an extension built onto your house. Both offer you different advantages, so let's have a look at the pluses and minuses for each one.

The Garden Office Advantage
Installing an insulated garden office on your property is a great way to 'work from home', while giving you a private space for work away from the house itself. Many of our clients find that having a garden office is a great way to separate their home life from their professional life, and get a lot more out of their workday. What is more, choosing an insulated structure will let you work in your garden room all year round, at a fraction of the price of an extension.
In addition to the focus that a dedicated workspace offers you, having a professional area will let you entertain clients without having to open up your home, or worry about keeping everything tidy. This is an advantage that an extension simply can't match. We also can outfit a garden office with a bathroom and kitchen if required, so that you don't have to worry about visitors or employees going in and out of your home all day long.

Building An Extension
Many people consider an extension first when planning a dedicated garden office, and never think the entire process through. Extensions are big projects and can be very expensive. When you commission an extension to your home, you will be required to pay for custom architectural design work, and will likely need to receive planning permission for the construction.
In most cases it is easier to assess the value added to your property from an extension than it is for a garden room, though the process of building it won't be quick. Extensions can take months of preparation, and you will have to deal with contractors at your home for weeks at a time. This means a group of workers will be at your house most days, until the extension is completed. For a home worker, the added disruption, noise and stress can have a severe and detrimental effect on your work. Furthermore, your final bill could easily come to £40-£60,000 or more, compared with a garden office of £15-£30,000.

Ease Of Installation
Because we offer a range of pre-fabricated garden structures, you can have your new garden office up and running in a matter of days, with minimal impact on your business. We have worked with Notts County Council to get planning pre-approval on all our garden rooms, so that planning permission (if applicable) will be easily obtained. In many cases you won't need planning permission at all, but we are happy to make any necessary enquiries on your behalf. We can also design you a completely bespoke area suitable for your business, and still offer you great prices and a fast construction time. For previous customers we have built physiotherapy rooms, beauty treatment salons and even dog grooming parlours, so have a chat with us about your business and let us create the perfect garden structure.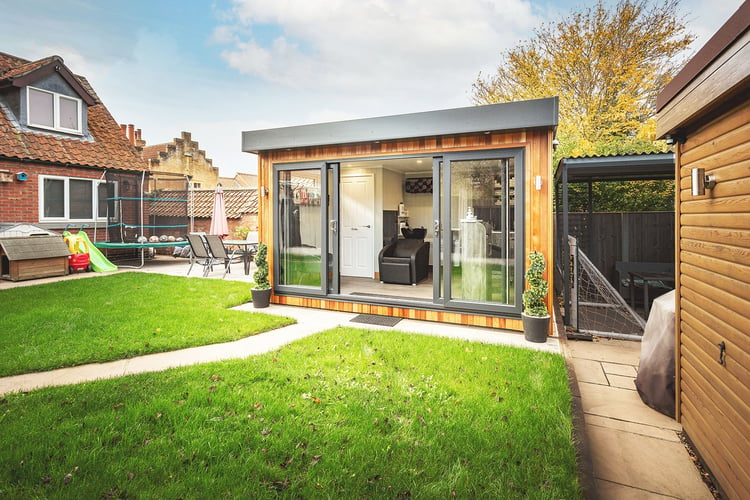 Professional Spaces For Unique Businesses
At Cabin Master we dedicate ourselves to creating some of the best garden structures in the UK. We would love to talk to you about all the advantages that an insulated garden office will offer you, so call us on 01159 328888. You can also download our Ultimate Guide To Garden Rooms for more information about finding the right garden structure. Click here to access your free copy.
Our website has lots of examples of our previous work, so please also take a look at some of the garden rooms on our portfolio page.