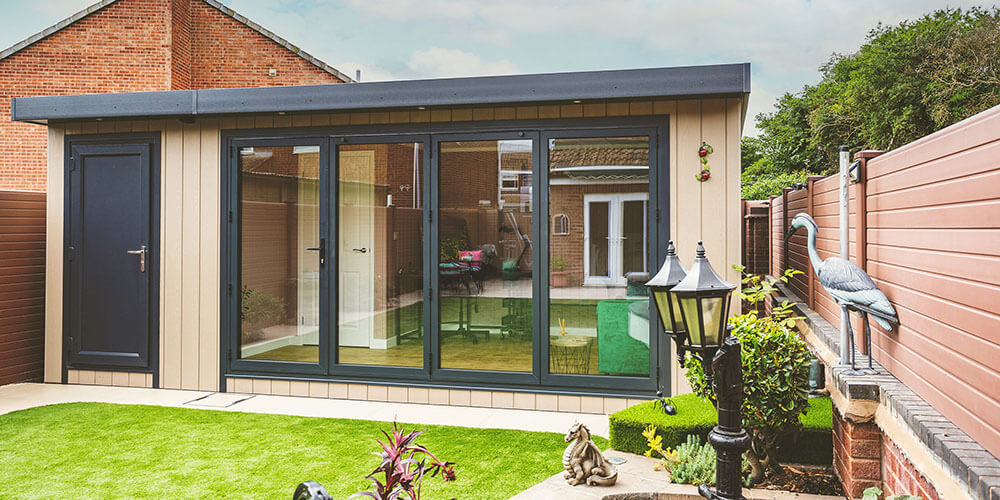 Your 5 Minute Garden Office Pod Guide!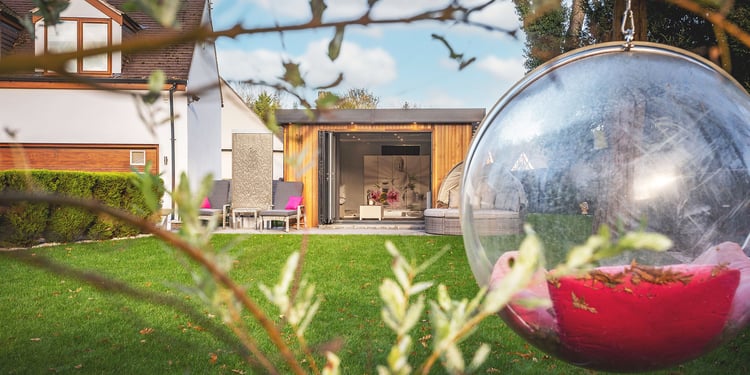 Fancy avoiding a costly commute and time draining drive to work? We don't blame you – maybe you've been playing with the idea of investing in a garden office pod but haven't yet made a final decision? To help you along the way to a decision we've outlined the main points you need to think about before opting for your future garden office.

Size
The size of your office will depend on the space you need and the room you have available in your garden. The vast majority of garden office pods are located at the end of the garden furthest from the house, so this will give you a size indication just by carrying out a brief survey of the area,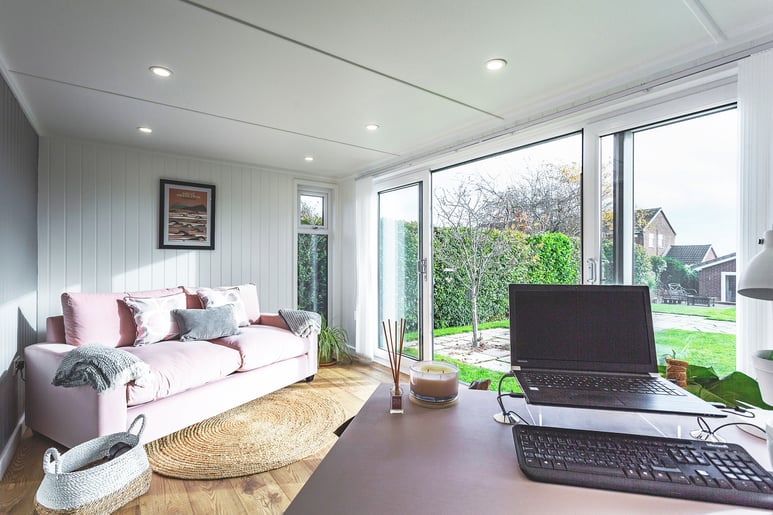 Design
Deciding on the design of your garden office pod is definitely the best part of the project – particularly if you happen to be a fan of architecture or interior design. We would always suggest in our garden office guide that it's preferable to have your structure as far removed from the house as possible. You want to be able to 'get away' from home and into the 'office' vibe, after all – and vice versa at the end of the day.
Choose a design that suits the needs of your profession. We can guide you on this – but you'll probably need a slightly different layout as a physiotherapist than you would as a solicitor. We'll design you an office to suit your lifestyle: don't cram your lifestyle into a predesigned office!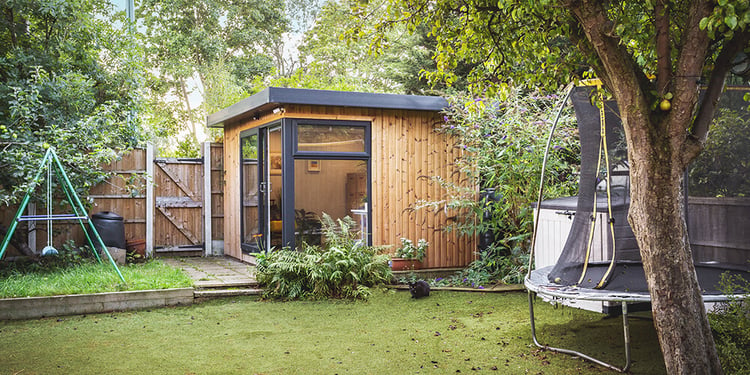 Security
And, because you're removed from the house, it's sometimes a good idea to have some sort of gravel path leading up to your garden room. That way you can tell if someone is about to enter your abode and disturb your 'creativity stream.' It's also a great way to deter intruders from helping themselves to your brand new Mac computer.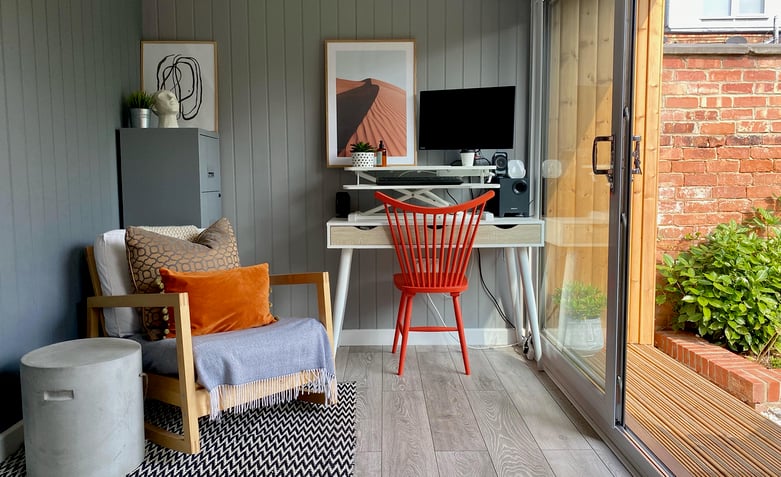 And on that note, consider fitting a sensor light and alarm (certainly, your insurance company will want evidence of this) as well as locks to any windows. If there is direct access to your garden from the front of your house, we recommend fitting a secure gate with robust locks.
Lighting
Talking of windows, floor to ceiling glass panels don't only look contemporary but will also bring in plenty of health-giving natural light. Inside the office you have a choice of lighting. Many garden office owners choice LED lighting set into the ceiling. Dimmable lights and different shades are available. You can personalise your office and make it cosier with the addition of standing and table lamps.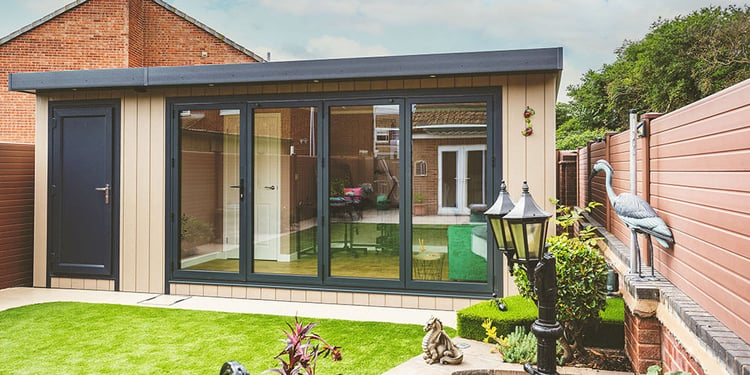 Storage Space
Internally, storage space is essential. It's often something that's overlooked in the initial design of a garden room but imagine how off-putting it would be to enter a cluttered office every day – so plenty of shelves, deep desk drawers or a bookcase are also a big must. You could also opt for a ShOffice - incorporating a separate 'shed' section, which give you the luxury of having a storage area for all your garden things, as well as your lovely home office space.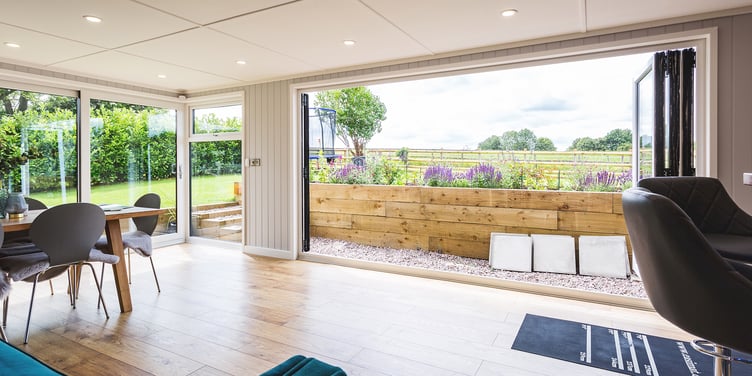 Cost
The price of your chosen garden room depends on a number of factors; the main one being the dimensions you go for. The type of cladding you choose also helps determine the price, with our Cedar option being the premium price point, then our zero maintenance Marley Board, then the timeless, rustic Redwood. All of our garden office pods have all the basics included as standard - insulation, electrics, flooring, your choice of interior paint, plus more. You can even spread the cost of your garden pod - click here for details of our Finance Deals.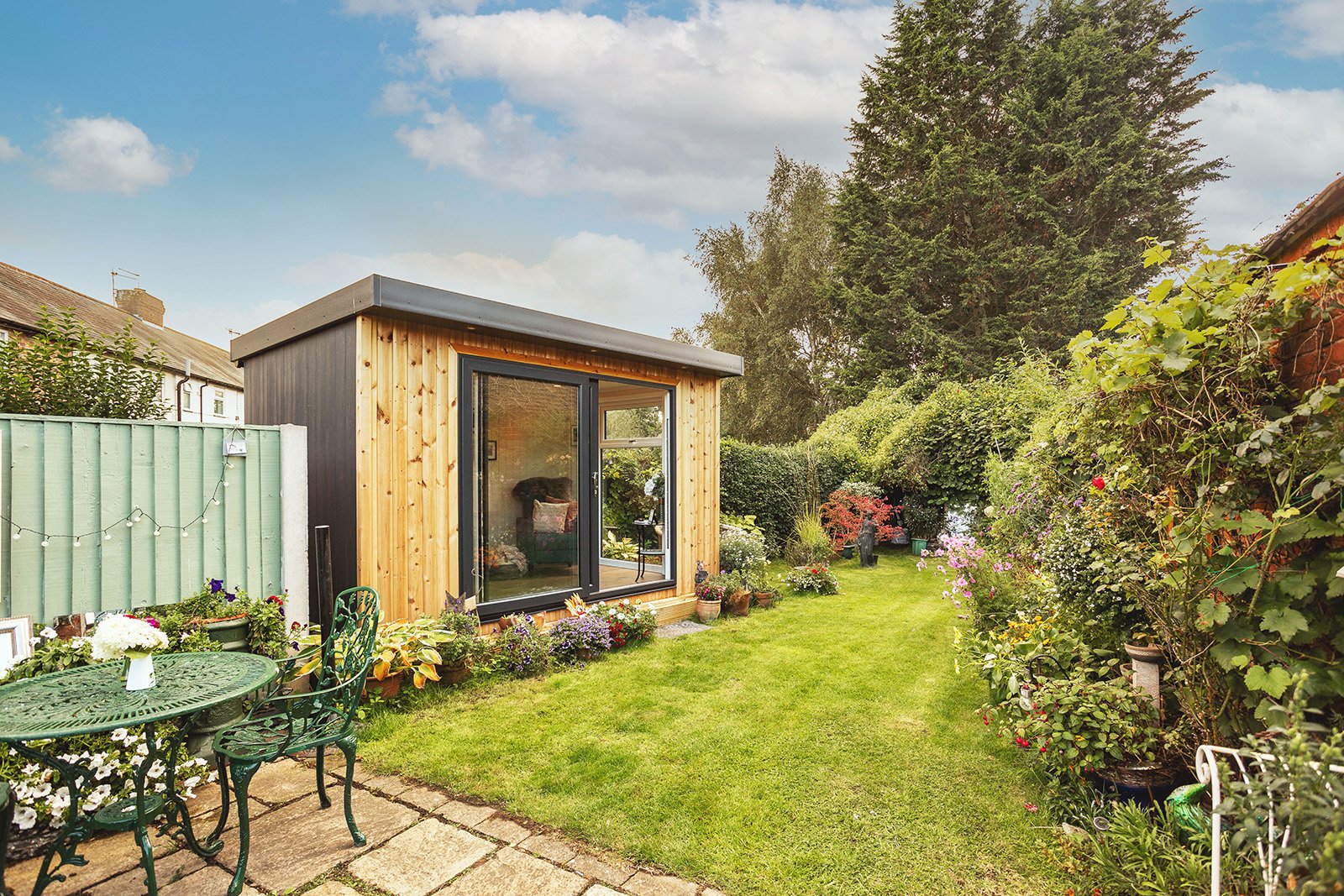 Bespoke Garden Offices From Cabin Master
There is lots more to think about when planning your garden room but certainly considering the above should give you a good head start. For more information on what creating a garden office pod entails, please contact our friendly team for advice.
You can find out more on our garden offices web page or by calling us on 0115 932 8888. You should also grab a copy of our free Ultimate Guide to Garden Rooms by clicking here. The guide goes through all of the points we raised here in far greater detail, providing all the information you need to make an informed investment decision.