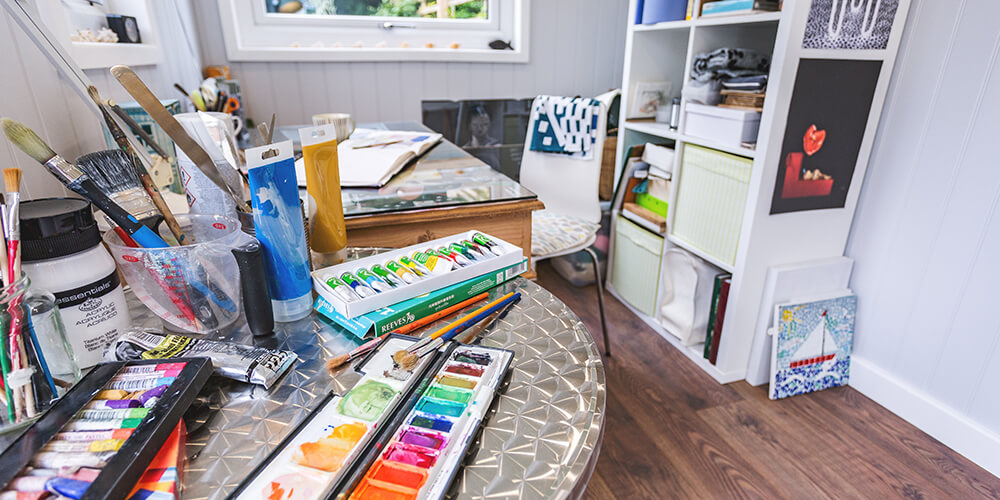 Wooden Studios For Gardens – The Ideal Artist's Retreat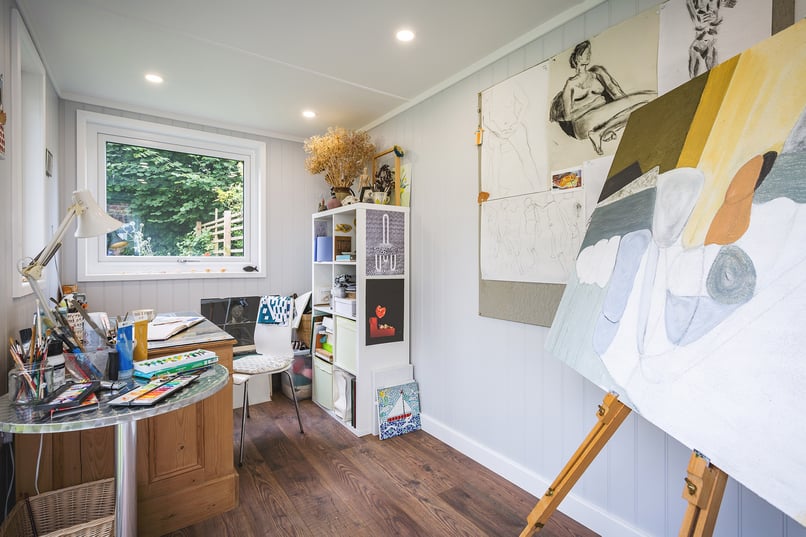 Having a creative space on your property can add a lot to an already fulfilling life. Here at Cabin Master we specialise in making unique wooden garden studios for amateur artists all over the UK. There is no better way to find your muse than with a detached space in a natural setting.
If you are looking for a place where you can let your creativity run wild, have a look at some of the benefits that wooden garden studios for gardens will offer you. Here at Cabin Master, quality comes first, and all of our wooden structures are made from materials that will last. When you go to your wooden garden studio, we want you to be able to lose yourself in your latest art project, or simply unwind and let the cares of the world melt away.
There are many different garden studio options to choose from, and we can add all sorts of different features to your building to make it personalised to you. We have various prefabricated garden studios to choose from, and we can also work with you to craft a completely bespoke wooden studio.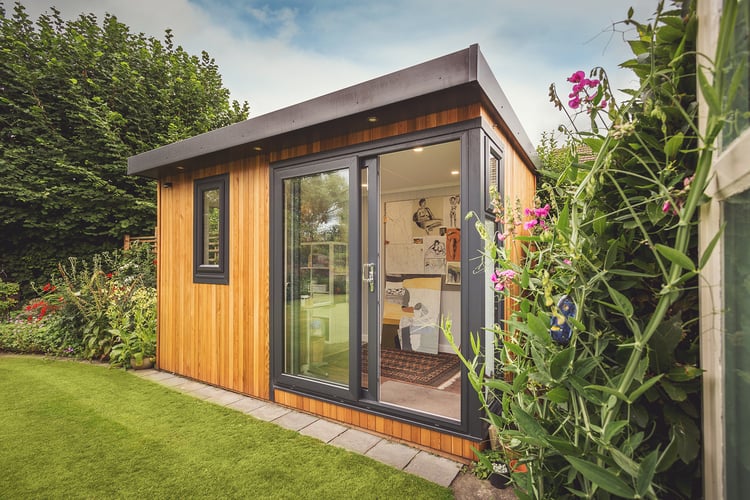 Create Space
One of the most rewarding parts of life is being able to express your creativity. Many amateur artists find that having a space that is dedicated to creating beauty helps them to focus, and not be distracted by their day-to-day responsibilities. While it can be difficult to find permanent studio space within the home itself, the good news is that anyone with a modest budget and reasonable garden space can take advantage of a high quality, standalone garden room.
Life can get very distracting, and we all need somewhere we can take some "me time" on a regular basis. Drawing, painting and sculpting have a wonderful effect on overall relaxation and can add a lot to anyone's life. The act of creation and focusing the mind are as important as the result of the work. Our garden studios are the perfect place to calm your mind and open up your creative energy.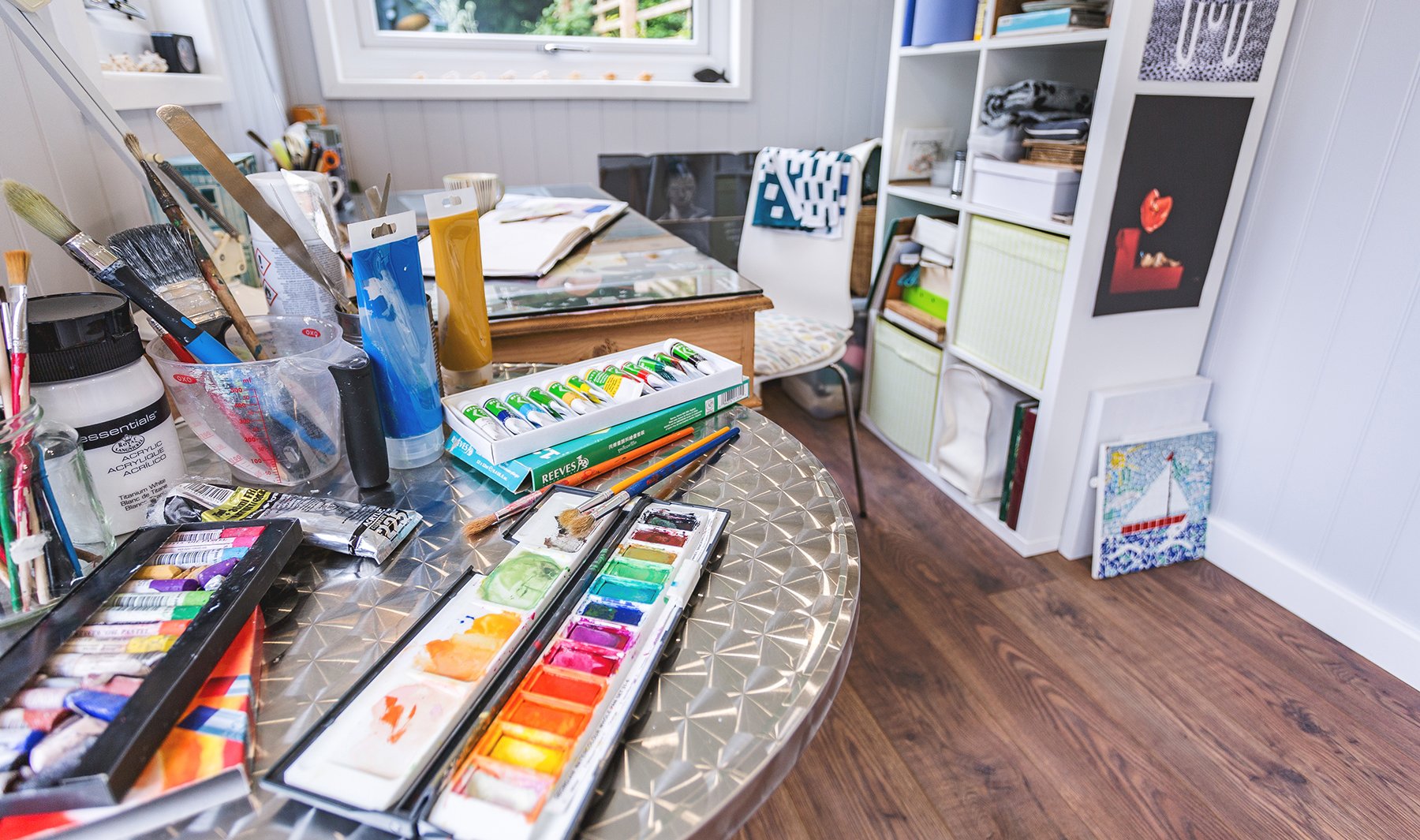 Oodles of Light
Our garden structures can be fitted with lots of windows so you can enjoy natural light all year long. Having a great view of your garden will also feed your inspiration, no matter if you are feeling creative that day or not. If you want to have an open air work space in the warmer months, we can install bi-fold doors that will create a seamless transition between your studio and the lush greenery outside.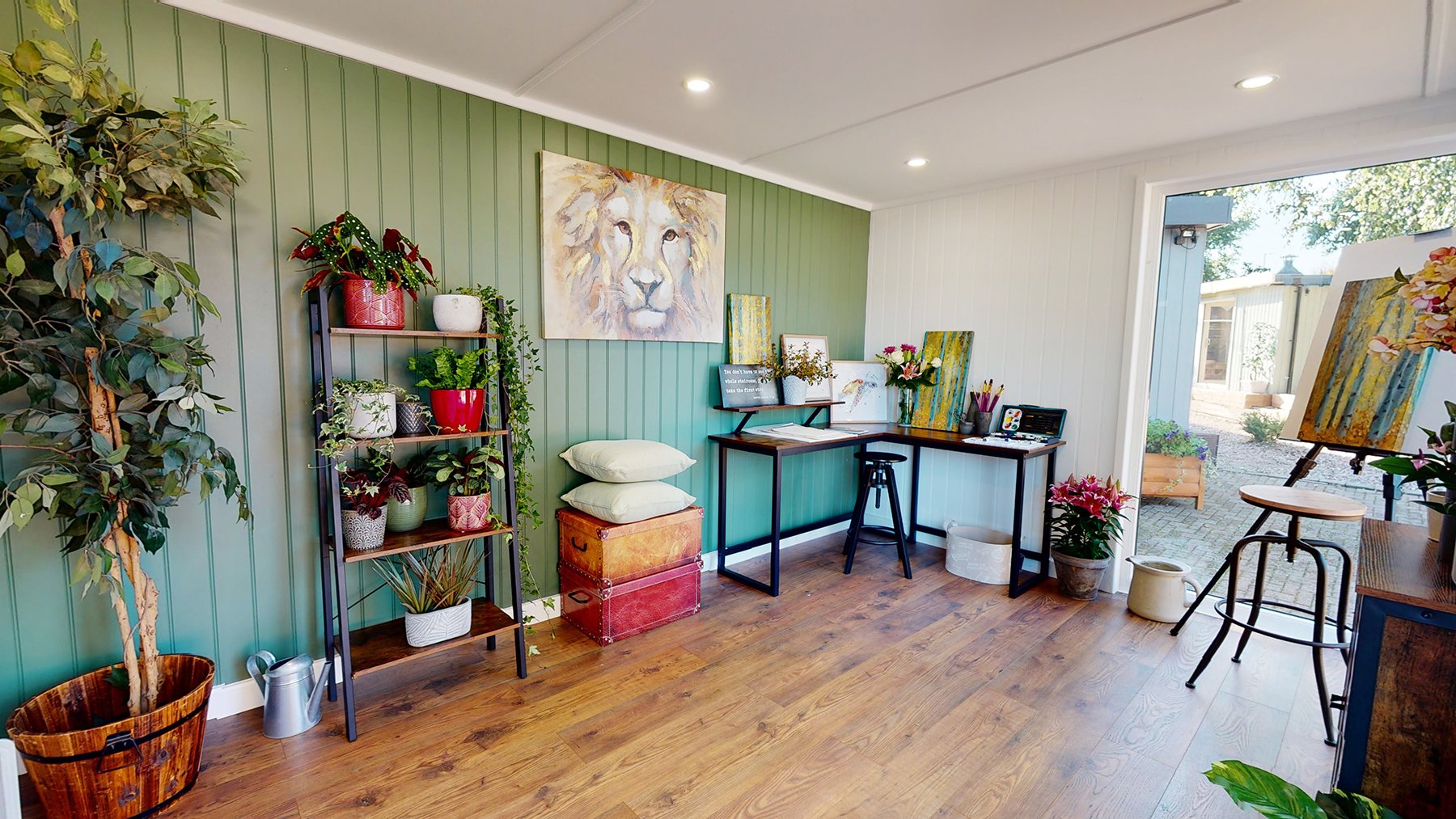 Year Round Comfort
When you start looking at wooden garden structures, make sure you find out how they are insulated. Here at Cabin Master we use heat efficient foam insulation, and our wooden garden studios can be outfitted with a wood burner or underfloor heating to make the winter months easy to enjoy. Be sure to talk to us about the right kind of heating system for your studio.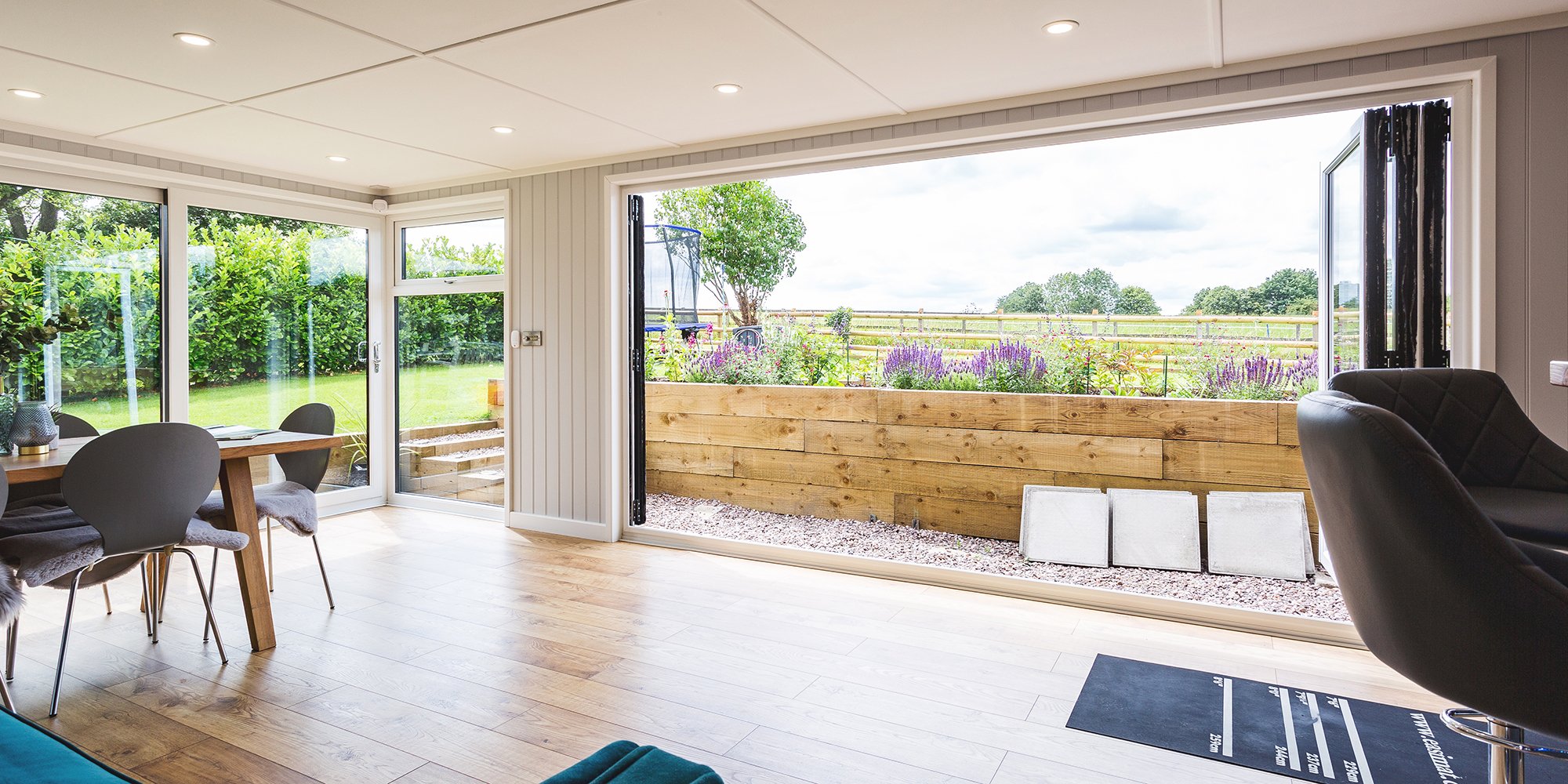 Great For Friends
Your new garden studio will make a great place to host your friends for creative endeavours, or just for enjoying a glass of wine and looking over your recent work. We can create incredible custom structures that can also double as guest rooms, and adding a bathroom or kitchen is also an option. It can really help to have a self-contained living space with basic home comforts to hand, so that you don't have to drop your project and run back to the house for a snack!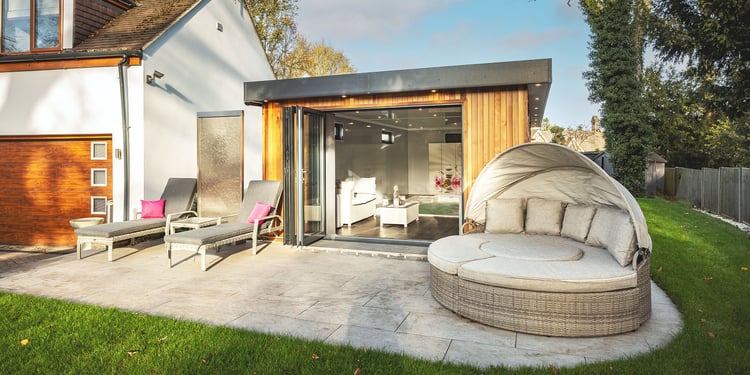 Let Us Help
Here at Cabin Master we know how to create spaces our clients love, so if you need a dedicated creative space we can help. We have worked with many different people to make their dreams a reality, so chat with us about what you had in mind. If you would like to learn more about what we do, please download our free Ultimate Guide To Garden Rooms by clicking here.