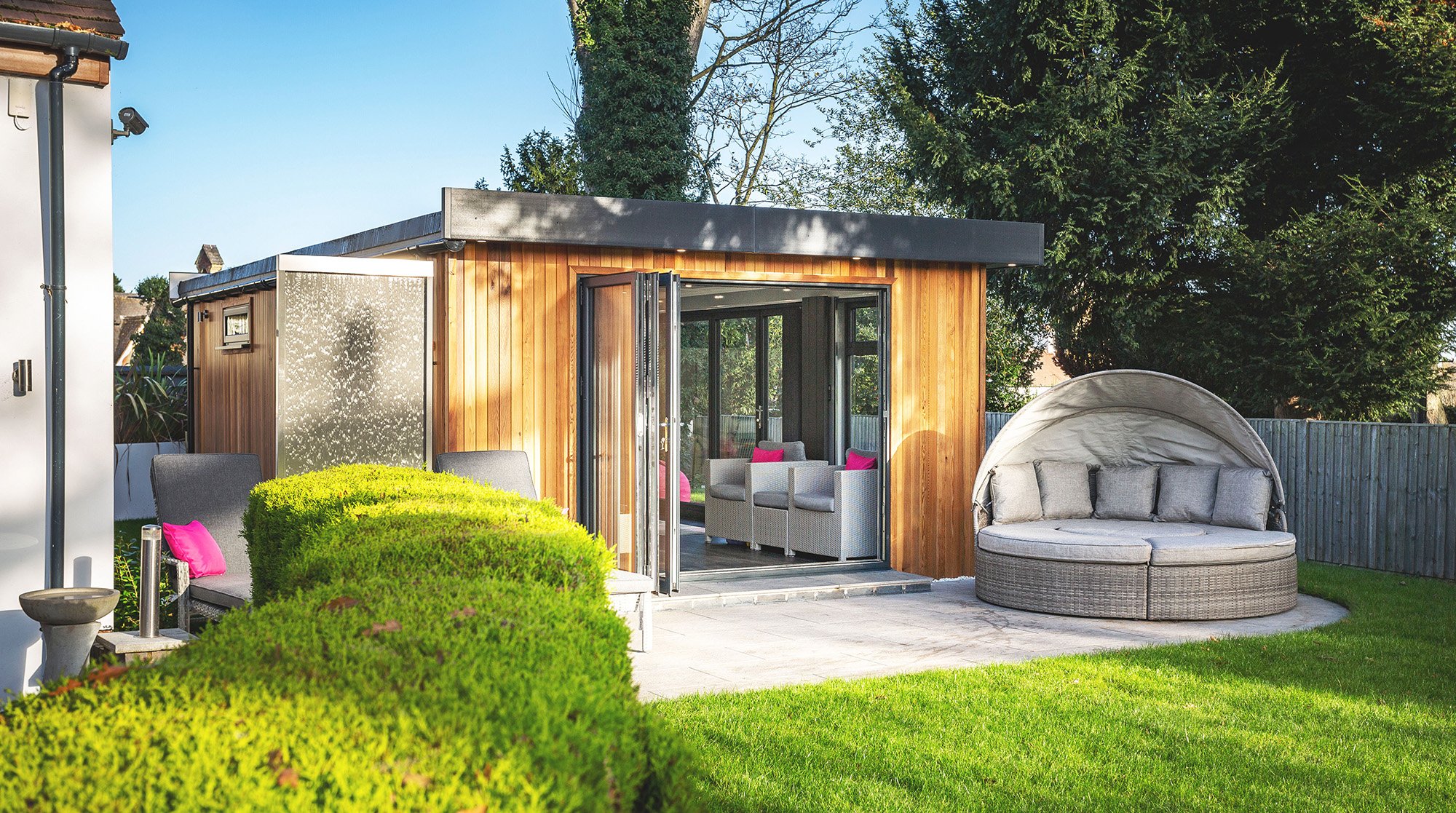 5 Types Of Garden Rooms For Sale - But Which Is Right For You?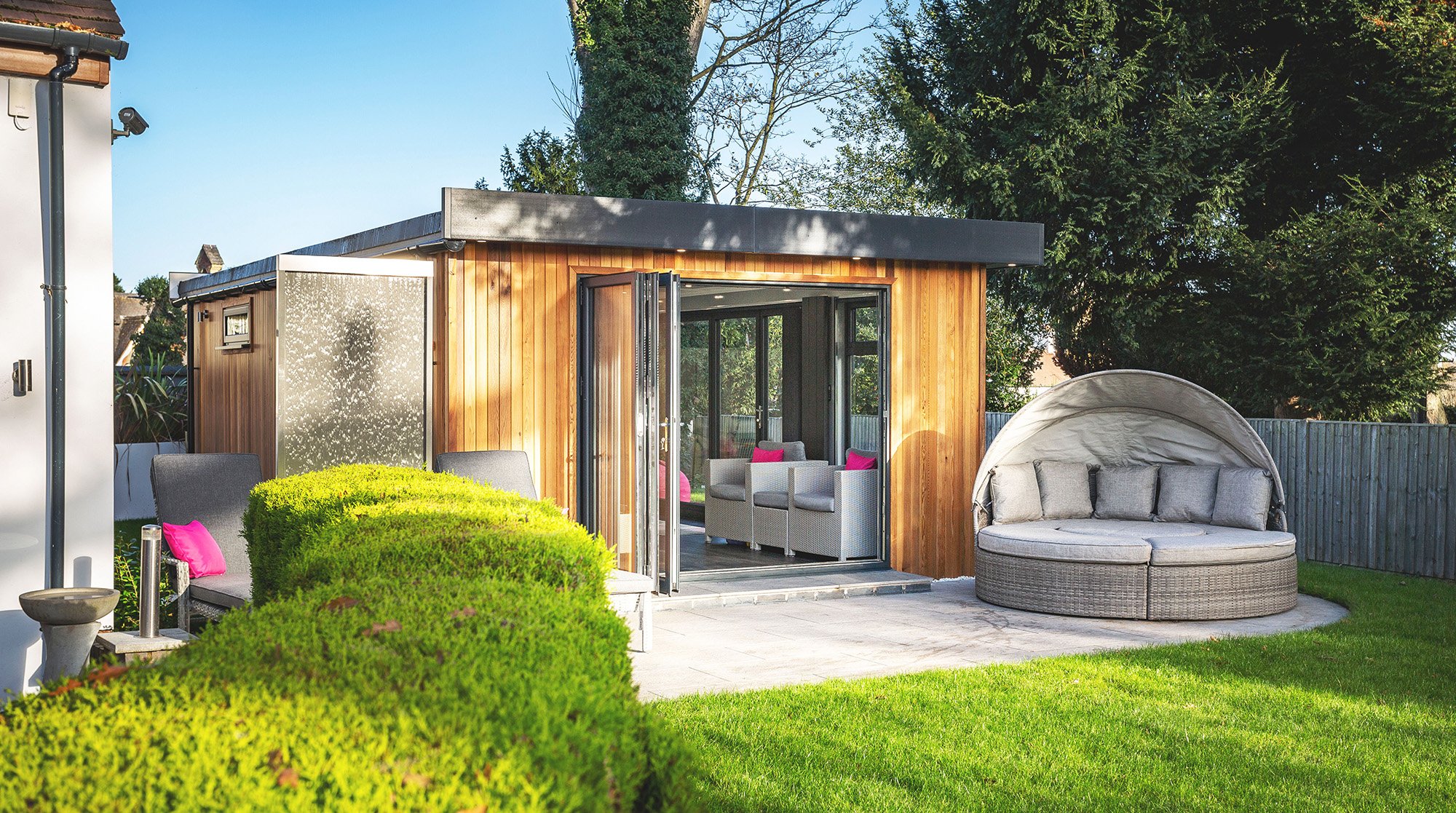 You have a lot of options when it comes to picking out a garden room. Cabin Master makes a range of structures, and all of them are crafted to an exacting level of quality. There are garden rooms available to fit any lifestyle, so think about what features you want to have. Our garden rooms are all built to your specifications by our team here in Nottingham, and will be installed by an experienced team.
Some people prefer to have a simple structure built for occasional use, while others take advantage of our custom built garden rooms that have amenities like a kitchen or bathroom. While we do offer some models with fewer frills, at Cabin Master quality comes first. Have a look at the kinds of garden building we create, and think about which one would fit you the best.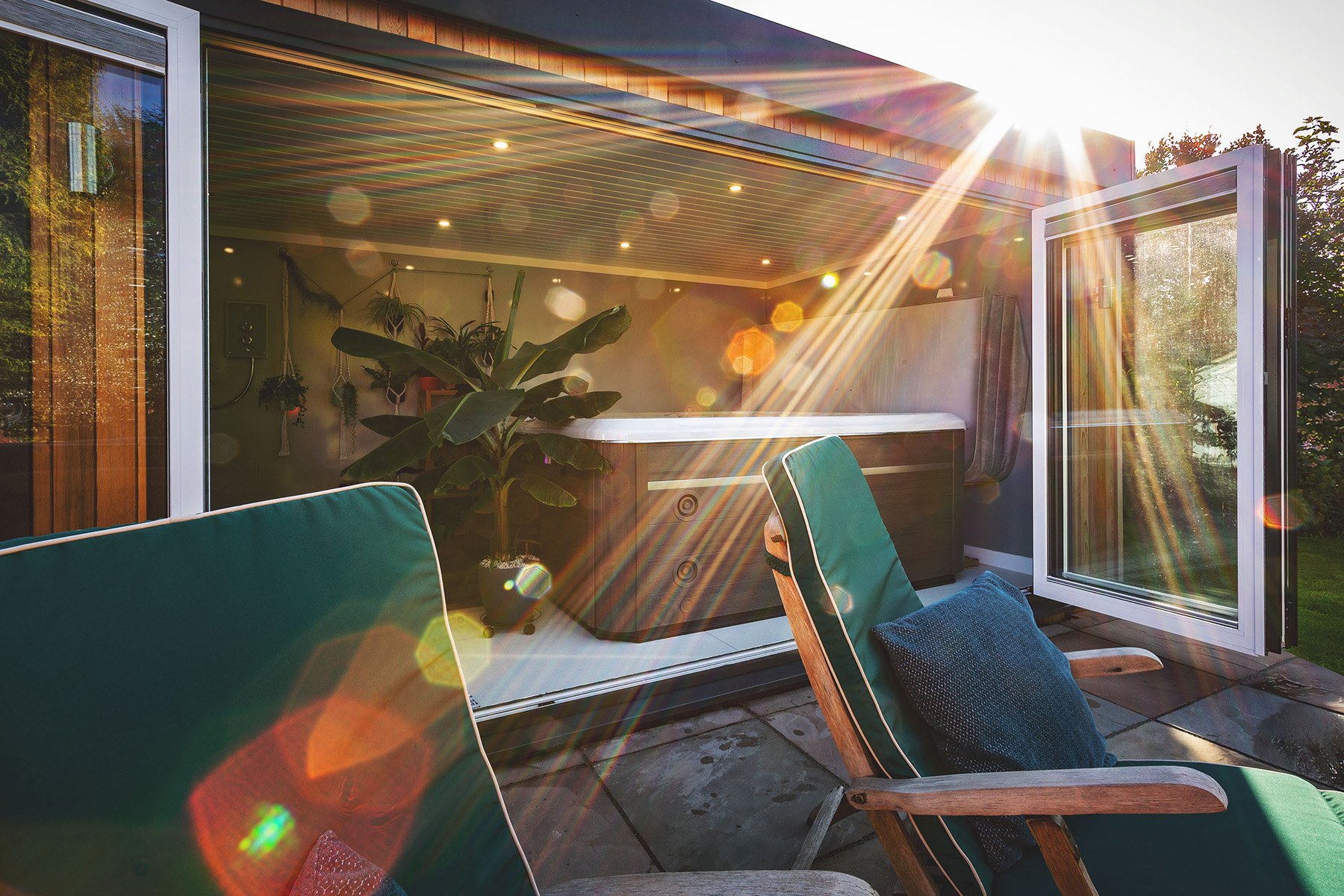 1. All-Purpose Garden Rooms
A garden room isn't just a room in your garden, it's a room that adds value to your life and your home. Having a wonderful space to relax in adds so much to life. A Cabin Master garden room can be made to any size, and will look great no matter how you want to integrate it into your landscape; it can take on just about any shape and function that you want. We have worked on bespoke garden rooms that offer an unparalleled experience for homeowners, creating a space that is solely for their enjoyment, an extra space to unwind from the trials & tribulations of life.
If you want a room that you can lounge around in and watch the sun drenched summer grass grow, an all-purpose garden room is a good option for you. Some people even add a hot tub, to make their new space a dream in the damp winter months. If you have kids, a garden room is a great place to host play-dates. Your little ones can have fun with their friends, and not make a mess of the house.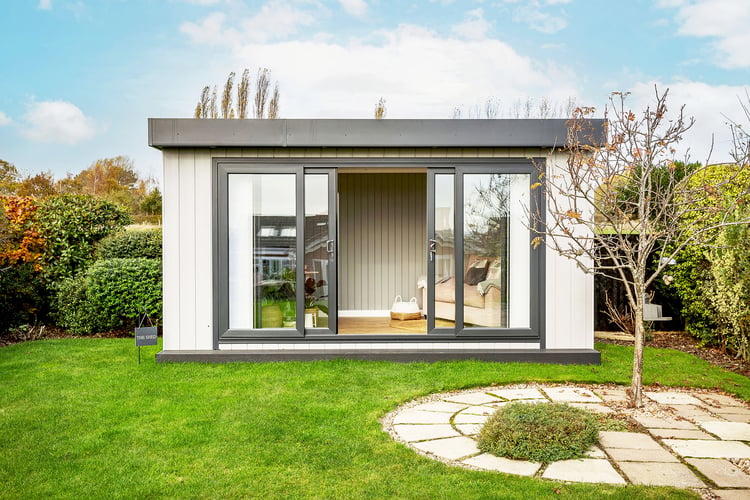 2. Garden Offices
When you work from home, having a purpose built space to be productive in is a great idea. When you have a garden office, your days of paying for office space and commuting are over. In addition to the convenience this will add to your life, you won't be wasting time in transit to and from work.
When bought on finance, the monthly costs of adding a garden office to your property are often lower than renting an office, and over time you will end up saving a fortune. We can show you lots of professional spaces that we have built for previous customers, so don't be shy if you have questions about what we can make for you.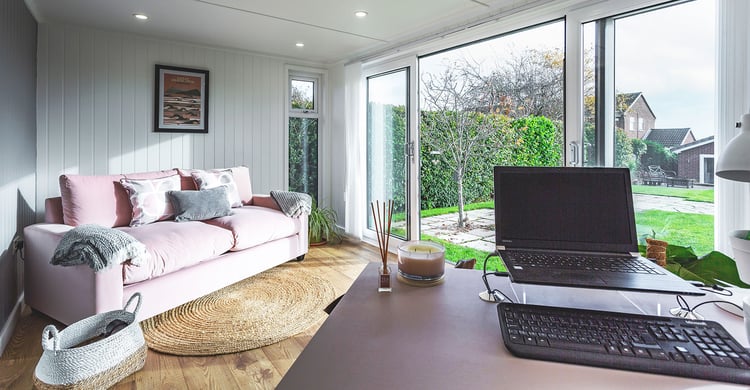 3. Summerhouses
A summerhouse is a wonderful way to create a warm-weather retreat just seconds away from your back door! With the UK summers growing longer, more people are investing in a way to take advantage of the nicer weather. Our summerhouses are easy to install and maintain, so you can concentrate on relaxing.
Our summerhouses come in all shapes and sizes, and custom projects are more than welcome. Your new summerhouse can be built with simplicity in mind, or you we can design and build a structure that gives you day to day luxury anytime you need it.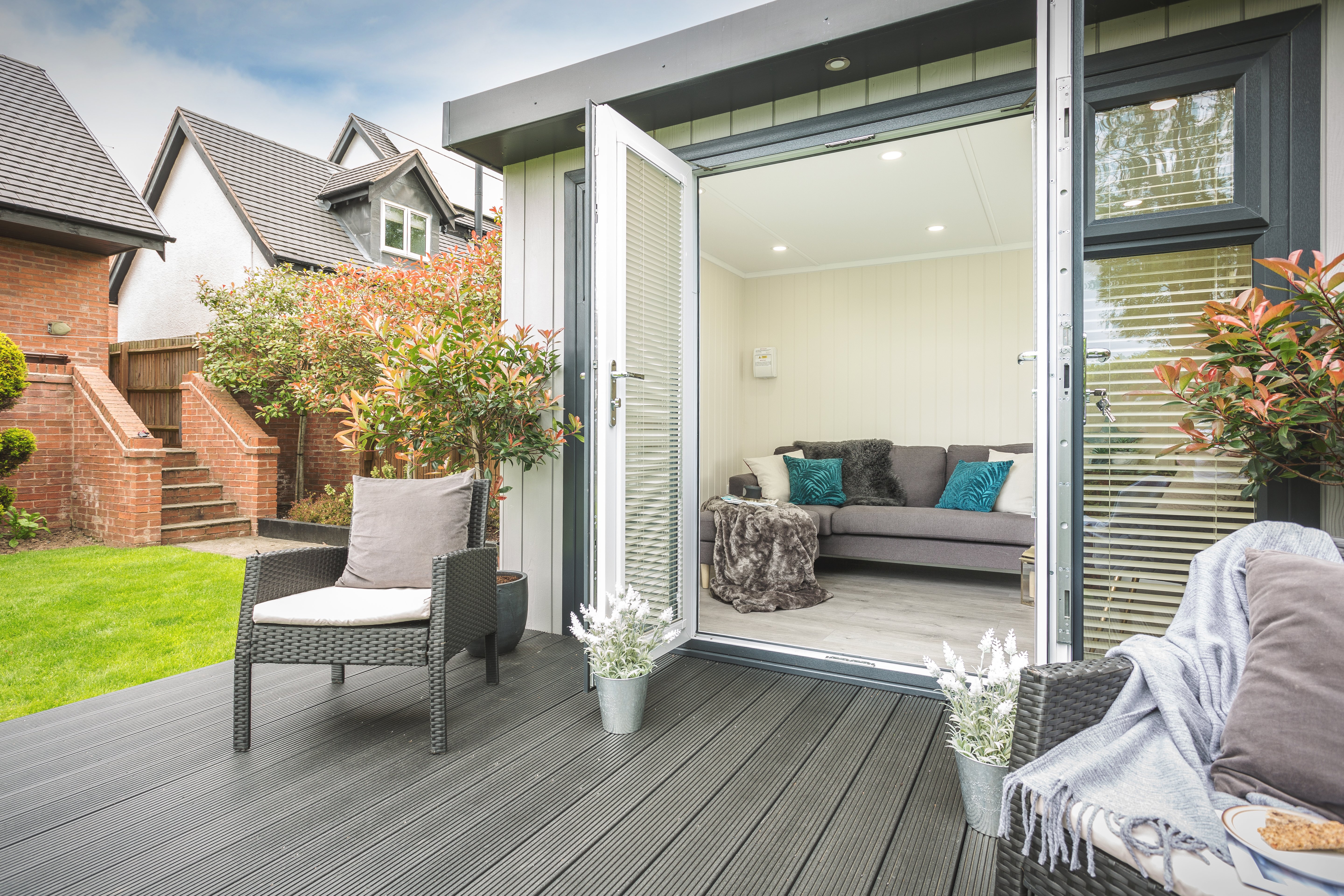 4. BBQ Cabin
Cooking outdoors is a great way to spend an afternoon when you have time to relax. A BBQ cabin from Cabin Master will give you a place to keep all of your BBQ gear, and room to host your friends as well. Some of our models are custom built to accommodate a kitchen, and can give you an al fresco dining experience that is fantastic.
Adding decking and veranda to your BBQ cabin will make it a perfect place to enjoy your garden, even if a little bit of pesky rain comes to the party. When the weather is nice, the roof will give you some shade from the sun. We have many designs for BBQ cabins that our customers love, so give us a call and let us find the right one for you.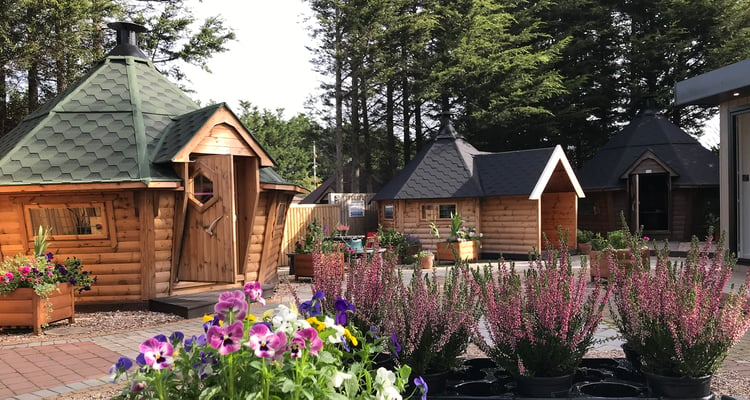 5. Camping Cabins
The staycation movement is growing in popularity, so adding a Camping Cabin to your property is something to consider. Adding a Camping Cabin to your vacant land can be a nice place to put up friends and family, or realise some extra income by letting it to vacationers. Or you could install one in your back garden as an additional guest bedroom. Our Camping Cabins can be outfitted with multiple rooms, and will have everything that you need to enjoy a comfortable night's rest.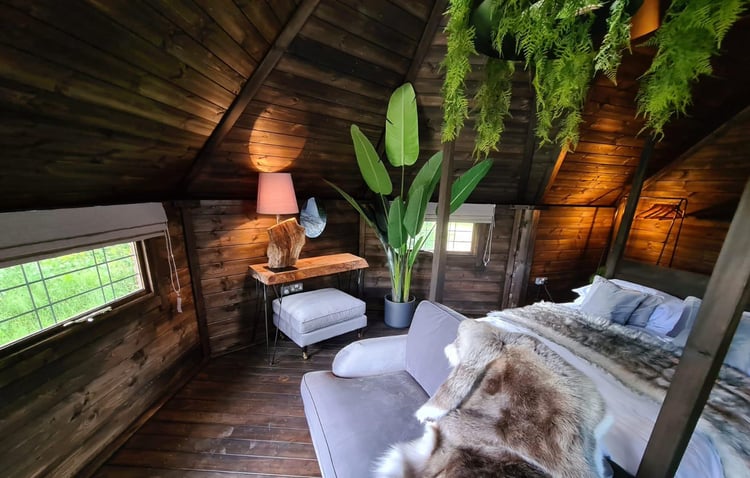 Let Us Help
Here at Cabin Master, getting you into the garden room that fits you best is our first priority, our structures are built to last, and come fully insulated. The materials we use are some of the best on the market, so you can enjoy your new garden room for years without worrying about maintenance. Please give us a call for more information on 0115 932 8888, or have a look at what we can offer you online.
Download our fantastic new e-book: The Ultimate Guide To Garden Rooms, for more advice on design, layout and features. Click here to claim your free copy.