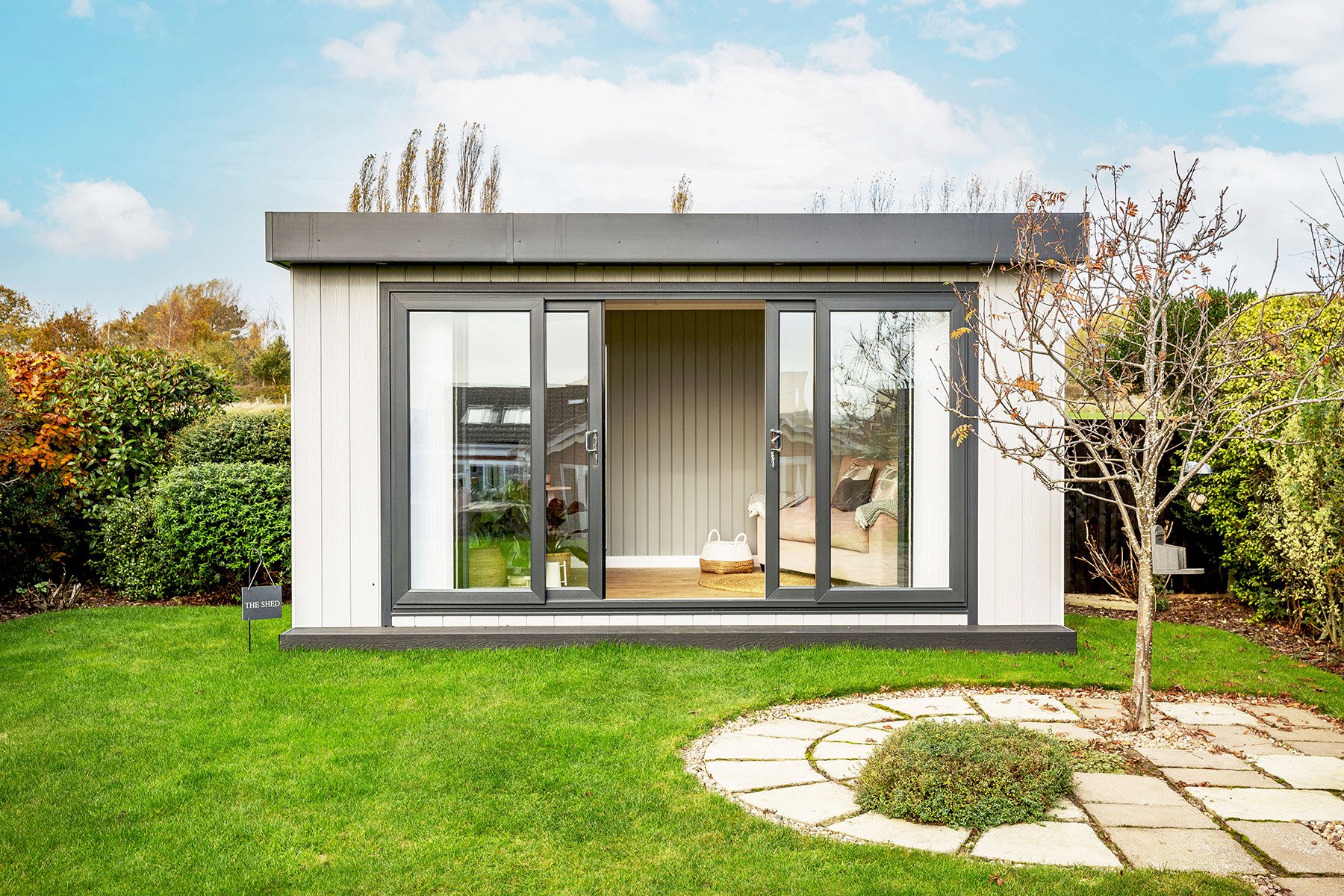 A Cabin Master Garden Room – Extend Your Living Space Without Major Surgery To Your Home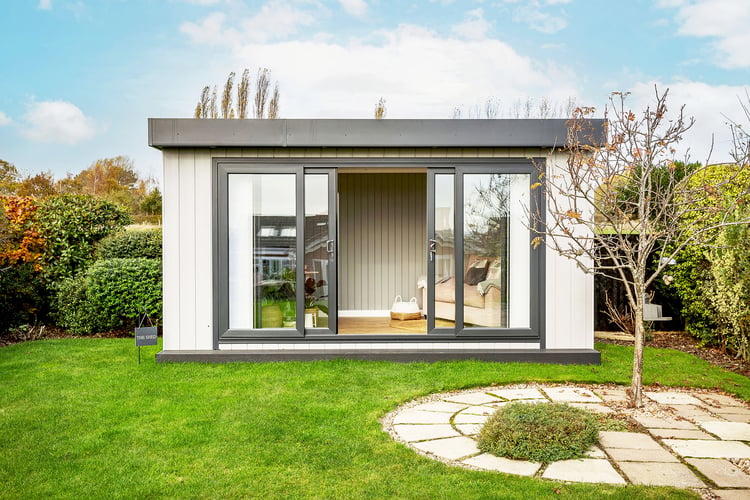 As I write, I'm WhatsApp-ing my friend, Laura, who is complaining about some builders that she has in at the moment. They're doing her extension on the back of her house and, so far, it's not going very well...that's putting it mildly!
I'm listening. I am empathising. She needs to offload. We have just poured ourselves a glass of wine from our respective fridges and I'm trying not to say, "Should have bought a Garden Room!"! I am also wondering how and when to ask if it's OK to use this conversation as a starting point for a blog all about Cabin Master Garden Rooms - the experience that she is having is the polar opposite of what our customers say on TrustPilot. I guess, as you're reading this, possibly after another glass of wine, I asked and she agreed.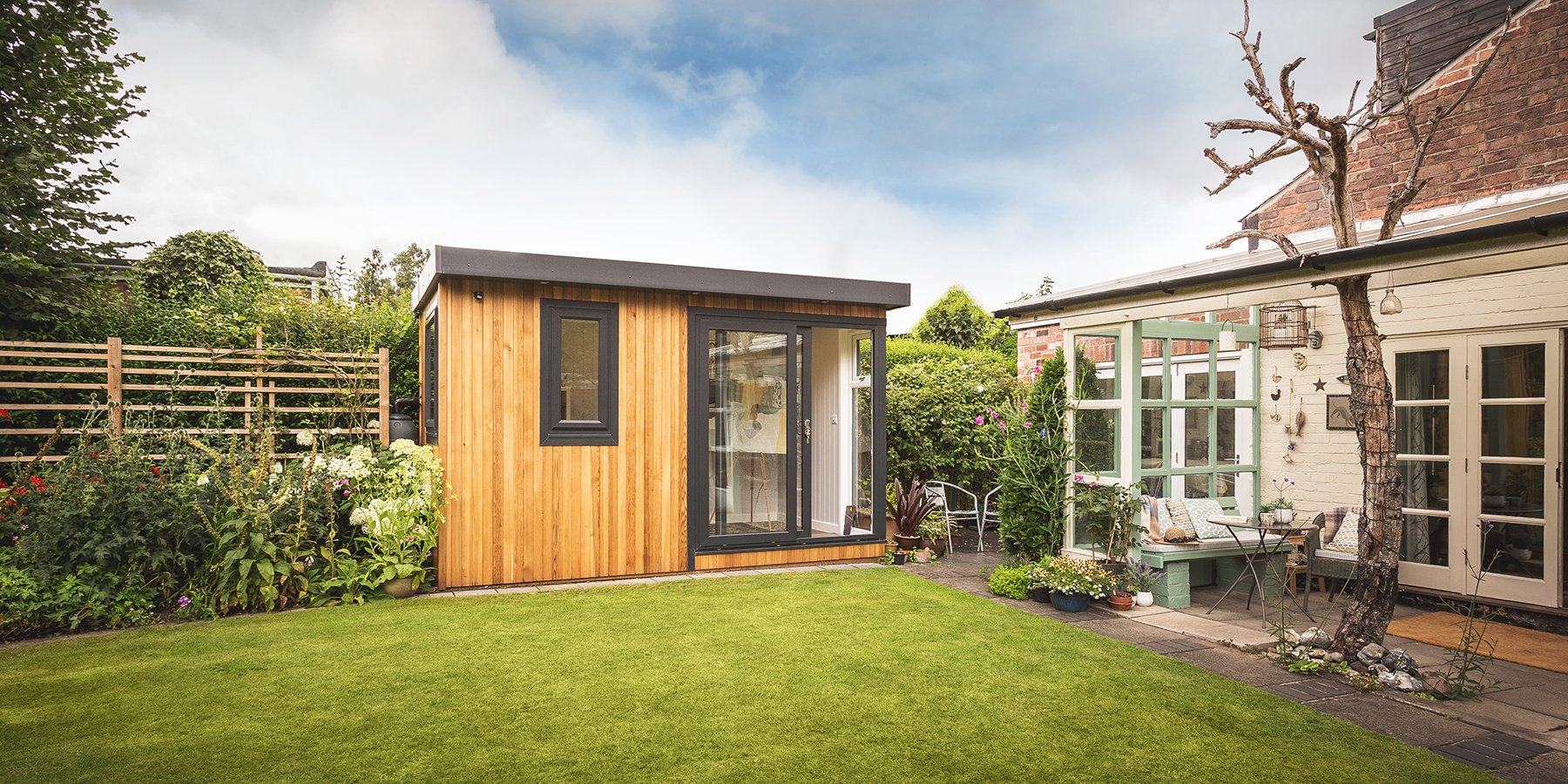 Pro's & Cons of An Extension...
Laura's extension will create a longer, larger kitchen, but the main reason for the project is to create a new room to be used as an office by day, and a games room and entertaining space by night, sounds lovely!
However, it's being built onto the side of the house where the kitchen is, or rather, was! They still have a microwave, an oven, and thankfully a fridge to chill that wine but no sink or plumbing for the washing machine or dishwasher - the wall it used to be on has gone. They're washing dishes in the bath and, as I'm writing this in mid February, snow has now stopped work.
The house and garden are a total mess. Outside there are piles of tarpaulin covered bricks and building materials and wheel barrow tyre marks across the lawn. Inside looks like an episode of DIY SOS before Nick Knowles and the team work their magic.
I did eventually say, "You should have bought a garden room." Laura's reply was that they wanted an extension … but …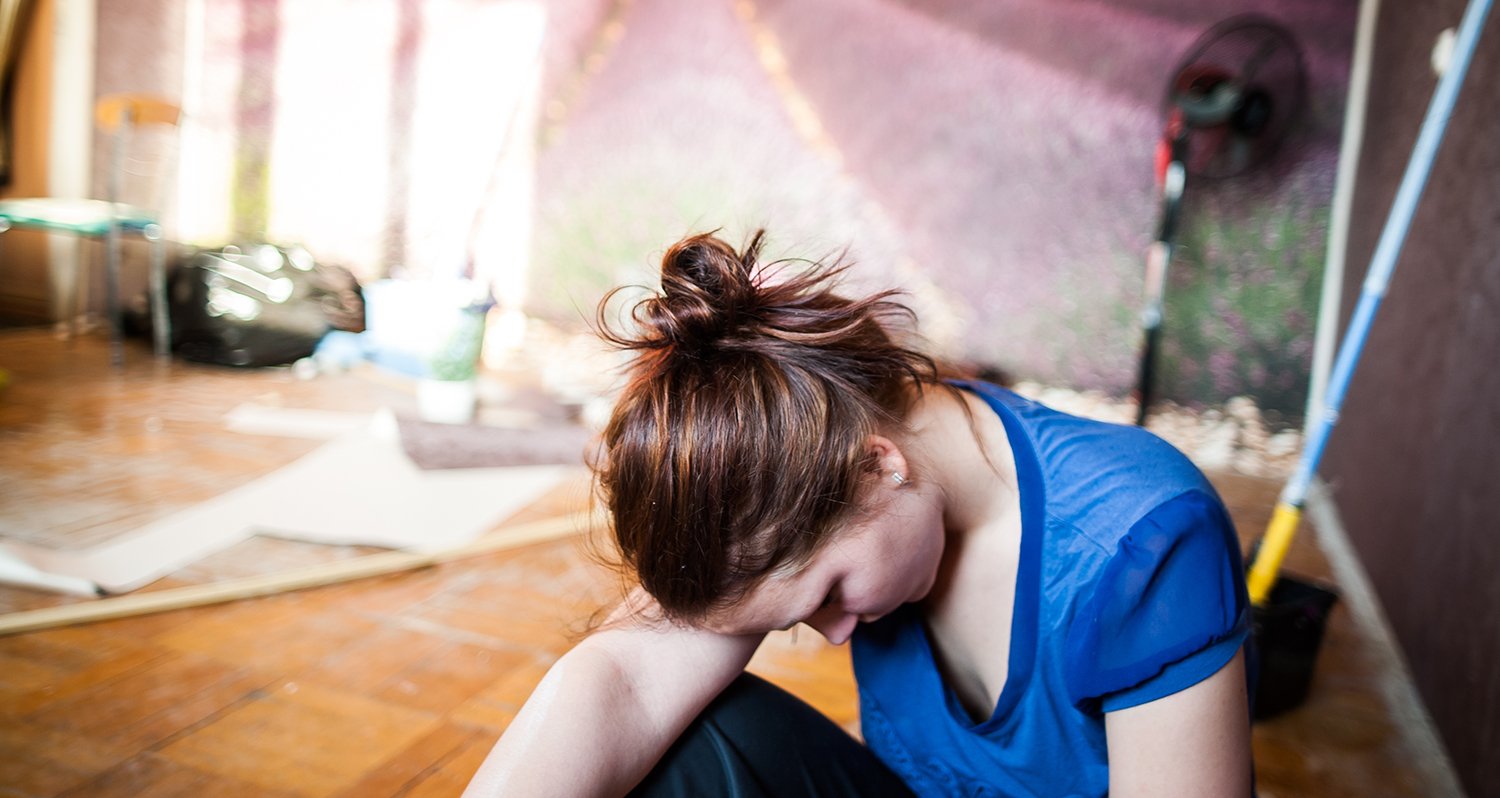 A Garden Room
Is

an Extension To Your Home

First, let's make this clear. You may buy a garden room because you want a log cabin to escape to, or an office, or a man cave, or a Prosecco bar, or a teenage den, or whatever is in your mind right now as you picture a timber garden building in your garden - and you'll get this when you buy from Cabin Master. However, what almost everyone tells us is that a Cabin Master building takes on a life of its own! Once we hand you the keys it becomes a part of your family and the uses that you will find for it will stretch far beyond your original vision. Cabin Master is not just a garden building, with options like air conditioning and heating and bifold double glazed doors, it really is an extension to your home and your living space.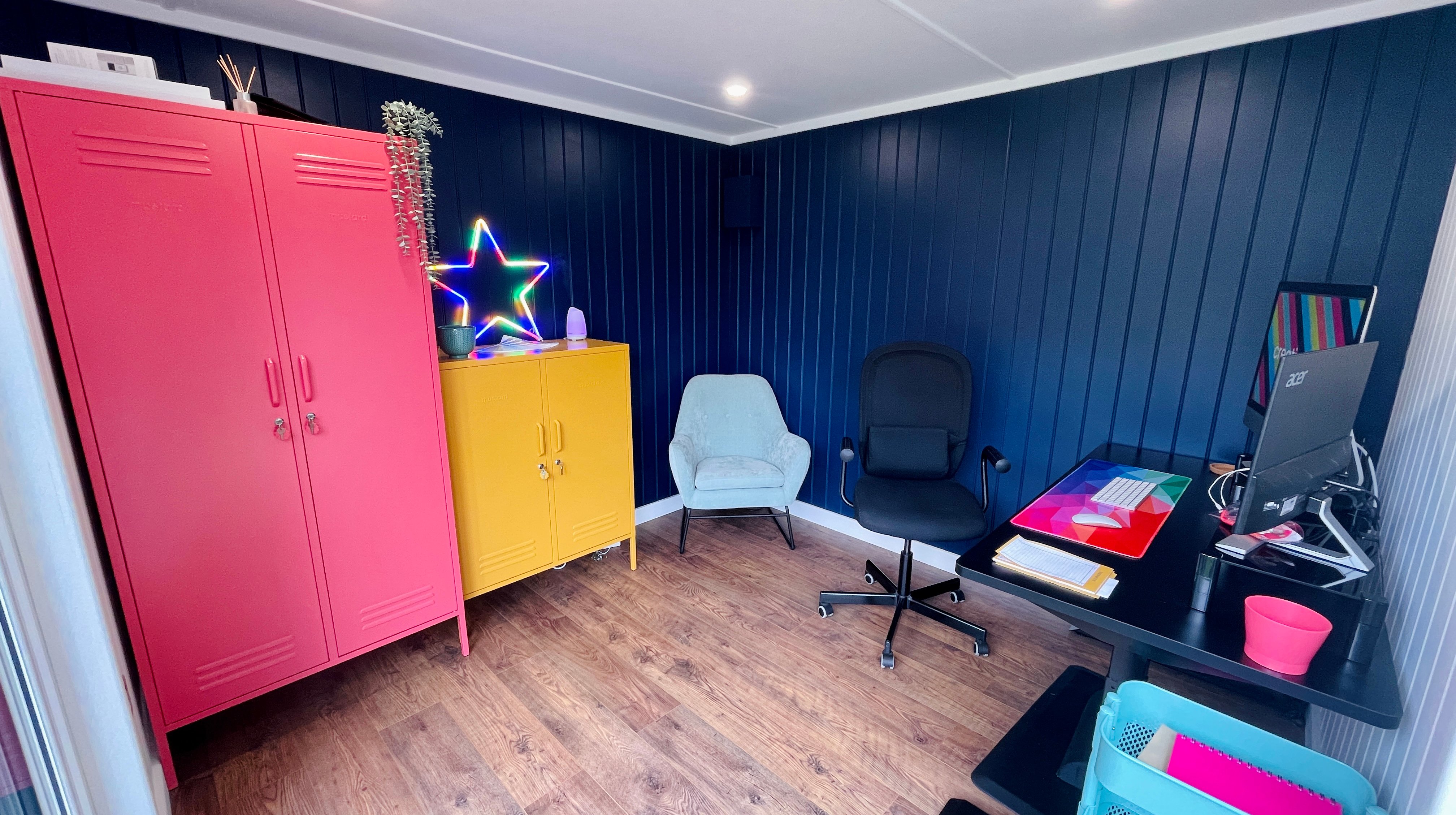 Mark shared this on Trustpilot, "Love our new garden room. It is the centre piece of our garden."
And Louise sums the relationship you'll have with your Cabin Master perfectly, "The cabin was built in October 2019, since then its initial purpose of being an art cabin, so I could leave my equipment out and return when I needed to, has changed. It also doubles-up as a 'classroom' for my children to study, a restaurant for special occasions, as well as a jigsaw and games room, to name just a few. The cabin is warm in winter when heated with a small heater, and cool in the summer. I feel having the space of the cabin is a great addition to our home."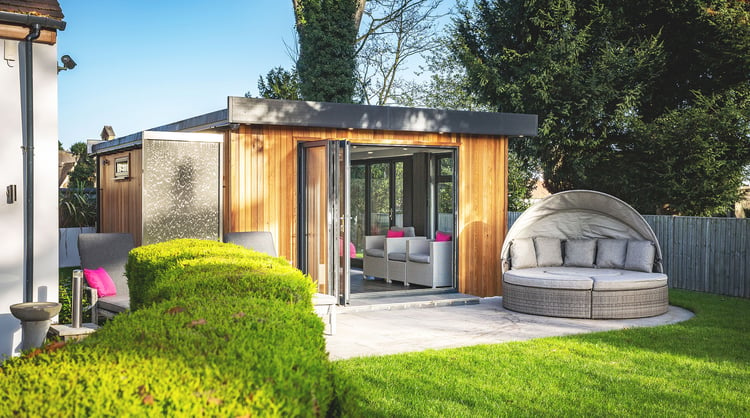 Steve wrote, "On completion we were over the moon, it was everything we had hoped it would be and more, this really will change the way our house currently works, more space for everyone. We would highly recommend Cabin Master to anyone that asks! Superb."
And Sarah adds, "We love our cabin and have used it most days for eating, drinking or just chatting ... we love it!"
Ray writes, "All in all this saved me thousands as without it we would have moved house for more space."
Ray would have had to up sticks and move to meet his changing family needs but thanks to his Cabin Master he can stay put!
And my friend doesn't think a garden room is an extension!!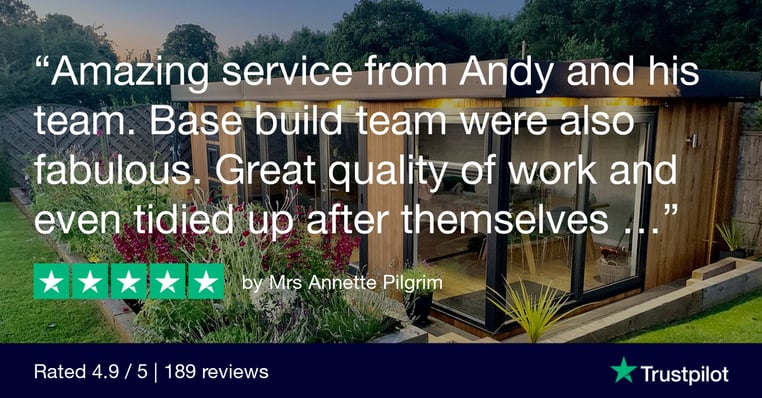 Tidy Investment
Among the things Laura complained about during her builder rant was the mess. Now, to be fair to the builders, when you build an extension onto a house you have to accept that your home is going to become a building site. Granted, some builders are tidier than others. You can't make an omelette without breaking eggs, you can though make sure that you bin the egg shells - rather than just stick a tarpaulin over them!
I also mentioned earlier that this is the opposite to the experience shared by Cabin Master customers. Look at these Trustpilot reviews
Tim – "The three fitters, the painter and the air con guys were all very tidy workers, and polite to have around. I unhesitatingly recommend them all."

Jill – "Helpful, cheerful, courteous and very knowledgeable, answering all my questions. Neat and tidy. Can't recommend them highly enough."

Steve – "The build was exceptional, fast, efficient, tidy and completed to the highest standard."

Colin – "Very efficient,tidy, and pleasant. Great job done. Would recommend 100%

Sue – "The fitting crew are professional and work around any situation. They work as part of a team and keep the area nice and tidy."

Karen and Ross - "Installed seamlessly with a team of fitters who were respectful, courteous and complete craftsmen who left everything spotless and tidy."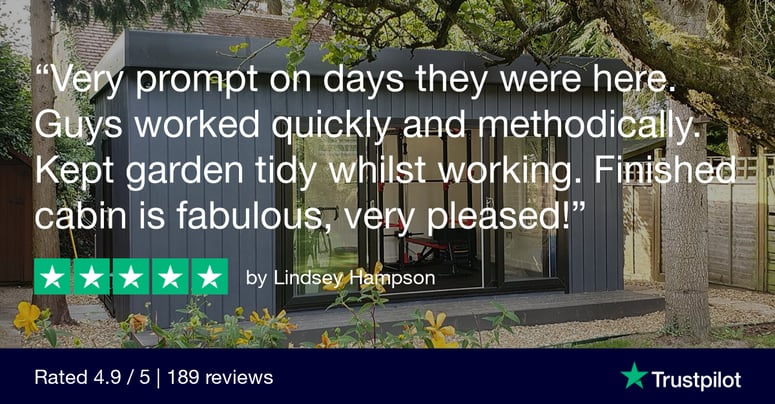 Did you spot the common theme? The word 'tidy' runs through these reviews, for good reason! Our whole ethos is about leaving your home and garden looking better after we leave. That includes at the end of every working day! It's important to us that your experience of the Cabin Master build is a happy one from start to finish. You should look out from your window, mid build, and be excited by the prospect of what's to come - not horrified that the pallet of bricks has started to sink into your beautiful lawn (this is happening at Laura's thanks to heavy rainfall – seriously Laura, you should have bought a garden room!)
Is the weather an excuse though? On that point, Dave & Sarah wrote on Trustpilot, "Very impressed by your hard work and even the fact you even tried to prevent the back garden grass from turning into a mud bath in December!"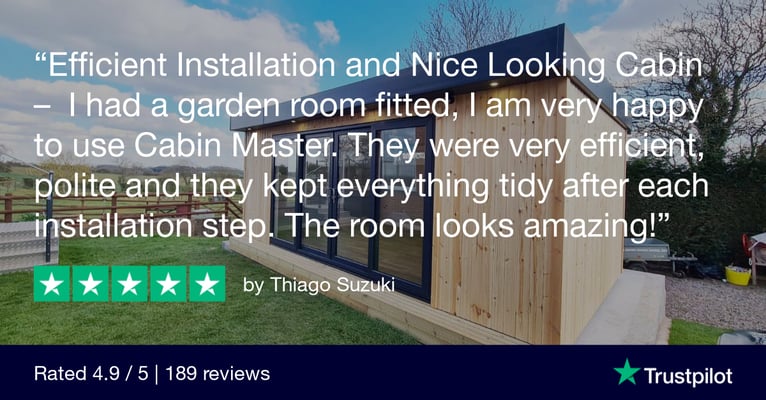 Don't hesitate - Just Buy One (Are you listening Laura?)
Annette's Trustpilot headline and review sums up the Cabin Master culture perfectly.
Under the heading 'Don't hesitate - just buy one', Annette writes, "Amazing service from Andy and his team. Base build team were also fabulous. Great quality of work and even tidied up after themselves. Really nice touch that the boss comes round to make sure the Installation is to standard. Wouldn't hesitate to recommend at all - also thanks to Cliff and Michelle in the office. Our new office means we can now have our dining room back and we can lock the doors to work at the end of a day."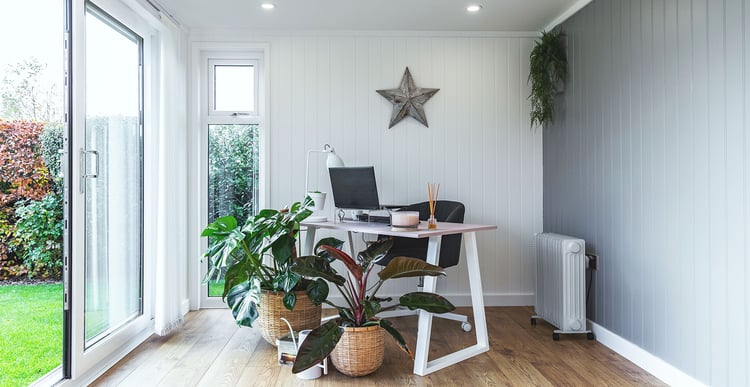 Annette's work had taken over the dining room! Does that sound familiar? Who's work hasn't encroached into the homespace of late? Or maybe your hobby has outgrown the space intended for it, or your family outgrown your home? Before moving or considering major surgery on your house, think about what a Cabin Master garden room could do for you!
A Cabin Master garden room will give your family room to grow, a place to just be, and where you and your life will have space to breathe.
To find out more about owning a Cabin Master Garden Room, call 0115 932 8888, get in touch via cabinmaster.co.uk or visit our Cabin Master Show Site just off junction 25 of the M1 near Nottingham. Ask about the internal and external access possibilities, the heating and air-conditioning options, the bifold double glazed doors and, with our designers, start to build your dream timber garden room.