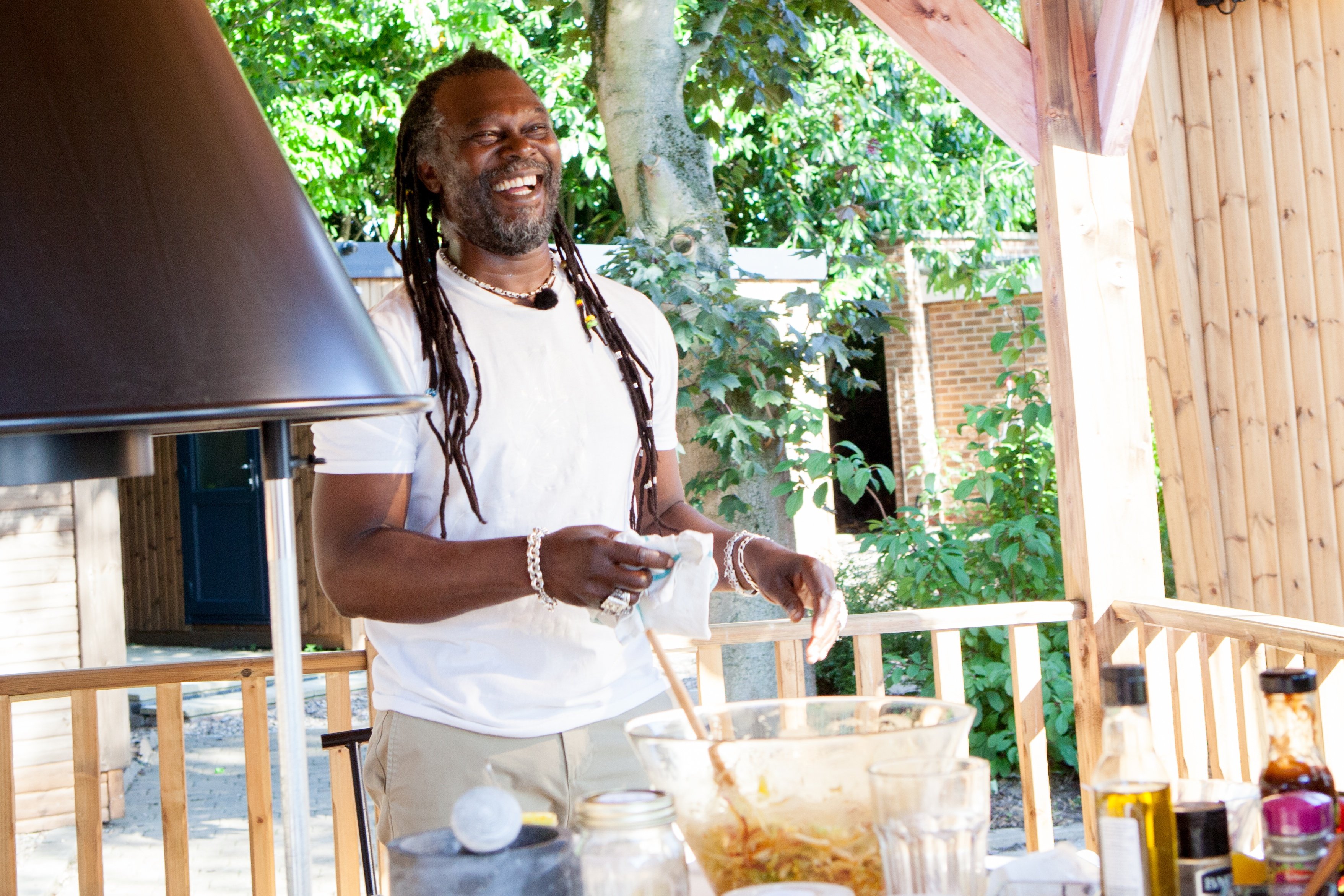 Exclusive Levi Roots Recipe Two: Hot & Fruity Caribbean Coleslaw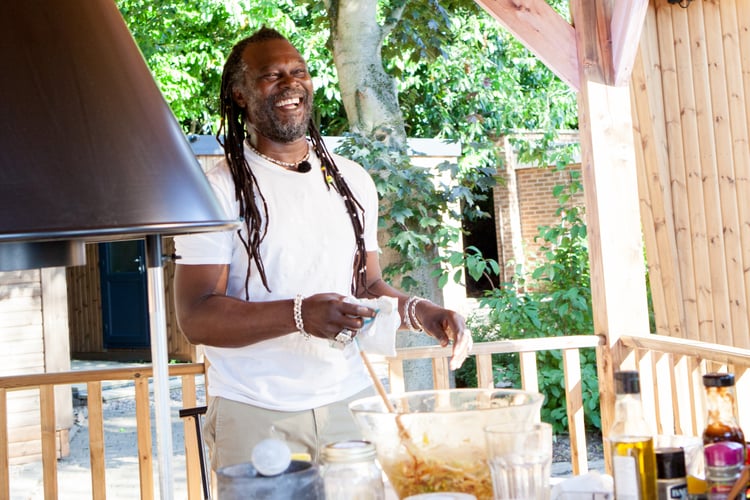 Welcome to the second of our exclusive Levi Roots barbecue recipes! When Levi visited us in Nottingham last summer for our garden party, he cooked up three beautiful, Caribbean inspired recipes that can all be made easily and cheaply here in the UK. So whether you are a winter barbecue enthusiast or want to try it in your kitchen this weekend, have a look at the video and bring the taste of the islands to your home.
In our last blog we found out how to make Jamaican Fish Parcels With Coconut, a great centrepiece for a summer barbecue. We all know that a barbecue isn't a barbecue without a table groaning with tasty sides and accompaniments. Here we will discover a perfect coleslaw summer BBQ dish – Hot & Fruity Caribbean Coleslaw. Click here to watch the video on our YouTube channel later today, which features full instructions presented by Levi himself.
The Perfect Space To Grill In
Here is a summary of the recipe if you are unable to watch the video. By the way, the handsome wooden garden room in which Levi is cooking is one of our own Grillion barbecue cabins. Each Grillion is hand crafted from sustainably sourced wood, and incorporates a full-sized solid fuel or gas barbecue, a ventilation hood, food preparation area, and plenty of space for seating and tables. Your cabin can be customised to suit the size of your garden and personal requirements.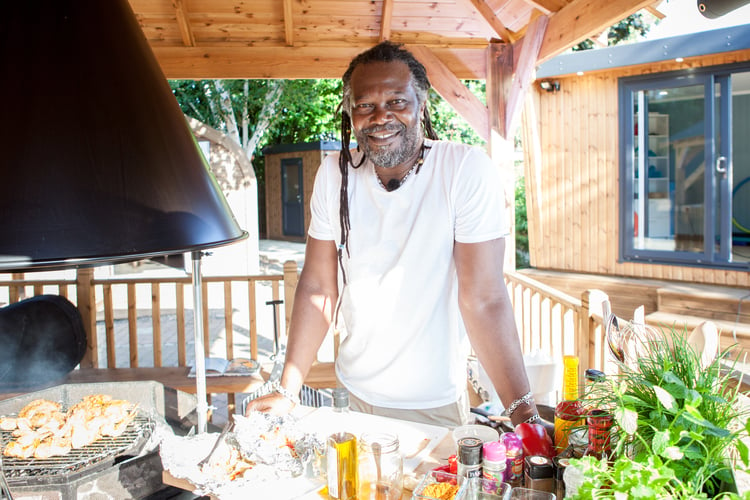 1) Mix up a base for your coleslaw with some demerara sugar, olive oil, cider vinegar, English Mustard (French also works), Reggae Reggae Sauce and a small pinch of salt. Stir it up well and don't forget to have a cheeky taste!
2) Add some thinly sliced red onions and finely chopped red chillis. Crank up the spice with a little chopped Scotch Bonnet chilli if you like your coleslaw hot.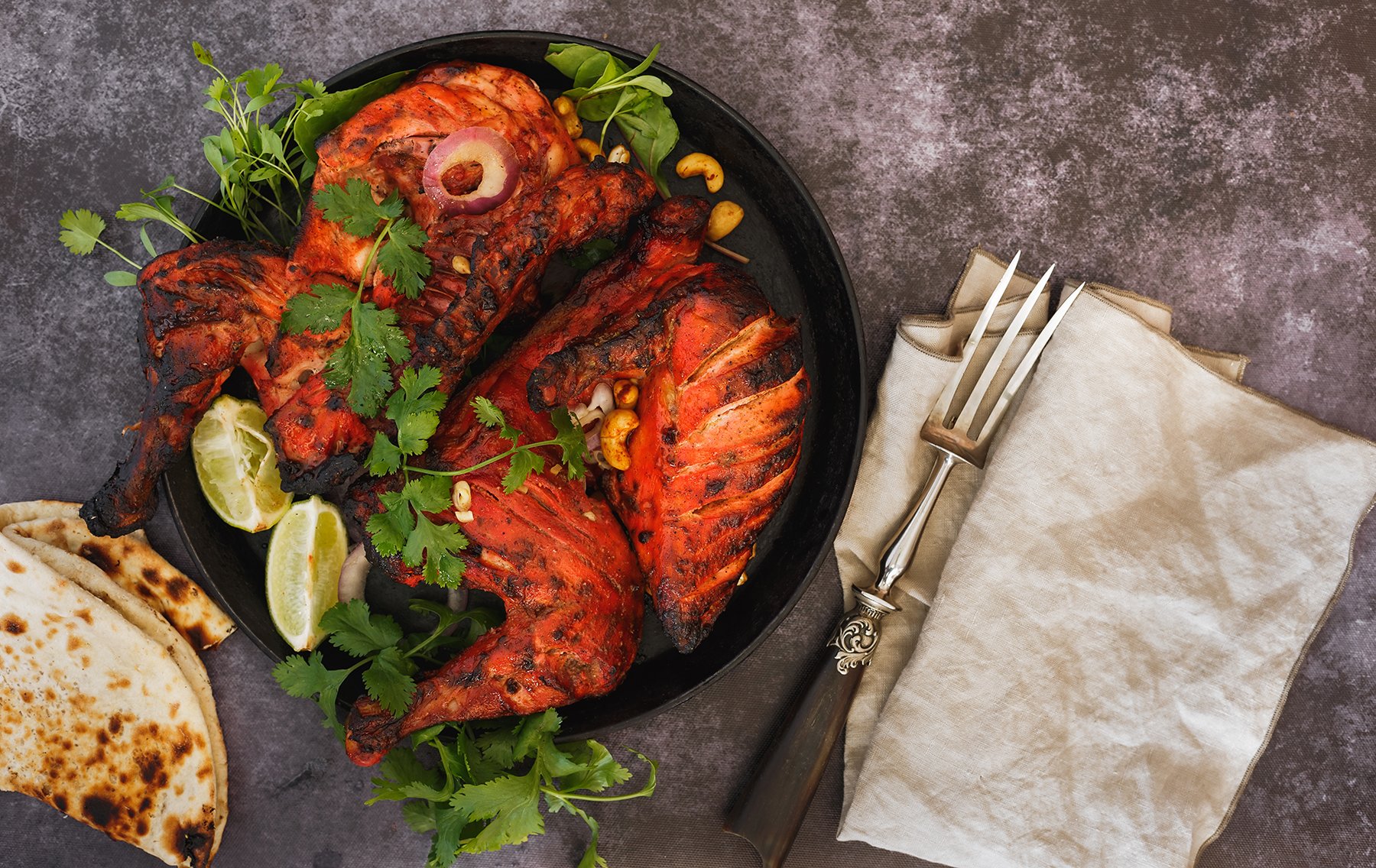 3) Stir your chopped cabbage into the coleslaw source. Levi used a blend of Savoy and crunchy green cabbage.
4) Chop a ripe mango into thick slices and mixing with the coleslaw.
And now you're good to go! Get tucked in and enjoy a delicious, unusual coleslaw – with zero guilt. This flavoursome coleslaw contains no egg, no mayonnaise and no salad cream.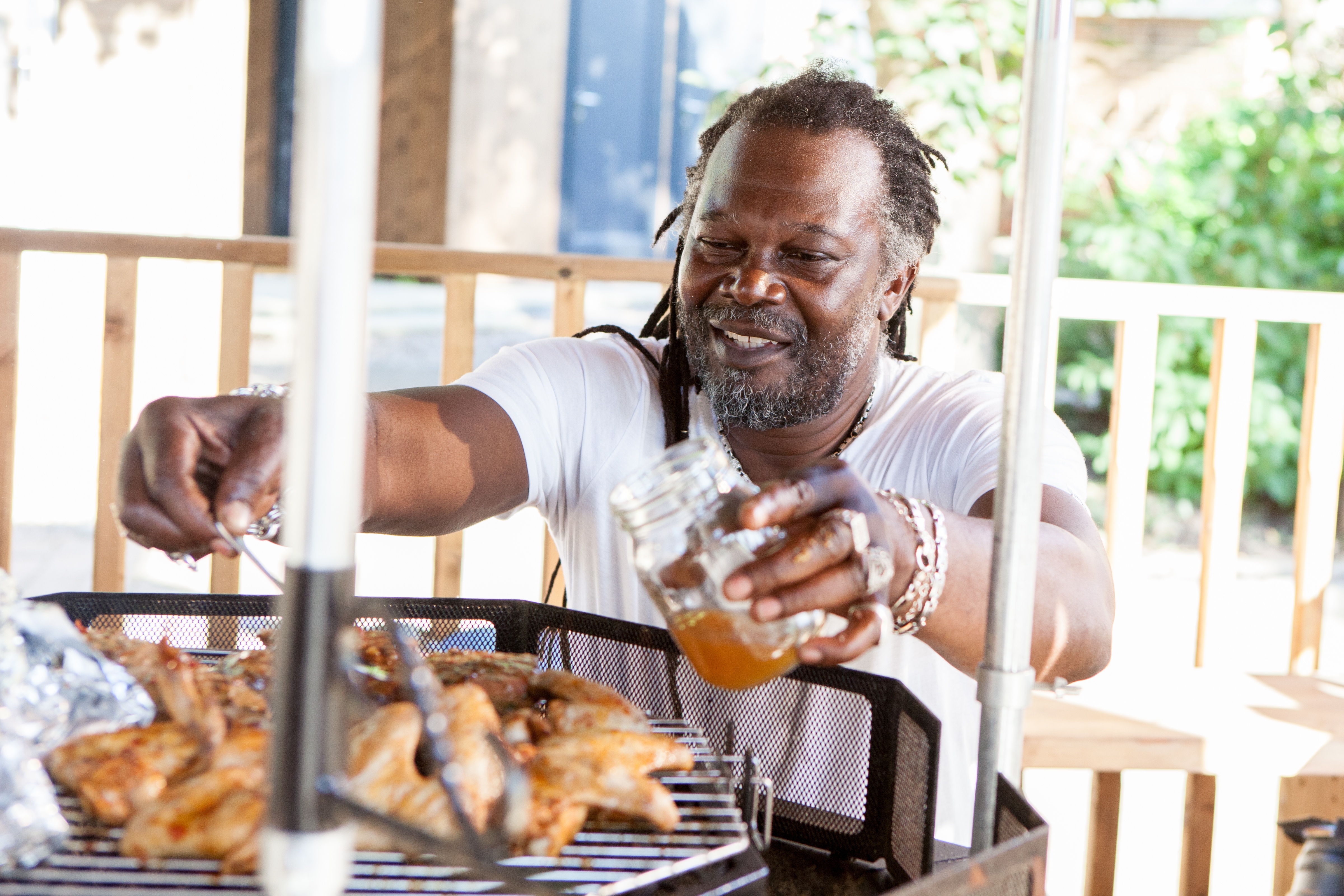 Look Out For Our Next Video
Keep checking back to our blog and Facebook page for details of our third recipe: Jerk Salmon Steaks With Mango Chop Chop.
In the meantime, why not visit our Nottingham show site to see our garden rooms for yourself? You can look around the Grillion used to film these videos, plus dozens of other garden rooms to suit all kinds of properties and purpose. We are open seven days a week 10 AM to 4 PM. No appointment needed, so we hope to see you soon!