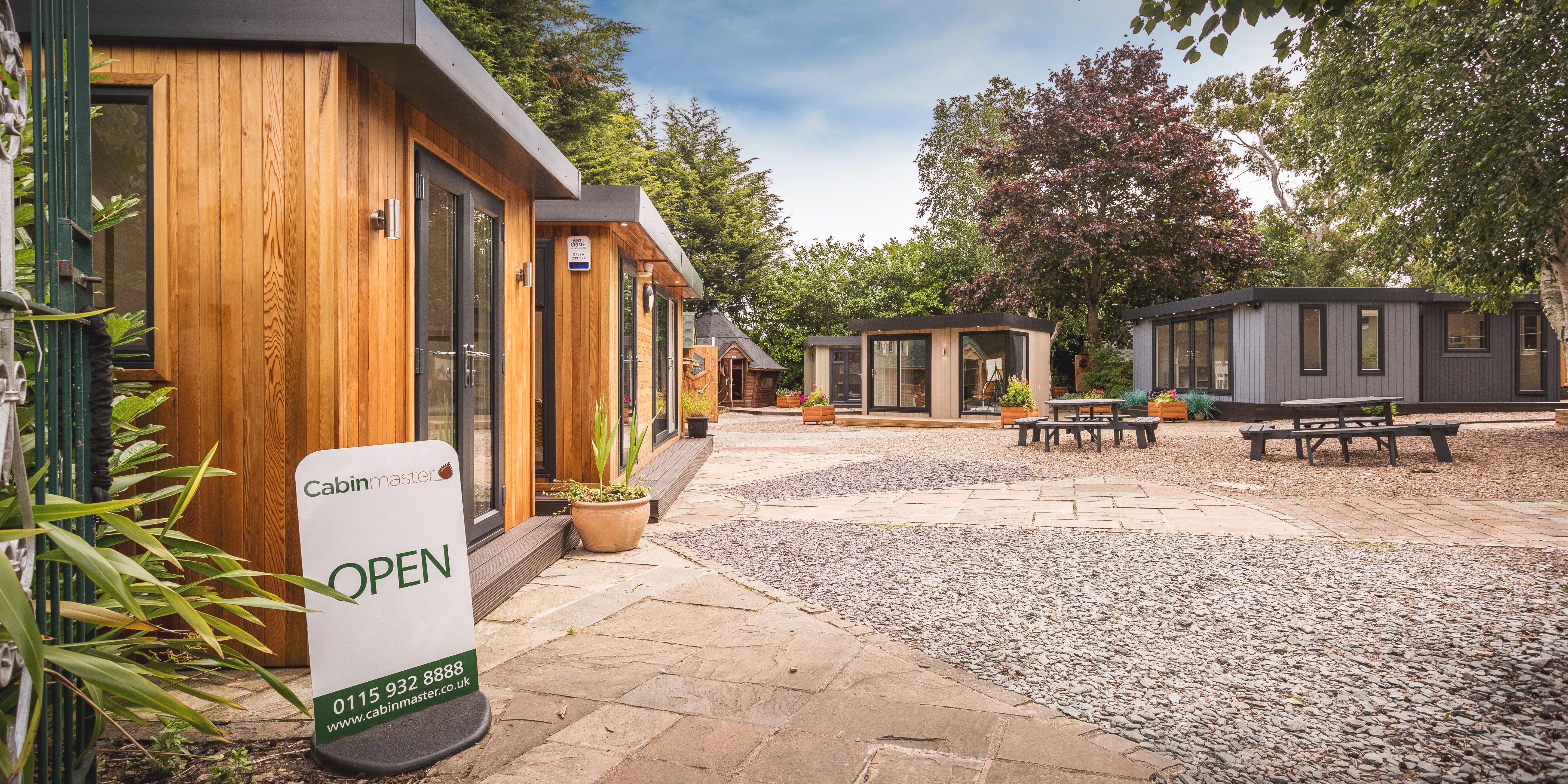 Come & Visit Our Garden Room Show Site in the Midlands.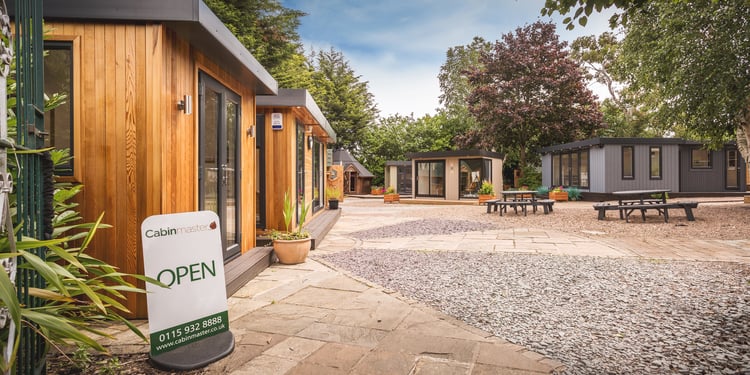 The best way to envisage how a Garden Room could improve home life for you and your family is to come and take a look for yourself at the different types available to purchase today.
Here at Cabin Master we have a range of Garden Rooms - and in a variety of sizes - at our extensive show site in Nottingham – all of which can be customised to suit your property. Opening the door of each individual Cabin (or Garden Room), it really isn't difficult to see how easily they can be transformed into a home gym, work space or child's playroom etc.
Come & Check For Quality
We really want you and your family to come and see for yourselves just how good the quality of our Garden Rooms here at Cabin Master are. That's because we are proud of the materials we use and the craftsmanship invested into every single building. As a result we have no qualms whatsoever about potential customers taking their time to look over the cabins in detail. In fact, we actively encourage it.
From your point of view coming and physically checking out the Garden Rooms gives you an opportunity to see if you can picture yourself using that space for a particular purpose (a bit like when looking for a new home you know within 10 minutes of entering whether one is right for you or not).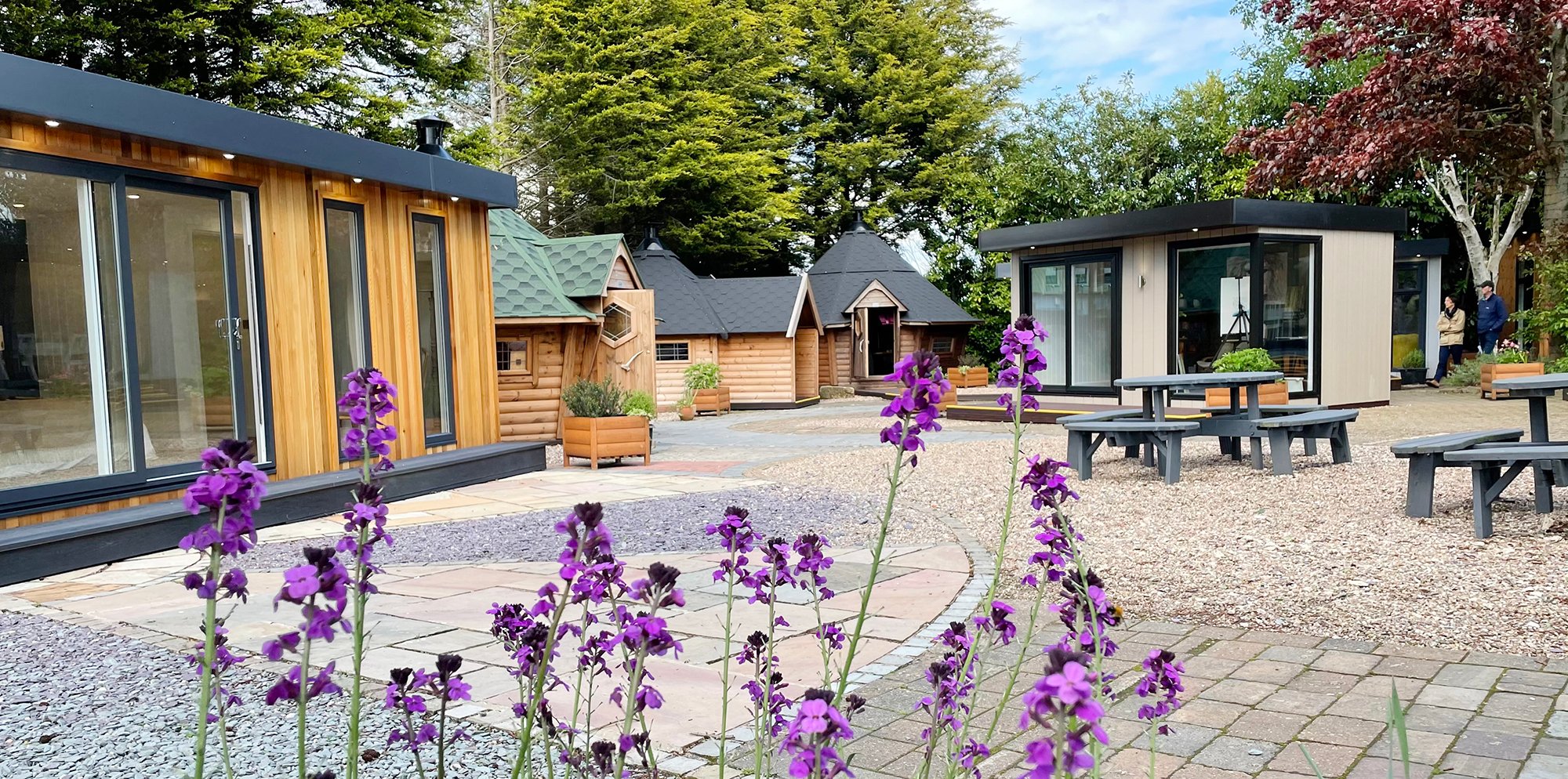 Discuss Your Bespoke Garden Room Design
Another reason for coming to visit us at our Nottingham Show Site is to let us know what type of needs you have for your cabin and, at the same time, inform you about the kind of options are available.
For instance, if receiving a lot of daylight in your Garden Room is important (e.g. for an art room), then you might like to consider investing in a Garden Room with floor to ceiling glass panels on one side. If it's to be used as a playroom or office then access and security would be a higher priority. Those looking for a home office are often concerned about where all the electrical equipment will go and how good the internet access would be, so layout and placement are essential.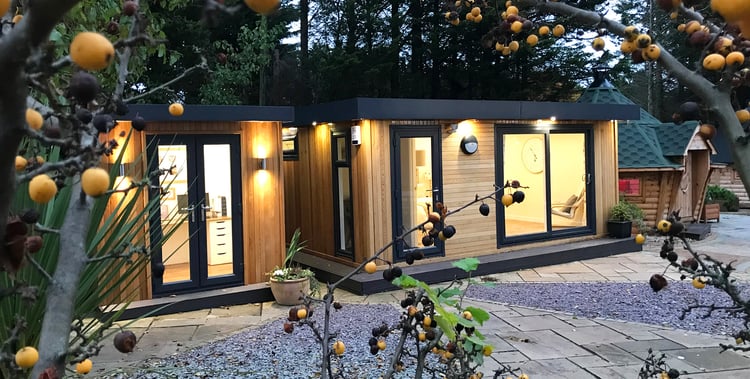 Opening Times
Our Nottingham showroom, based in Toton Lane, Stapleford is open from 10am to 4pm, seven days a week. There you will be able to speak to an expert, knowledgeable member of staff who will endeavour to answer all your Garden Room-related queries.
If you would like to book an appointment with one of our staff before turning up then please fill out the Contact Us form on our website and fill in a few details to give us a better idea of your potential project.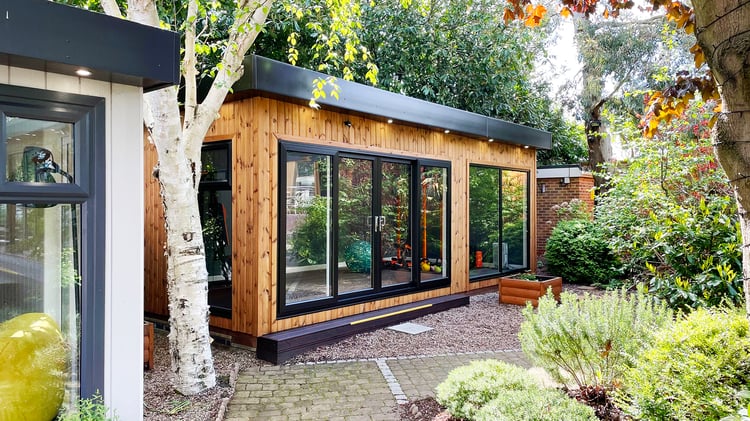 Find Out More About Garden Rooms
In the meantime, we can be contacted by telephone on 0115 932 8888 or via our website at www.cabinmaster.co.uk. While thinking about your new Garden Room you may be interested in browsing through Our Ultimate Guide to Garden Rooms, a free guide that provides detailed information about budgeting, design, planning permission and many other topics. You can download a complimentary copy right here.