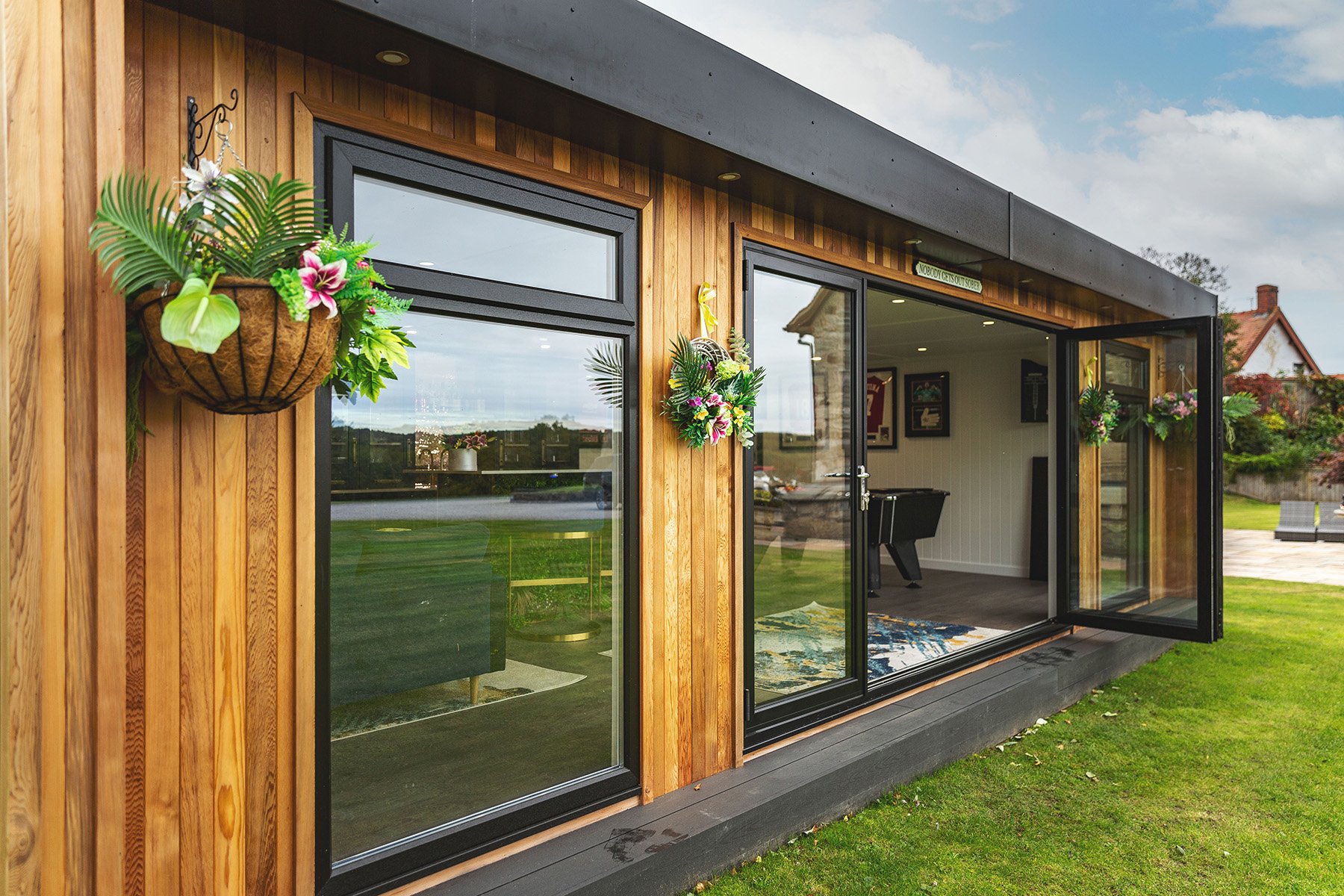 Why Cedar Cladding Is The Best Choice For Your Wooden Garden Room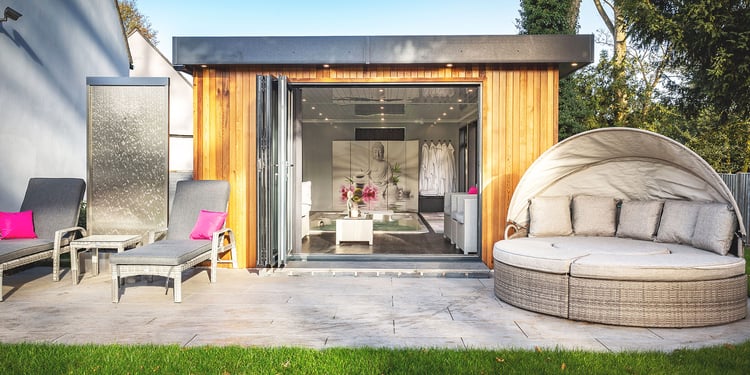 A quality garden room should enhance the appearance of its surroundings. When choosing the right material for the exterior of your new garden room, it is important to think about long-term appearance and durability. Although most materials will look good initially, over time softer, fast growing, wider grained woods deteriorate more rapidly. A cheaper cladding option could reduce the longevity of your garden room and cost more in time and money in the long run.

Why Choose Cedar Wood?
For households seeking to reduce heating bills and lower their carbon footprint, Cedar is an effective insulator, making it a popular choice for claddings. Quality Cedar had fewer knots, meaning less opportunity for rain to penetrate the wood. This makes Cedar inexpensive to maintain, and provides years of service. Aesthetically, Cedar is beautiful; a soft brown red gradually silvering with age.
When it comes to the right material for the job, for us, Cedar is the wood that fits the bill. Here are some of the reasons we often use Cedar garden room cladding, so you can make an informed decision for your own dream garden structure.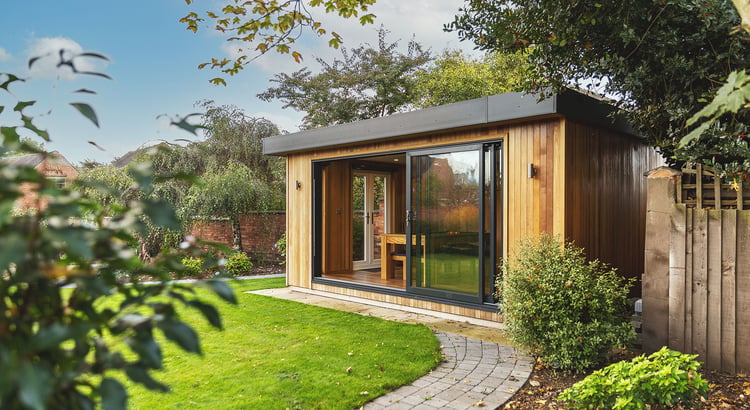 Quality Holds Value
No matter what kind of cladding you choose to use, keeping an eye on quality is a good idea. When you invest in a garden room, you want to make sure all the parts you choose will stand the test of time. There are many kinds of cladding to choose from, but unless you use top quality wood or synthetic, it is unlikely to last.
Durable cladding materials are more expensive, but add longer term value to your investment. It is easy to overlook the maintenance costs that a lesser quality clad will create and how this will negate any initial savings.
We offer Cedar cladding for its ability to withstand the varied seasonal UK climate. With professional installation and treatment, Cedar provides an elegant, long lasting finish, with minimal maintenance.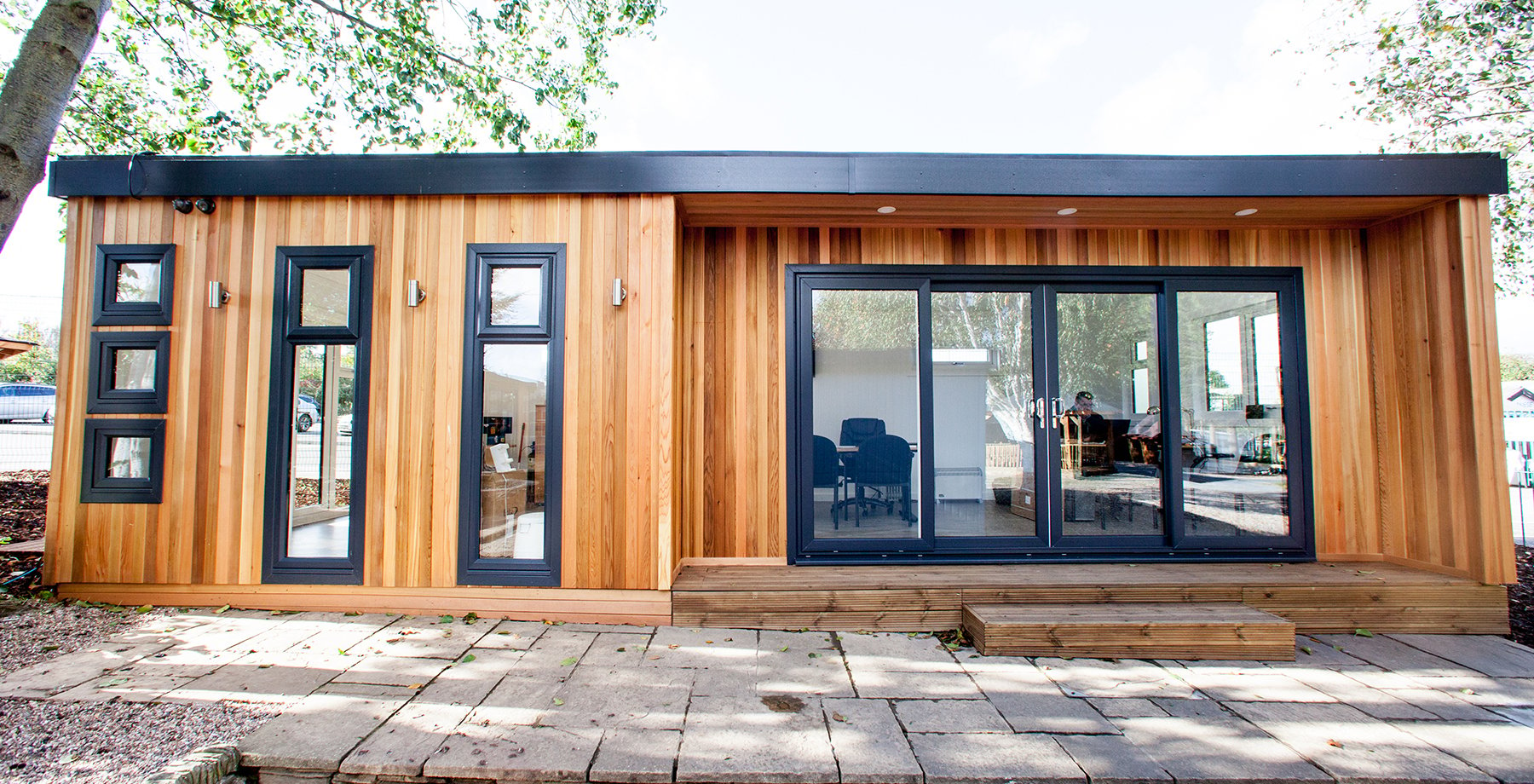 Versatility Meets Style
Meeting your individual needs, tastes and style is at the core of good design when creating your new garden room. Whether you choose sharp, clean lines or soft curves, Cedar's tight grain and lasting strength provides the flexibility and versatility to mold around any shape.
Whilst prized for its natural character, Cedar cladding can be painted or varnished to a multitude of different finishes and shades; to make your garden room stand out, or blend in with the surroundings.
At Cabin Master we only use Osmo Cedar UV Protect wood treatments, to increase the life expectancy of your cedar cladding, whilst creating a beautiful appearance and protecting against the sunlight.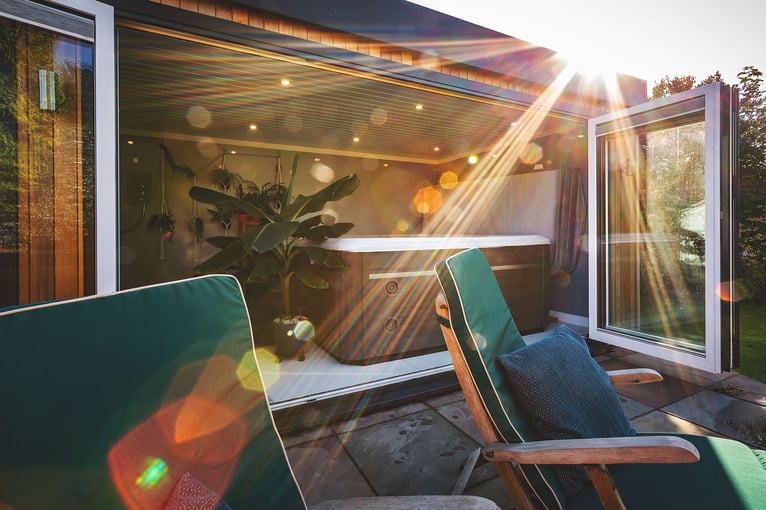 Great Advice, Sound Design, Solid Build
Cabin Master specialise in helping homeowners turn garden space into new living space. Whether you're seeking a quiet haven, additional office space, a man cave, exercise room, studio or a secure play area for children, we delight in meeting the individual needs of each customer. We offer advice and choice covering a range of styles and ethically sourced materials. Why not take a little look at our prices here!
If you would like to talk to us about your garden room ideas please give us a call on 0115 932 8888. We're always happy to help.