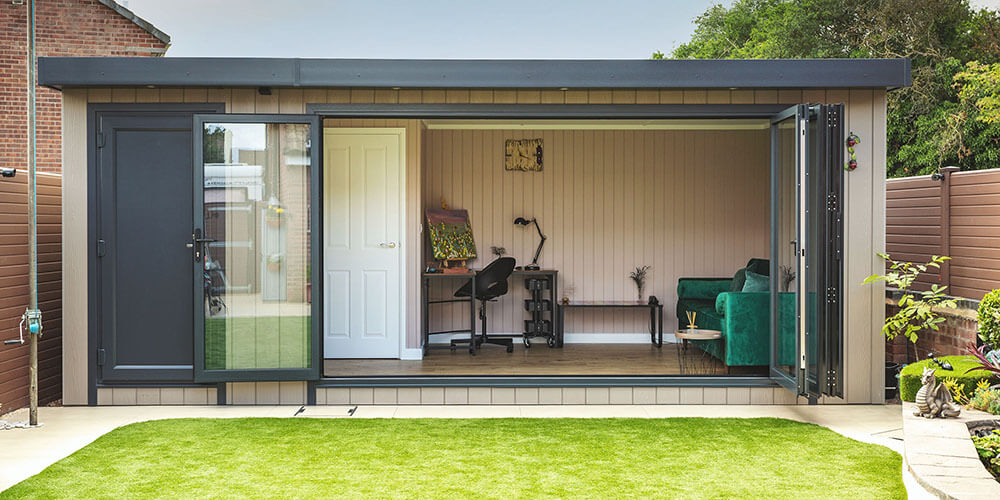 Can I Build A Garden Room With Storage?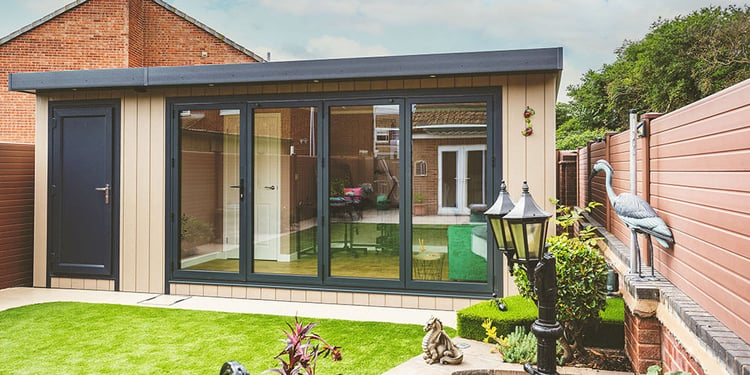 Ironically, storage was the reason we had wooden rooms in our back gardens in the first place. Back at the beginning of the last century these wooden outhouses gained the common name 'shed' and we used them to store garden implements such as spades, trowels and wheelbarrows. Many homes still have small wooden sheds for these purposes. As time marched on, we added lawnmowers, bikes and fancy electrical equipment. By the 60s and 70s some of them had become man caves (although that wasn't their official name back then).
Today, of course, a designated Garden Room which doubles as a man cave, home office, child's playroom, home gym or guest bedroom is almost a well-recognised part of modern life. It's an addition to our home environment which saves the main house from becoming too cluttered or noisy.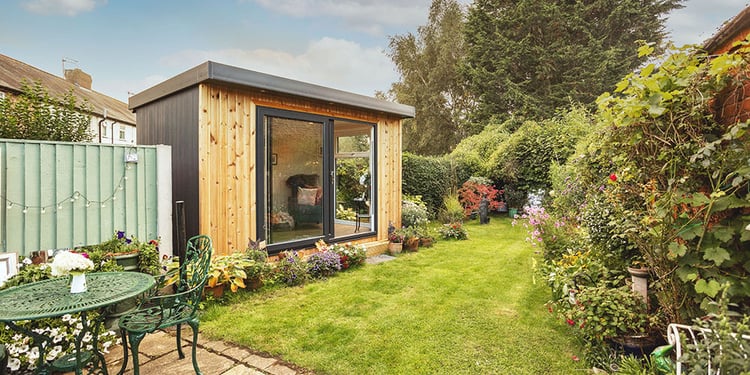 But what about storage in the actual garden room itself? Yes, to get back to its original purpose it's possible to store 'things' in the wooden outhouse in your back garden. But it won't just be a case of opening a cupboard door and shoving stuff in, or hanging up some brackets and affixing a few lopsided shelves. No, this time you'll get the experts in to do it smartly. Or at least, you definitely should.
Types Of Storage For Your Garden Room
What kind of storage you will need should always be discussed with the designer of your Garden Room beforehand. What you're going to store may not be relevant to the Garden Room's purpose - but it needs to go somewhere and, being out in the garden is probably the handiest place to store outdoor items which aren't used daily in the house. This could include a summer barbecue, lawn mowers, summer seating, padding pool etc.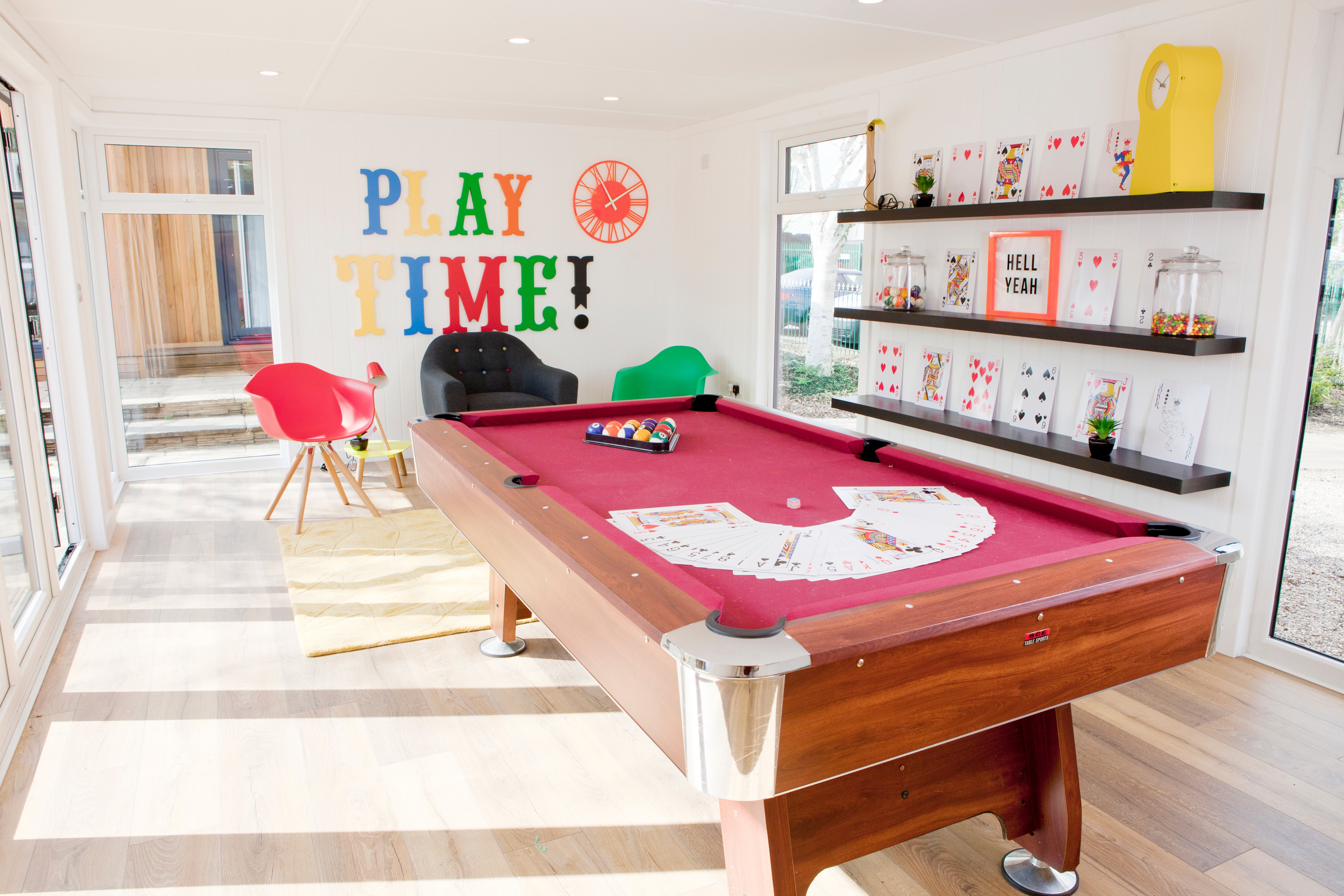 Then there's the garden fertiliser and all those extra tiles you bought in case anything happens to the ones currently down on your kitchen and bathroom floors.
But what about a Garden Room's storage space being directly relevant to the Room's main purpose? For instance, if the Garden Room is being used as a child's play den then it makes perfect sense to store bikes, chutes, a toy box and other outdoor or indoor play equipment in an adjoining storage room (just think how wonderfully tidy this will make their bedroom!).
Storage Rooms Often Prevent Distractions Occurring
If the garden room is sometimes used as 'away space' an aspiring musician can practice in then it would obviously be handy to have the instrument stored in an adjoining cupboard. Likewise, if the garden room is a home gym, then weights, running shoes, fluorescent lycra wear and spare shorts/tee-shirts could all be kept in the storage space, freeing up a wardrobe or cupboard in the main house.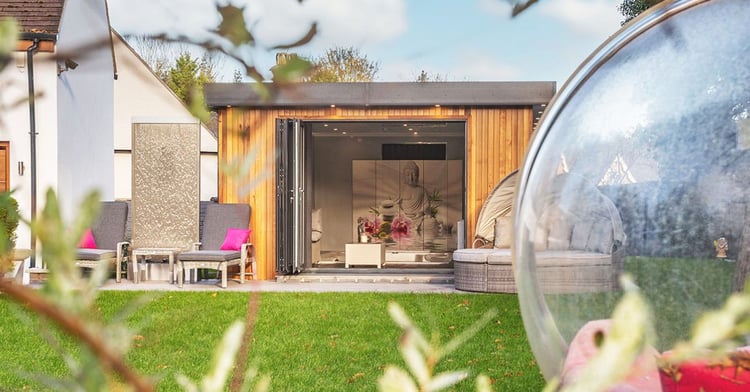 The beauty of keeping items to hand that are relevant to the activities of the garden room is that no momentum or creativity is lost. Unlike when you have to down tools and walk across the garden to the main house, at which point it's always possible you'll be accosted by a member of the family and be 'desperately needed' for ten minutes. The urge to practice, exercise, write etc may just have left you by the time it comes to return to the Garden Room. The result is another afternoon or evening in which to work or enjoy your past time has been ruined.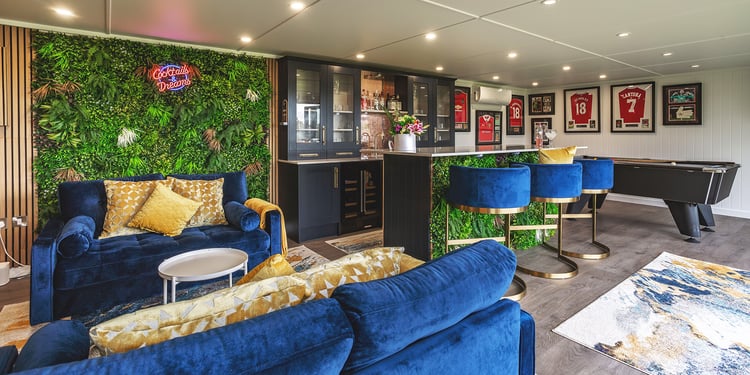 A Garden Room To Suit Your Lifestyle From Cabin Master
A bespoke garden room can incorporate whatever storage space you need, whether it is fitted cupboards within the building itself, or a self-contained 'lean to' accessed by a separate door on the outside. You could even incorporate a separate shed next to your main garden room on a specially designed decking area if you like. The choice is yours – the only real limitations are your imagination and the space you have available.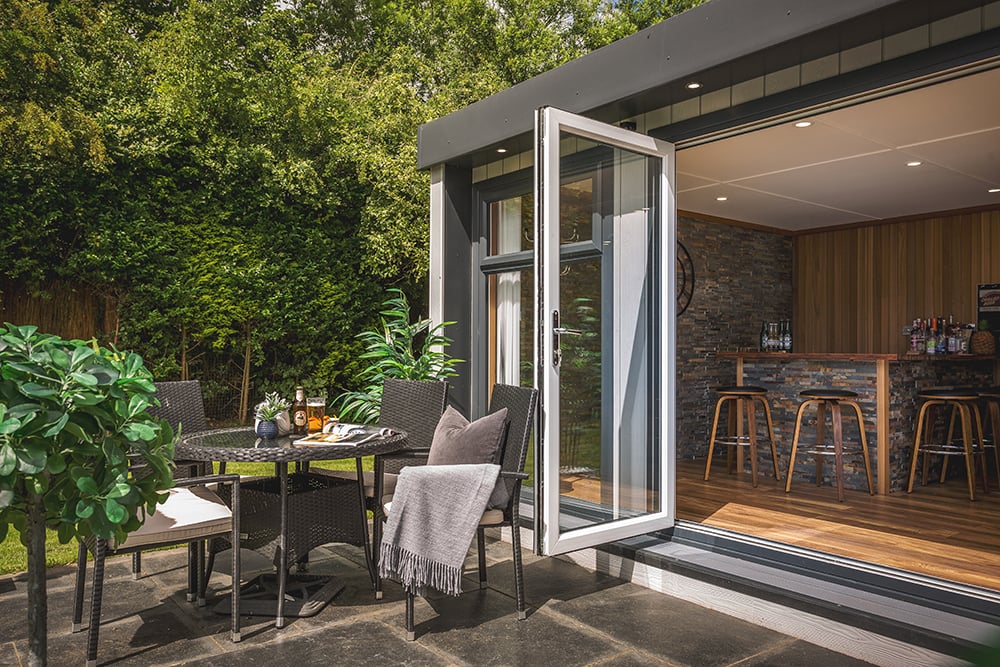 At Cabin Master our designers are experienced in creating fully bespoke buildings that make the best use of your space and budget, while simultaneously ticking all your requirement boxes. Need a garden room to set up your model railway AND somewhere to store your family's bikes and garden equipment. We can do that. Need secure storage space for work files adjoining your garden office? No problem – simply talk to us about what you need.
Find Out More About Bespoke Garden Rooms
If you and your family are interested in a Garden Room then you can contact us today by calling 0115 932 8888, or dropping by to see us at our fully fitted show site at Stapleford, near Nottingham. Meanwhile, to arm yourself further with information, why not download a free copy of Our Ultimate Guide to Garden Rooms by clicking here? The guide contains useful information about design, usage, finance plans, materials and more.