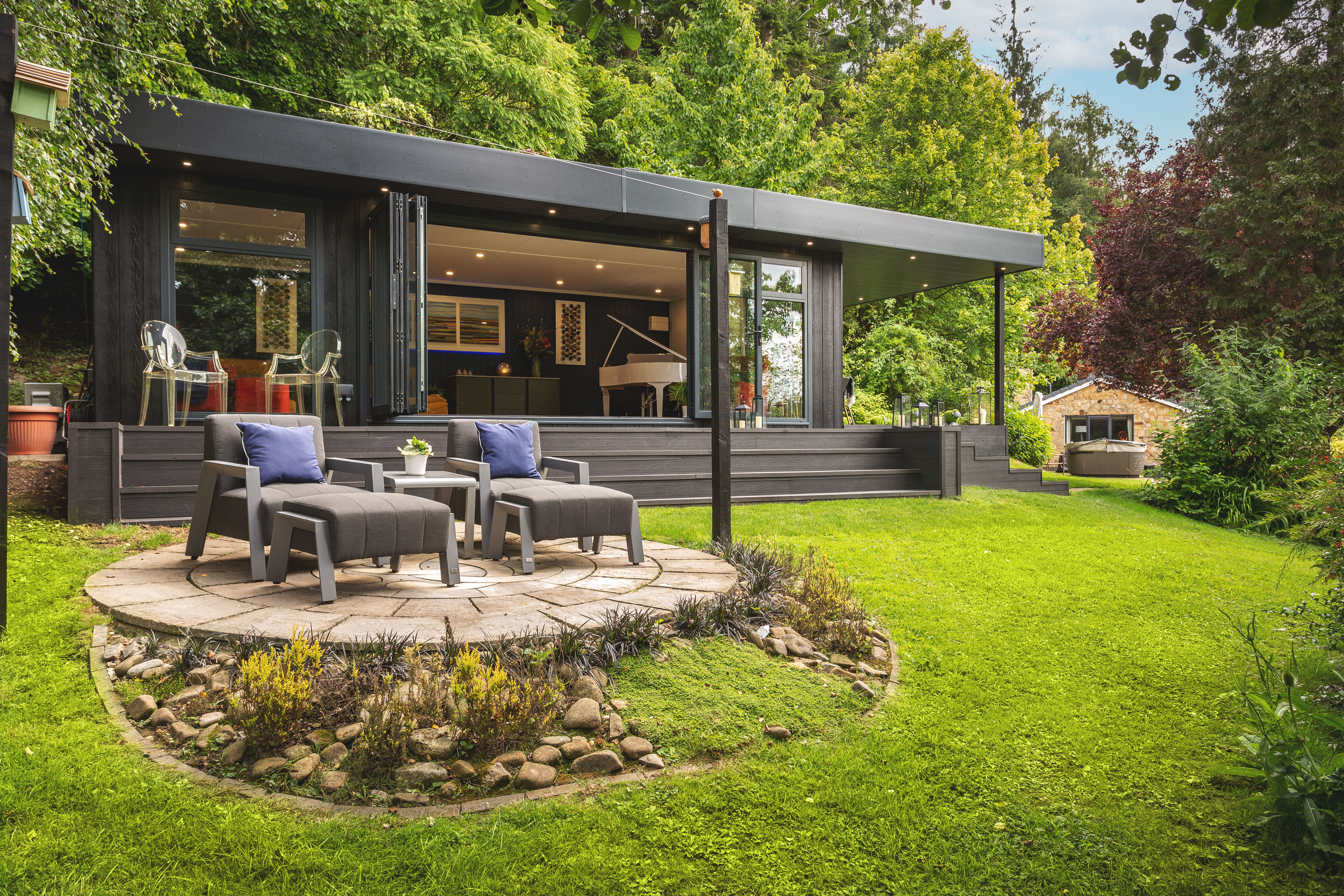 4 Luxury Garden Rooms To Lust Over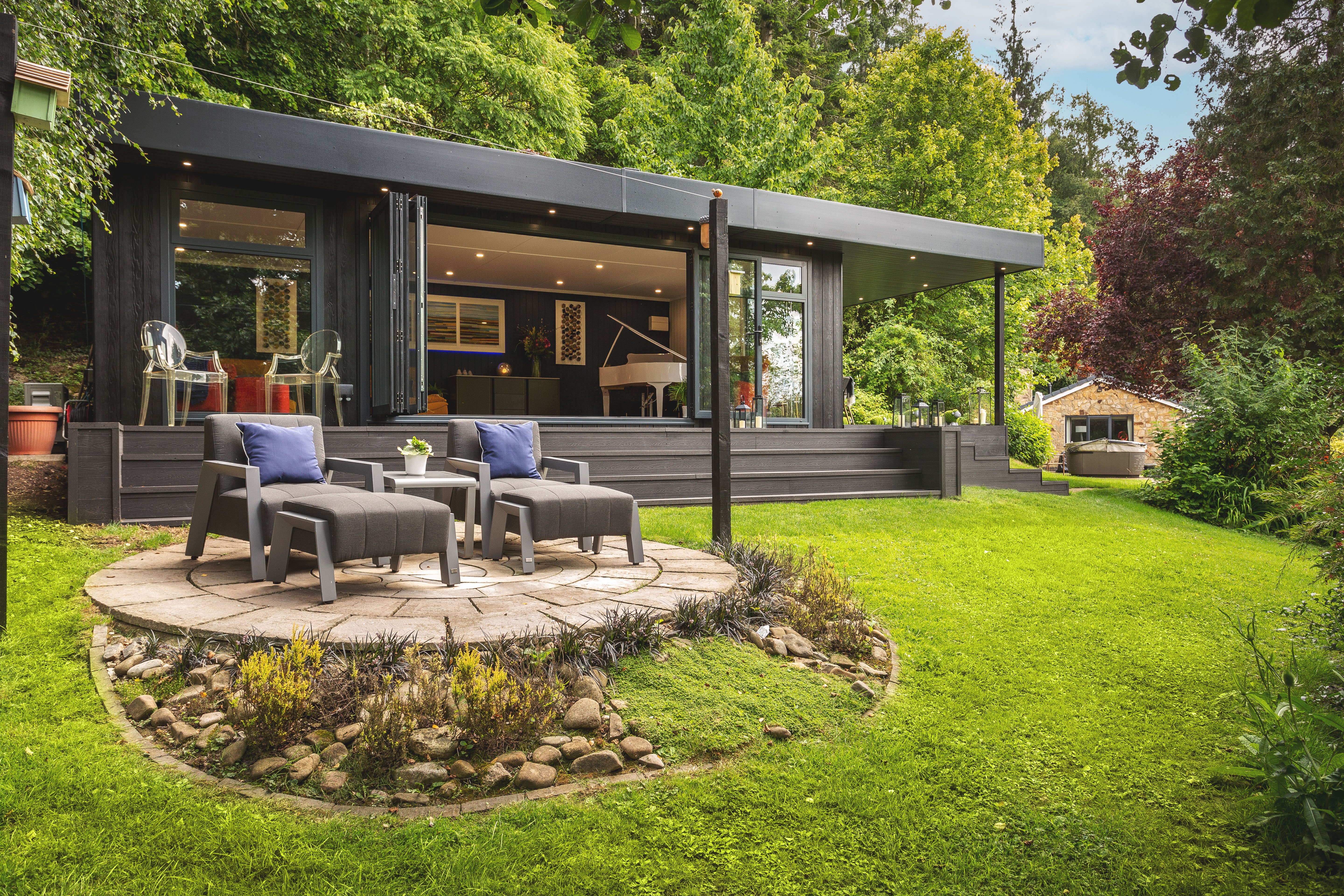 When it comes to planning your ideal garden hang-out retreat it's worth remembering that there are Garden Rooms and then there are luxury Garden Rooms. And it's the latter we're looking at here.
By definition having an extra room which you can turn into a home office, art studio, children's playroom, man cave or gym etc is a luxury in itself these day, especially when you consider the price of property in the UK today and how much more expensive it costs to even build an extension onto your home.
So, what gives a typical Garden Room the additional oomph to push it into the category of 'luxury'? Well, here are a few examples right here. Taken from examples of showstopping garden rooms we've fitted recently, up & down the UK. They may just be fabulous enough to get those brain cogs of yours whirling a bit. Warning – they are very likely to cause huge levels of envy! If so, get yourself over to our Stapleford show site and chat to one of our designers about your own luxury garden room.
1) Daylight Dwelling
Make the most of the sunshine & opt for bifold doors...they can be extended fully to create a really open, airy space connecting outdoors to indoors. Feel like you're out in your beautiful garden but with the added bonus of having shade or shelter available, should you need it. On the blistering hot days, we have the option of including air con into your building - an eco efficient way to keep your room at just the right temperature.
2) Some Elegant Shabby Chic Charm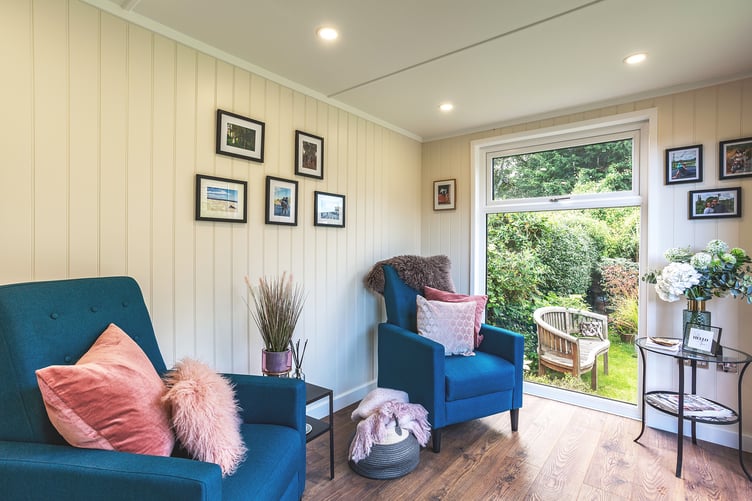 The shabby chic feel has been a favourite for quite some time, and works so well as part of a garden renovation project, especially when it comes to decorating your luxury garden room. Shabby chic can be described as "a classic and romantic alternative to more opulent styles, such as art deco. The first things that spring to mind when I think of shabby chic are clean, white linen, and antique furniture."
Distressed furniture—often coated in chalk paint—as well as floral patterns, muted hues, and ruffles are some other key characteristics of shabby chic style.
3) Timber Tree House In The Outback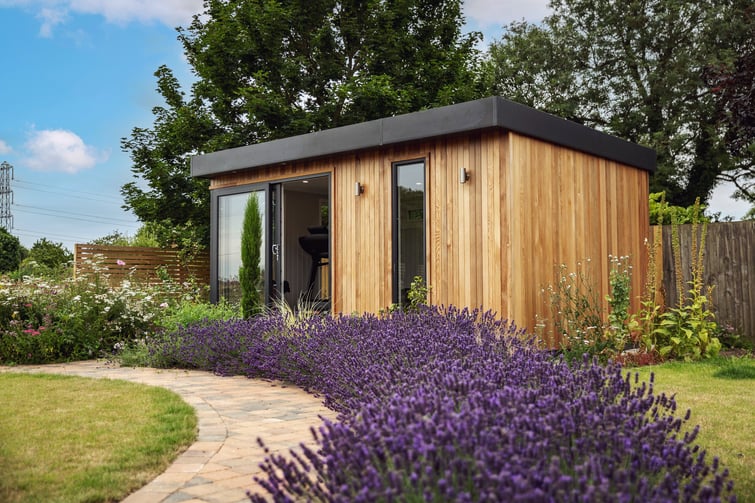 More and more people are choosing to experience the luxury of a fully equipped garden room, offering them this extra space without any stress, and there's something really wonderful about the thought of cosy, insulated log cabins made from timber isn't there? We think so, but the benefits of a garden log cabin go well beyond good looks alone.
Another bit of good news is that wood is also energy-efficient. That goes for whether you're looking at a contemporary log cabin or a log cabin summerhouse.
There's also a good reason that log cabins are so popular in cold countries. That's because logs are energy efficient.
Timber garden products have a low thermal mass. This means that they have the ability to absorb heat energy throughout the day. But they also retain it. This means that wood acts as a natural insulator.
4) A She Cave full Of Grandeur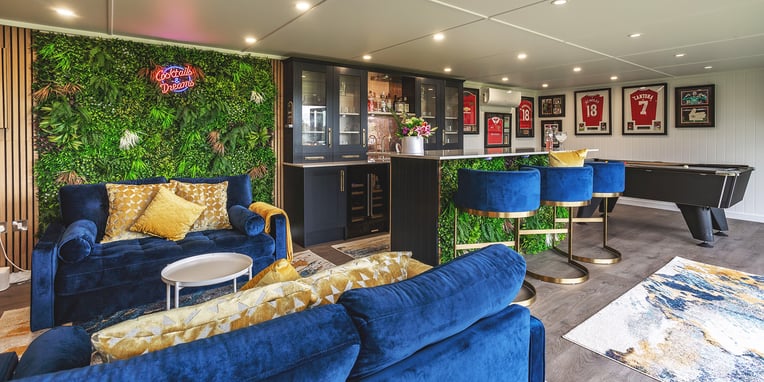 Like a man cave, a woman cave can be located in various areas of the house, especially off-traffic spaces. A basement remodel is usually a time to add a spot for a woman cave, though it can also be located in an unused bedroom or any other secluded part of the house. The ideal option, though, would be house this (literally) in it's own purpose build escape at the bottom of the garden. Tucked away from the hustle & bustle, of the house. And there we have the She Shed.
And furnishing it doesn't have to cost the Earth, since you can pretty much deck it out with second hand bits & pieces from antique shops, car boot sales and charity shops. Going for second hand rather than premium high end pieces for your garden pod will also create a truly unique space to escape to.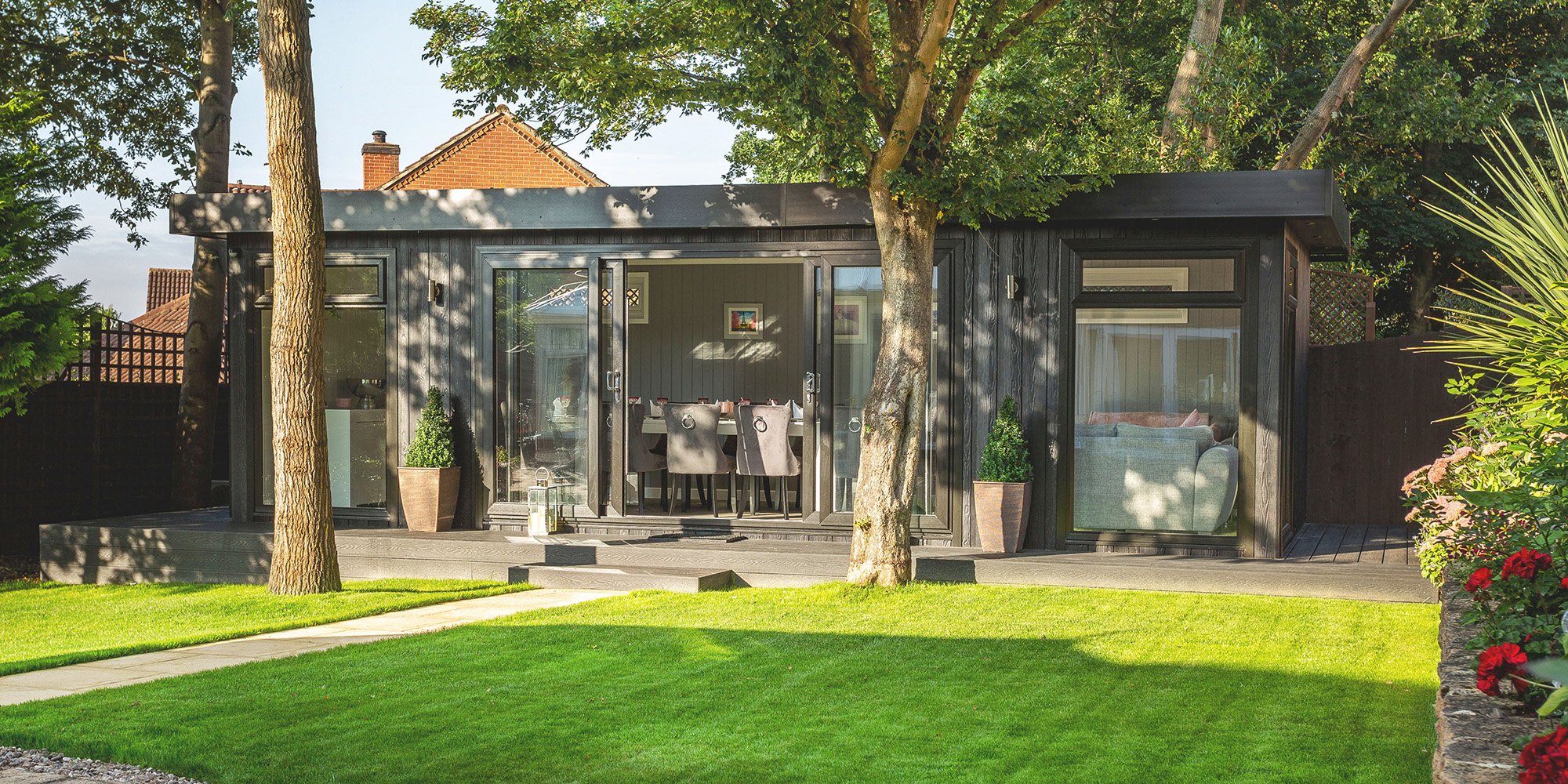 How To Get Your Own Luxury 'Me Space'
If you are lusting after any (or all!) of the above then why not consider creating your own luxury garden room retreat? Here at Cabin Master we specialise in creating such bespoke sanctuaries.
You can ring us on 0115 932 8888 for a chat, visit our showroom or take a look at our website www.cabinmaster.co.uk. Or why not download a copy of our free e-book The Ultimate Guide to Garden Rooms to inspire you further?