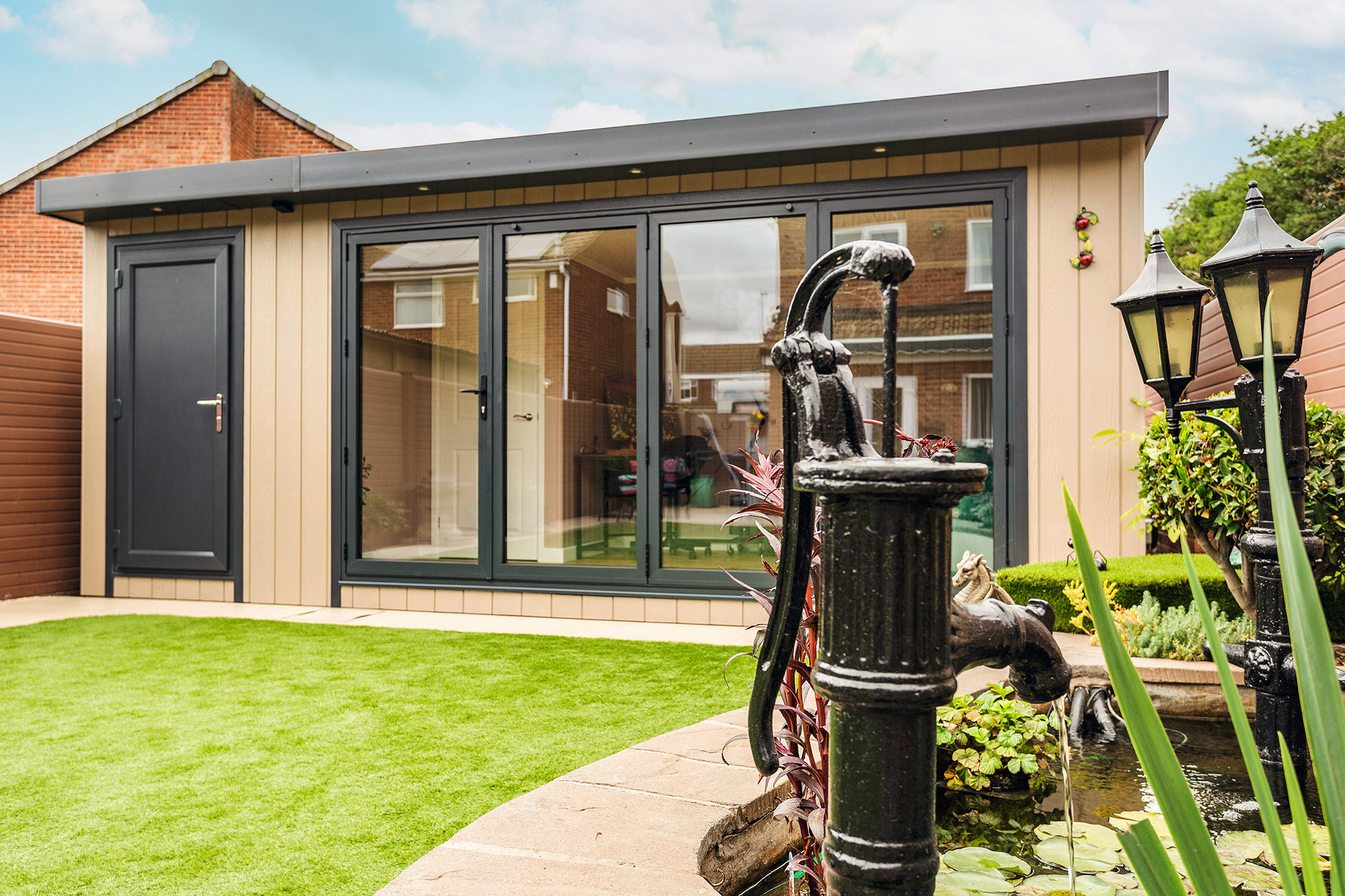 Is a Timber Garden Office With Shed Better Than the Alternatives?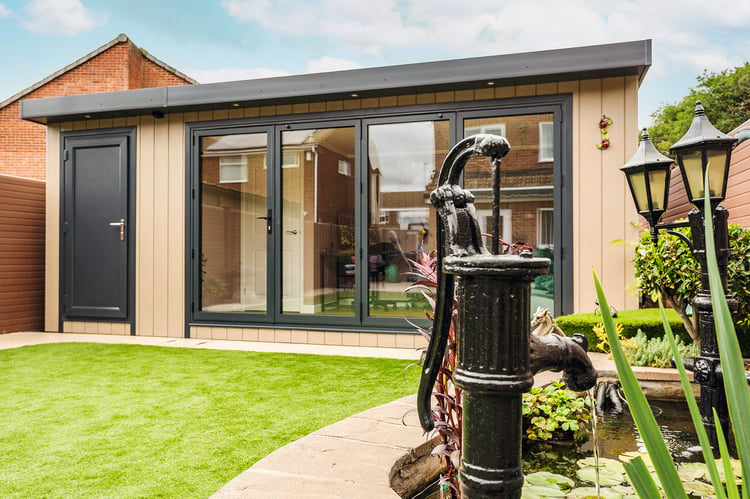 When you look for ways to create a professional space with storage, such as a garden office with shed (or ShOffice, as they've become known as), or add more enclosed office space to your property, you have a few options to choose from. At Cabin Master we offer some of the best wooden office buildings in the UK, but there are some other options to consider as well. Everyone will have a different opinion on what kind of workspace is right for them.
It is important to look at all the ways that your garden office with shed will affect your life and all the things that revolve around it. If you are working remotely or for yourself, a timber garden office gives you great options for your work, but let's have a look at some other solutions as well.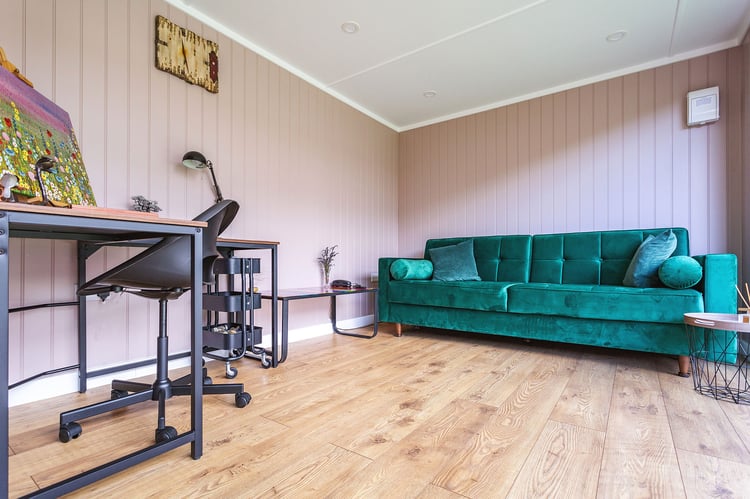 Bedroom Office
Turning a spare bedroom into an office space is a cheap way to create a work space quickly. All you need to do is put up a desk and find a comfy chair, and you are up and running. The downside to this option is that most bedrooms aren't designed for professional use, and if you need to have meetings it can be quite limiting. Despite a bedroom office having some drawbacks, it is a good way to get into a business space that isn't difficult or expensive.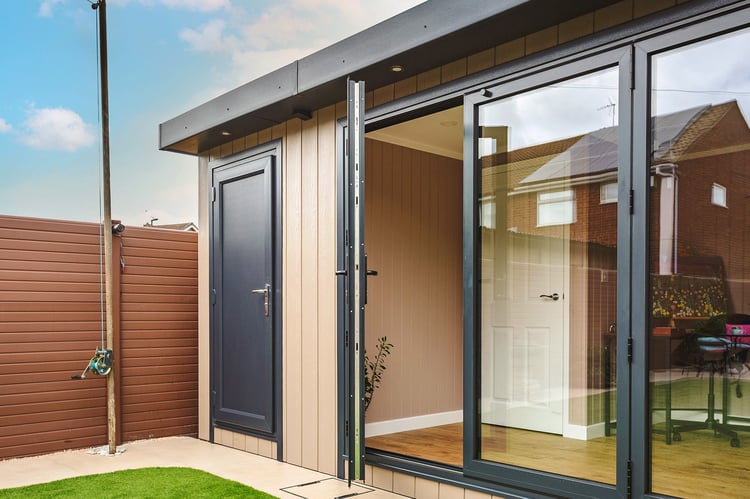 Purpose Built Extension
If you want to make a big investment in your career AND property, building an extension for a workspace is a good way to go. The big upside to this option is that you will be able to design a space that is perfect for your needs. All of the amenities that fit your business can be planned into the room, and you won't have to make any compromises when it comes to what you want. The big downside is the cost and time involved. An extension is a big undertaking and will undoubtedly involve disruption to both your professional and home life while it is being built. This can be a hassle, and you will have to deal with workers at your home for the duration of the construction. A Cabin Master Garden Office with shed can be fully fitted in a matter of days.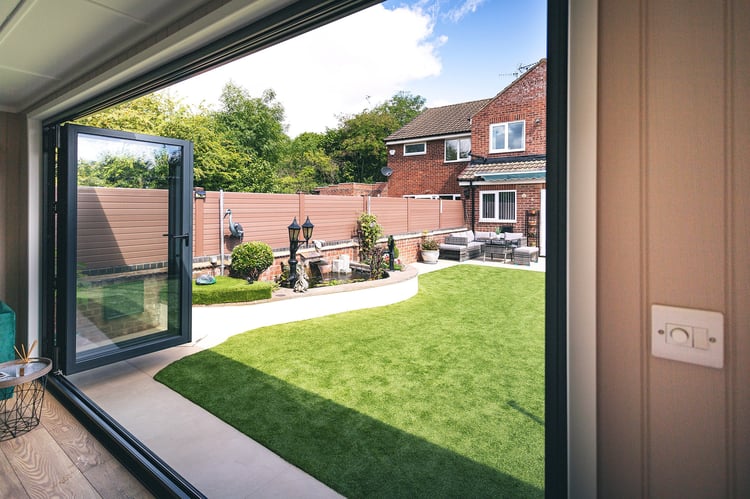 Rented Or Purchased Office Outside The Home
Using an existing commercial space is a good way to go, but you will have to account for the costs involved. Purchasing a workspace is a large investment here in the UK, and renting space is just money down the drain for many small businesses, especially with the recent hike in business rates. The big upside to a commercial space is that they are made to be used for business, and people will associate your space with a professional enterprise. Transit is another thing to consider for this option, as you will have to commute to and from your office. This adds cost and time to the equation, which should be thought about beforehand.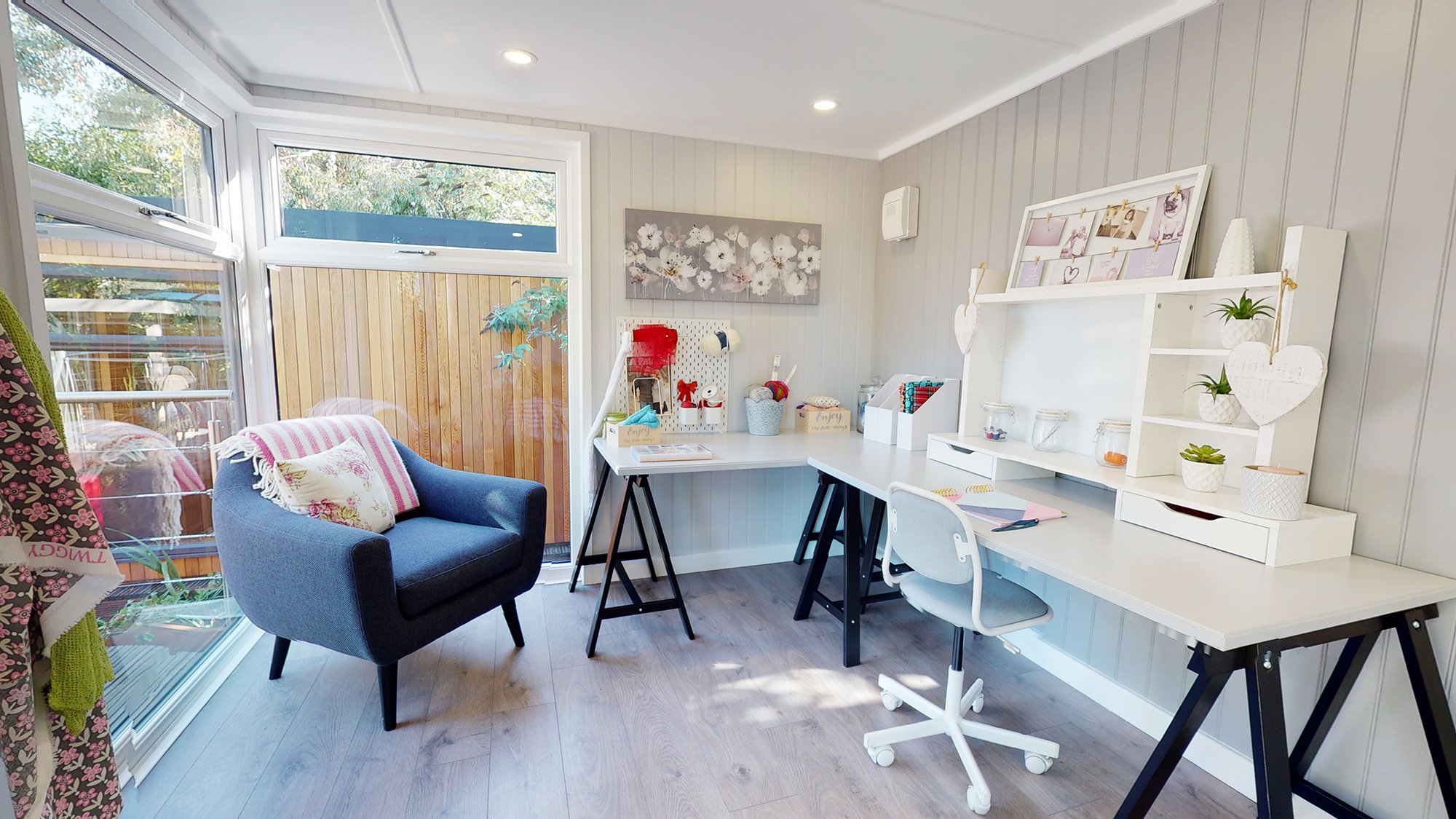 Shared Office Space Or Hot Desking
A relative newcomer to the working world, office sharing is a low-cost option for lone workers and small teams. The upside to this option is the low upfront cost, as well as the choice of shared spaces in most major cities. On the downside, office sharing isn't available in all areas, and once again transit can become an issue. If you need space to have meetings or private consultations with clients these arrangements may not be ideal, but you would have to consider the space on a case-by-case basis.This wouldn't be an issue with a garden office with shed. You'd have room for your desk and a separate place to store all your equipment.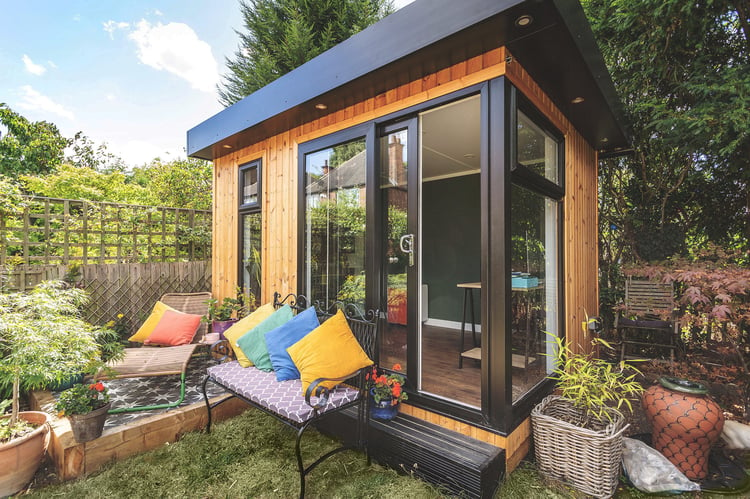 A Garden Office
Unlike an extension or rented space, a multi-purpose garden office will allow you to still be at home, without being in your house. This will give you a professional space to work, so that you don't have to feel like you are stuck in your house all day. A wooden garden office with shed allows you to entertain clients, with a space that is dedicated to your profession.
If you are running your own business, then buying a garden office offers you many financial benefits. When you rent an office space, you are spending money every month that you will never see again. Buying a garden office from us will turn those monthly payments into an investment in your home, and there are many financing plans available for you to choose from.
In addition to making a solid investment in your property, working from a garden office will reduce your time in traffic and expenditures on your car. With a new garden office from Cabin Master, you will be saving time and money, with some added quality time that you are sure to enjoy.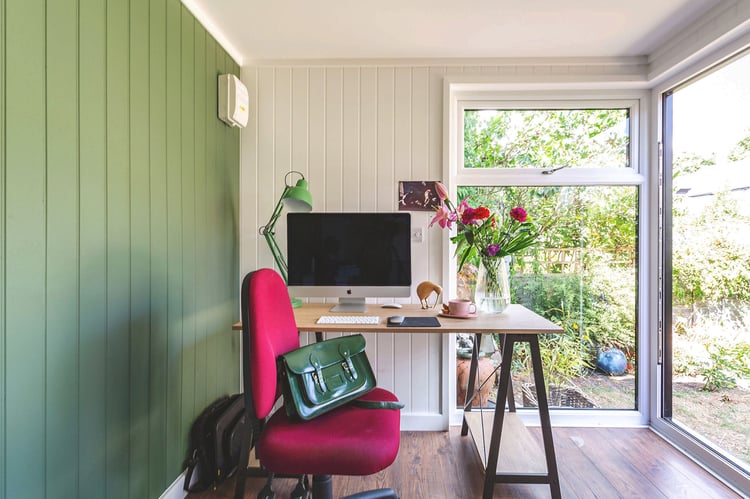 Easy To Install
One of the areas where a garden office with shed beats an extension, is the ease of installation. Cabin Master specialises in creating top of the range wooden office buildings that will be a breeze to install on your property. Unlike an extension or conservatory, our wooden structures can be installed in a few days, with no compromise on quality or functionality.
In fact, our structures are made from some of the best materials on the market. We use high quality cedar sheeting that will last a long time and require minimal maintenance. In most cases, you won't even need to get planning permission, as most garden rooms are covered under 'permitted development' guidelines, but we can make any enquiries about local requirements on your behalf.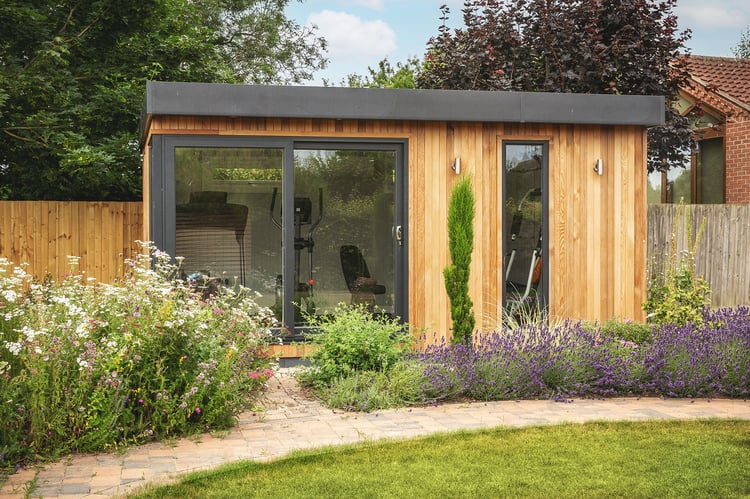 Style And Functionality At A Great Price
If you want to invest in a structure that gives you plenty of functionality at a great price, consider a wooden garden office from us. For more information about your options, please have a look at our free Ultimate Guide to Garden Rooms. We can design and install great garden offices anywhere in the UK, so please don't hesitate to give us a call on 0115 932 8888 to chat with one of our designers.