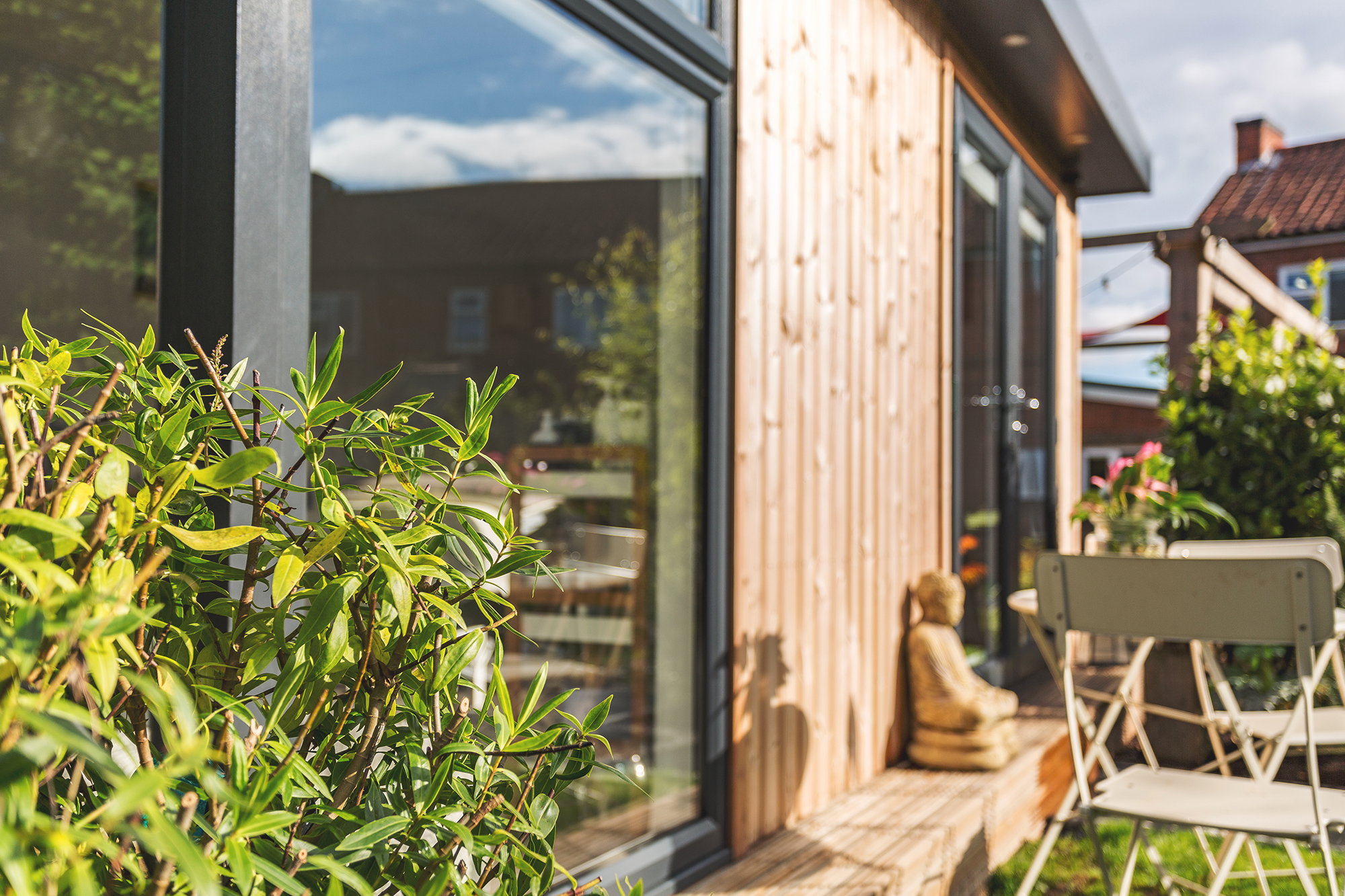 Why A 'She Cave' Is All You've Ever Wanted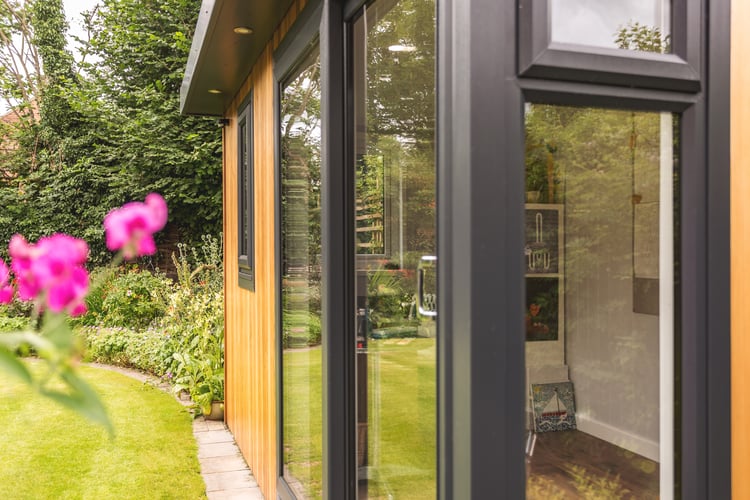 First there was the Man Cave, now there is the She Shed. Yes, really, it's become a phenomenon – and about time too, cry 50 per cent of the population.
We all know men drink beer, play video games and read factual novels in their hideaway. But what do women do? Well, mostly they use it to chill in as a space where they can enjoy a whole cup of tea rather than just a few sips in between child care and house work, according to much of the info on Google.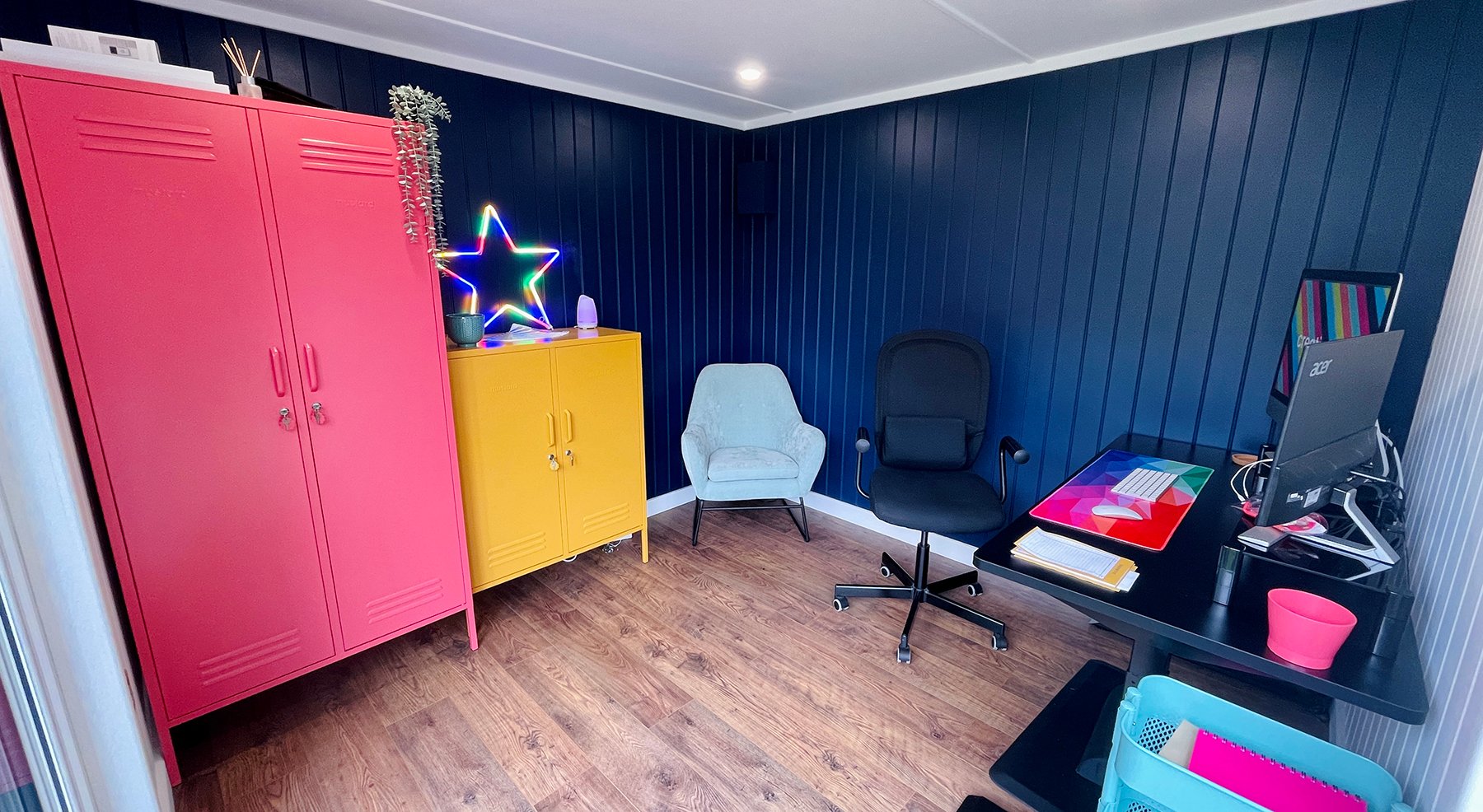 One New York blogger even went as far as to say she believes her She Cave is the reason she's still married!
So, how do you set about getting your own She Shed?
Find A Reputable Garden Room Company
First up, it's far easier to buy a Garden Room – or have one made to your specifications – than build one entirely from scratch or even transform an existing garage (why reinvent the wheel, after all?). Depending on how much you want to spend you're looking at anything from £13,000 up to £30,000 for a deluxe version.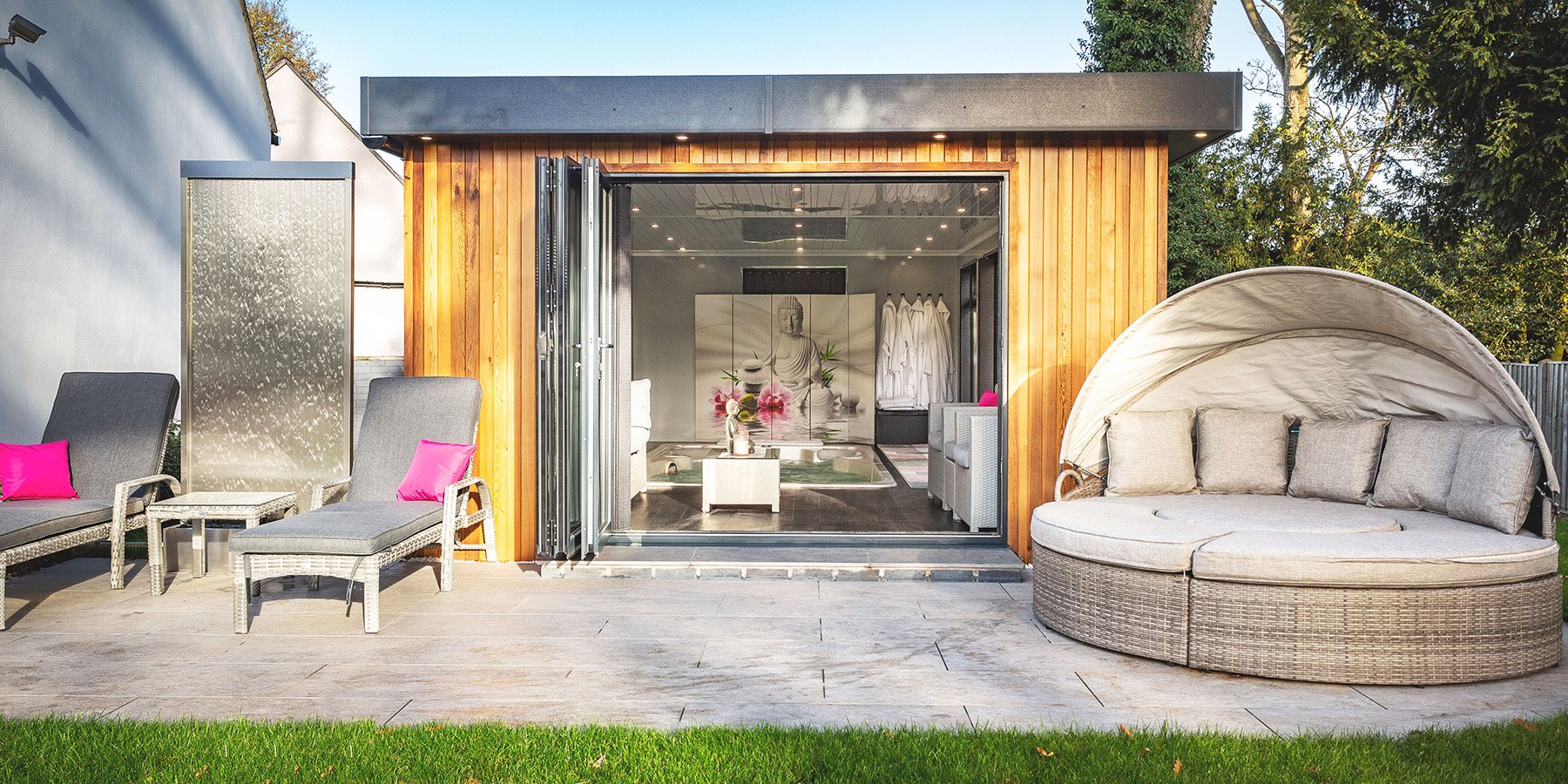 Keep It Light & Bright
Your She Cave is somewhere that should make you feel rested and happy. That means plenty of pretty pastel-type and neutral colours together with lots of natural light. You may be a lover of bold, clashing colours – but know that hot pink and sunburst yellow aren't restful on the eyes so aren't conducive to relaxation.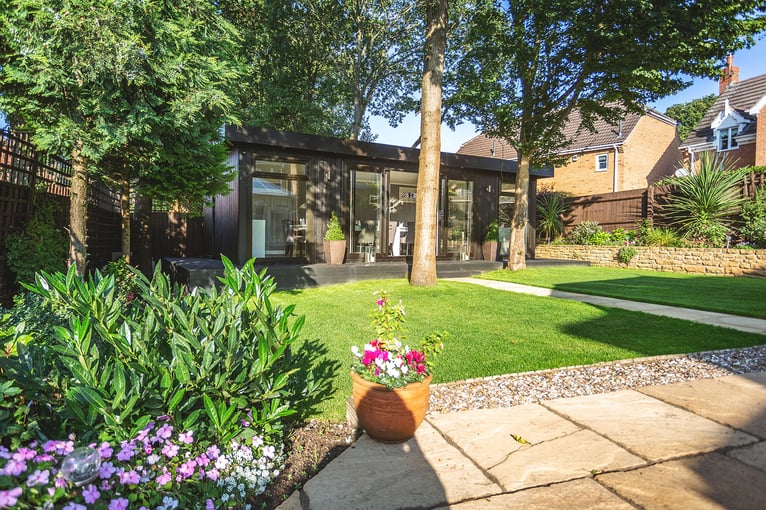 Welcome In The Outdoors
There's something reassuring – as well as healthy - about having living plants inside your She Room. In a way your She Room is an indoor extension of the garden so this green-fingered notion fits with the whole outdoor vibe.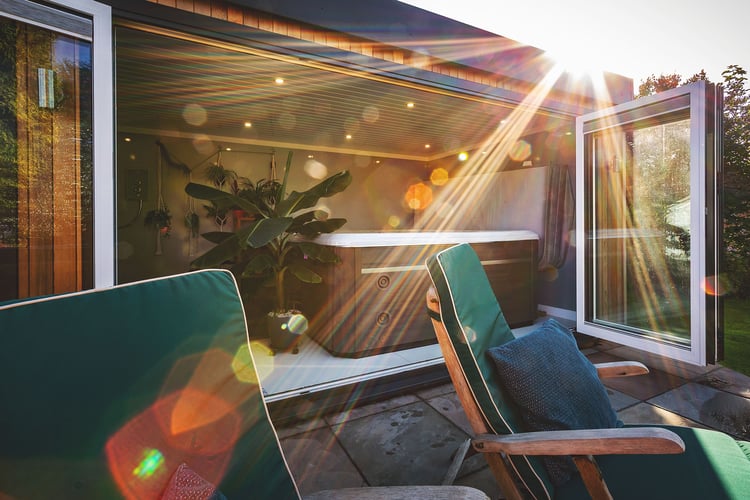 Ensure It's Welcoming From Outside
These days there's no excuse for not having some sort of LED-type fairy lights strung up outside your shed. They're inexpensive, imaginative and give off a lovely warm glow. If you're more of a vintage type then how about a couple of hanging lanterns or hurricane lamps placed on little shelves either side of the doorway?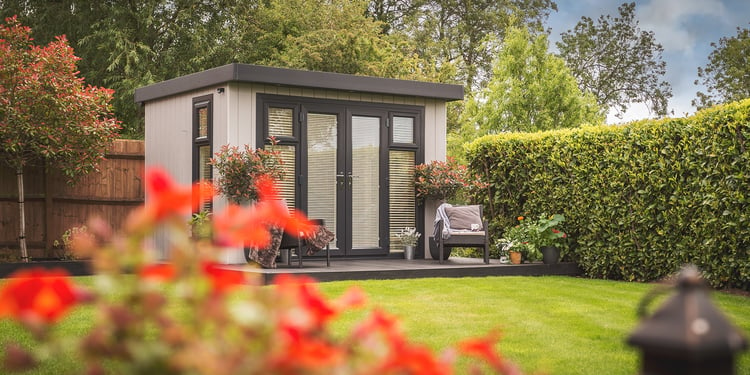 Comfort Is All
Lots of scatter cushions, warm throws and maybe even an electric blanket for very cold days is pretty much essential – although our garden rooms are nicely snug and insulated. A good book, some chocolate and a kettle or flask of hot chocolate are little treats that shouldn't be over-looked either. Remember, the whole idea of your She Shed is to pamper yourself.
Yes, we can hardly believe this movement has taken off either, but ladies it has. So, in order to beat the awful queues get in quick and make sure you get the pick of the Garden Rooms before your fellow female's cotton on (and we're saying this as another female).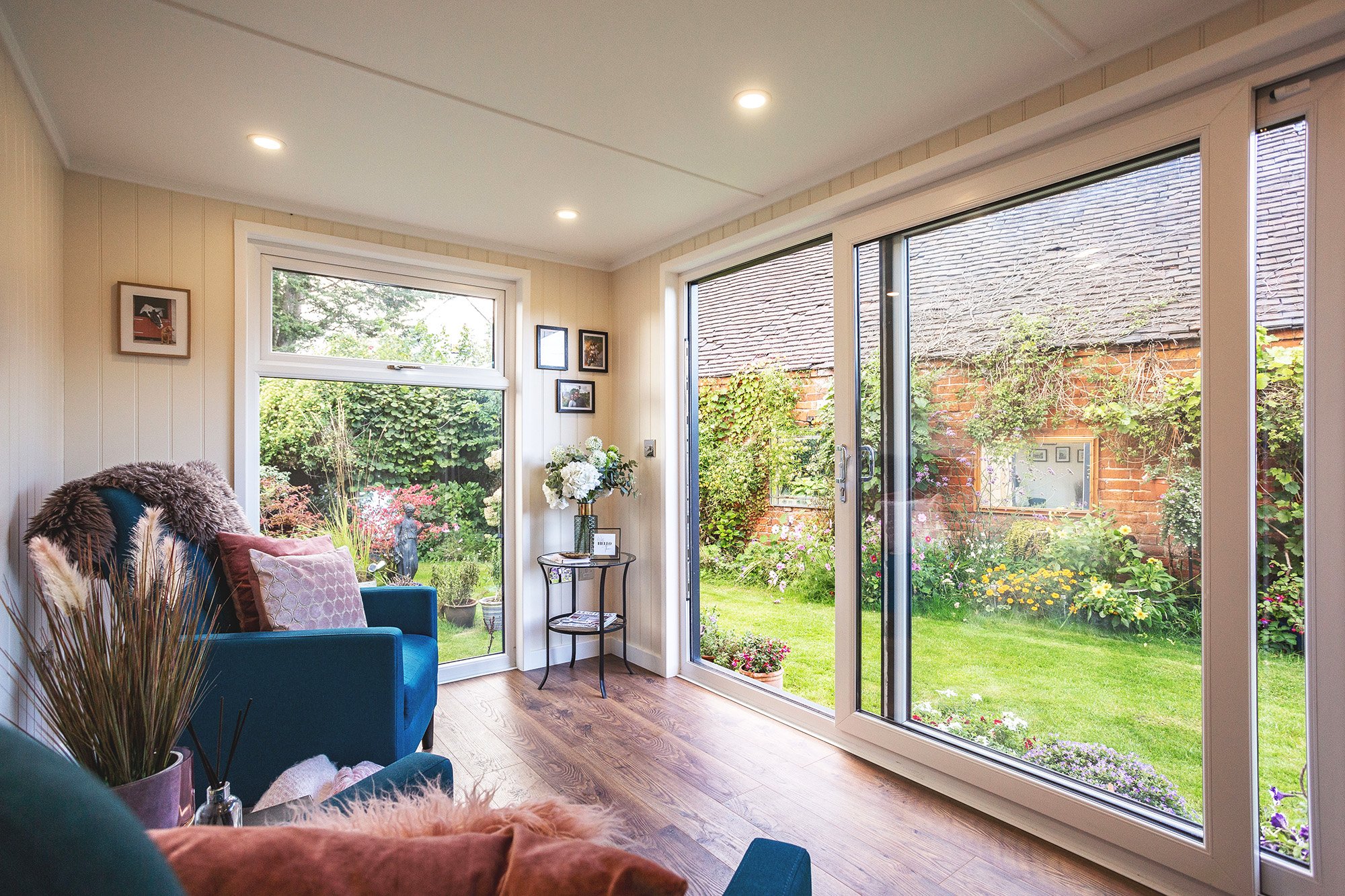 Meanwhile, here's a couple of our favourite She Sheds on Pinterest. Please note that these aren't from our own project portfolio, but we'd love to design something similar for you. Get in touch and let's chat about what you had in mind. Now, if you want to get really dreamy about this, then take a look at Sandy Foster's shabby chic-style Garden Room. A girl with a flair for design, this is simply fab. And again, there's a statement chandelier: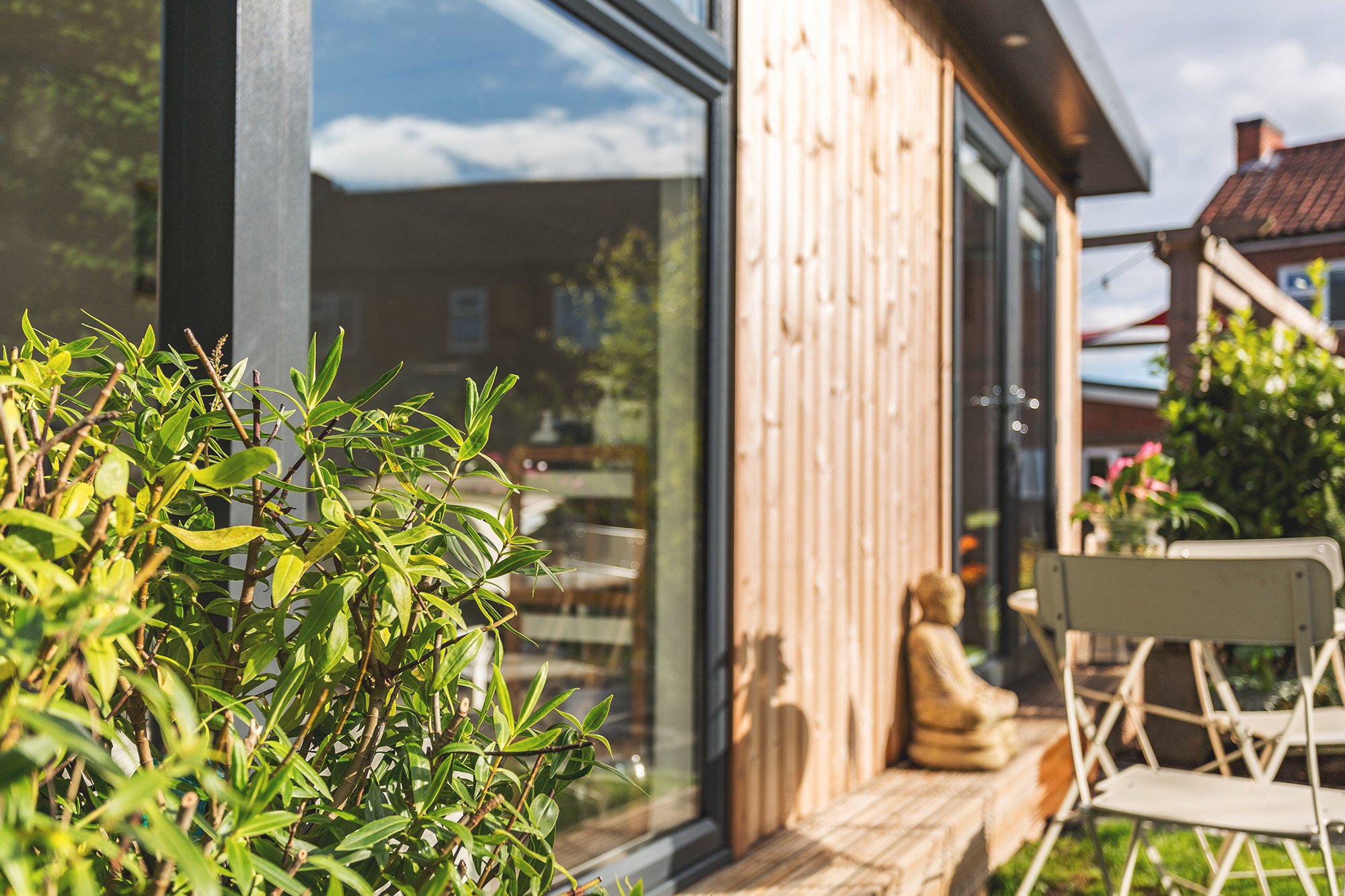 If reading this has put you in the mood for a Garden Room of your own then do give us a call here at Cabin Master and we'd be happy to run through various options for you, as well as come out and take a look at the available space in your garden.
You can contact us on 0115 932 8888 or get in touch via our website at www.cabinmaster.co.uk. Meanwhile you can download a free copy of Our Ultimate Guide to Garden Rooms by clicking here. Happy browsing!