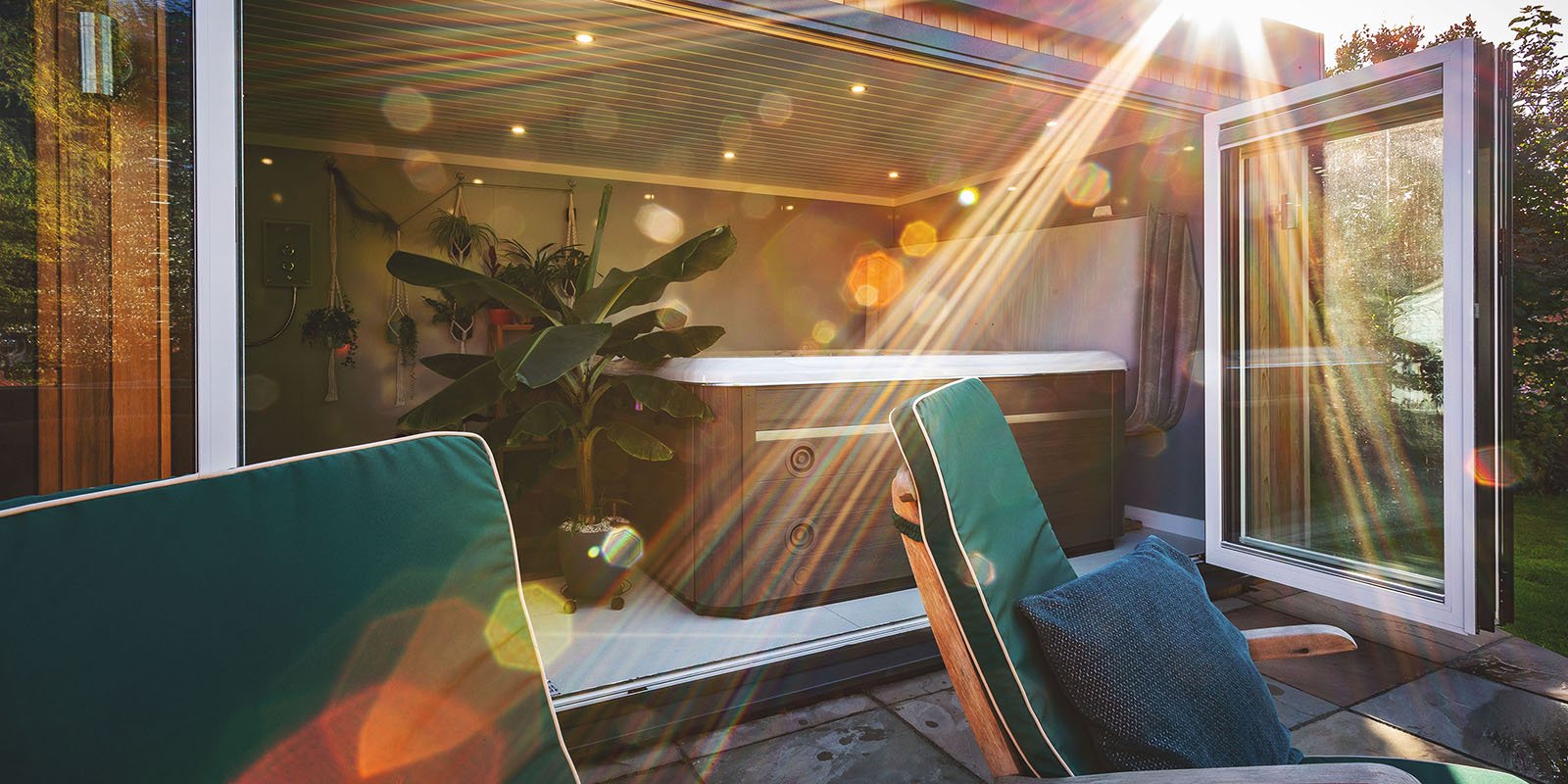 Preparing Your Garden for Summer | Cabin Master
Summer is nearly upon us, and there's no better feeling than having a beautiful garden to relax in the sun or host a BBQ with family and friends! There are various benefits to having a nice outdoor space in summer — research shows being surrounded by green spaces can reduce anxiety and improve the immune system and that regular contact with nature promotes better mental health. Improving this space is definitely worth the effort, but when is the perfect time to begin preparing your garden for summer?

How to Get Your Garden Summer Ready
Below are some key factors to consider when updating your outdoor space. We also spoke to experts to gain their tips and advice for transforming your garden into a luxurious and relaxing space.
1. Cleaning the Cold Months Away
The autumn and winter months often leave your garden feeling drab, bleak and messy, meaning cleaning can be extremely daunting. But to get your garden summer-ready, this is a crucial first step.

Start by removing any debris, such as dead leaves or branches, that the cold and wet weather may have left in your garden. Once clear, start mowing the lawn and trimming any bushes or hedges to your standard — it's impressive how much of a difference this can make! Weeding and disposing of dead plants is also a crucial part of this process.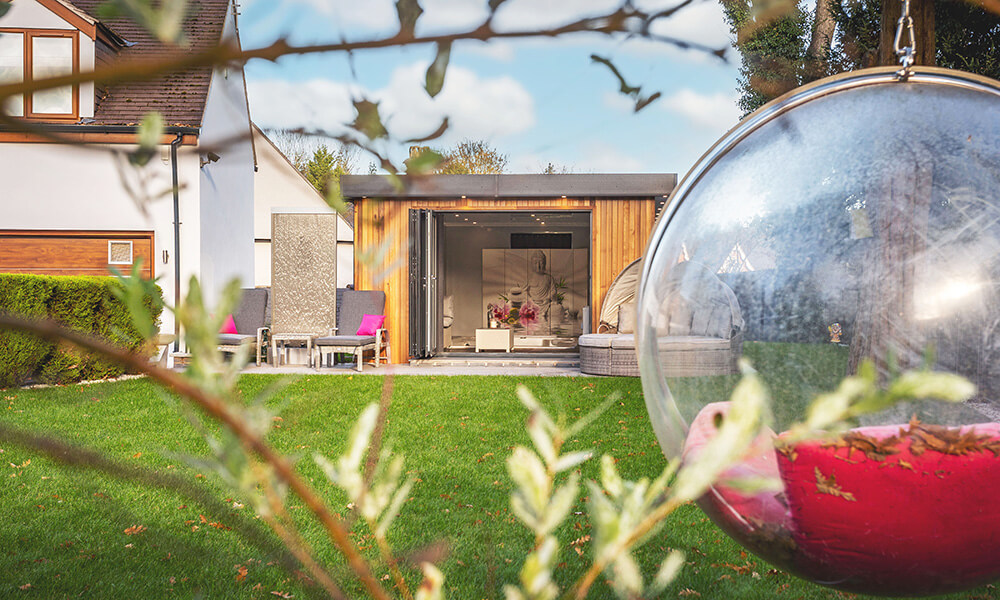 Once you've tackled the grass and weeds, cleaning any concrete patios or decking is the next step. You may notice that patios and decking turn green during the out-of-season months, which is usually a build-up of algae, moss, and mould from the damp conditions — jet washing will remove this and make the area look brand new!

Ed Powell, Director and Founder of Steel Landscaping Co, commented: "To organise your garden, a good place to start is by creating different zones for seating, play areas, planting etc. Even if you have a small garden, taking the time to organise it will give it a natural flow, making it look much tidier and bigger."
2. The Perfect Blooms to Plant for Summer
May is a great month for gardening as the ground is warmer, which helps certain plants grow. Whether you want wildflowers scattered around for a woodland vibe or the neat flower bed look, adding some colour to a garden will always rejuvenate and uplift the space. Below are some beautiful flowers that are great for planting in May:
Sunflowers: Planting sunflower seeds in May will bring a cheerful and bright touch to your garden. These flowers also often grow to different sizes, which always looks impressive.
Perennial wallflowers: Bowles's Mauve and Apricot Delight are perfect to plant in spring as they not only last throughout the summer but have even been known to flower all year! These flowers also come in a variety of vibrant colours — the perfect way to reinvigorate your garden!
Wildflowers: Planting Cornflowers in May will bring stunning blue flowers to your garden from June to October. Nasturtiums, Primrose and Sweet William are also great wildflowers to plant during this time of year.


Ed Powell added: "Hanging baskets and raised beds are perfect for planting in smaller spaces to provide good drainage and air circulation for improved growing conditions, while also creating a colourful focal point.

"Easy-to-grow plants like potatoes, tomatoes, marigolds, sunflowers, mint, and wildflowers are great choices to plant early to mid-spring. They'll bloom during the summer, providing the perfect opportunity to teach children about how plants grow, pollinating insects such as bees and where our food comes from."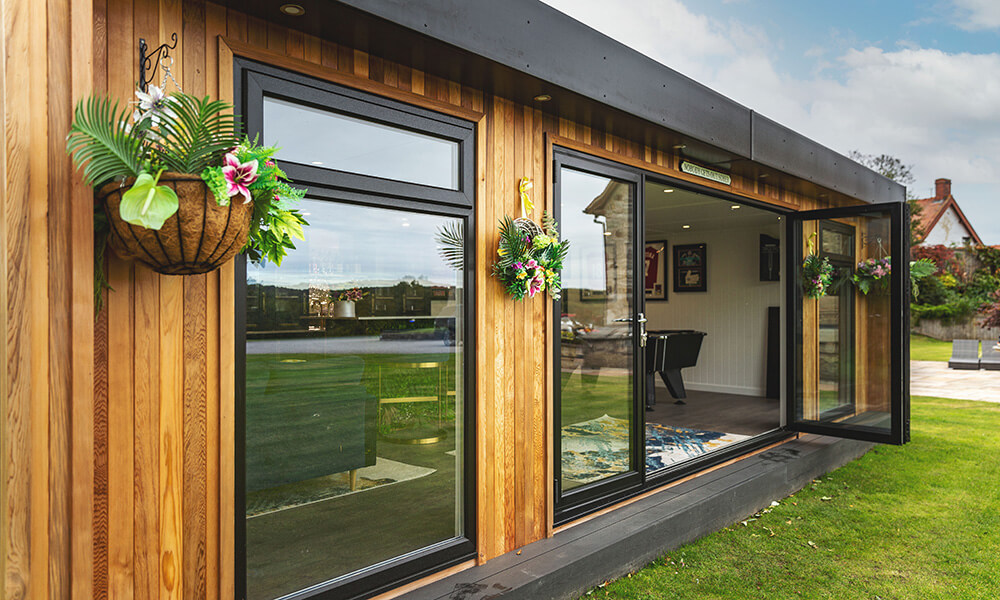 3. Decorate to Match Your Personality
Bring your character into your garden by incorporating your favourite colours and styles into the decor — just as you would inside your home!

Outdoor lighting can make a huge difference to a garden. Invest in solar fairy lights to wrap around a hedge, wall, fence, or tree for extra cosiness. Alternatively, if fairy lights aren't your style, try overhead string lighting or wall and floor lights. Subtle and minimal lighting is all you need to design a welcoming garden where people will want to stay into the night!

Candles are another great way to add some light and ambience to your garden. Using Citronella candles also keep those pesky bugs away in the summer afternoons and evenings, which is especially good if you're dining al fresco. Not only will candles smell great, but who doesn't love the romantic glow of a candle?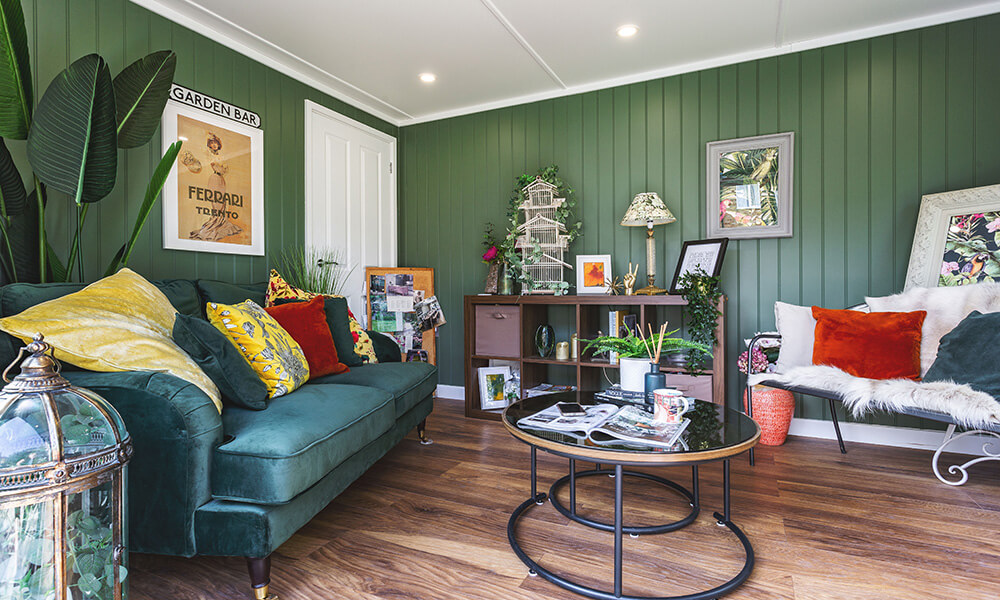 Soft furnishing can also change the feeling of an area and enhance your garden's comfort. — stick to a colour scheme and keep it minimal, or experiment with colour. You could even try matching cushions and seat covers to your plant colours.

For ultimate comfort, purchase an outdoor fireplace so that your family and friends can gather around and chat into the evening without catching a cold.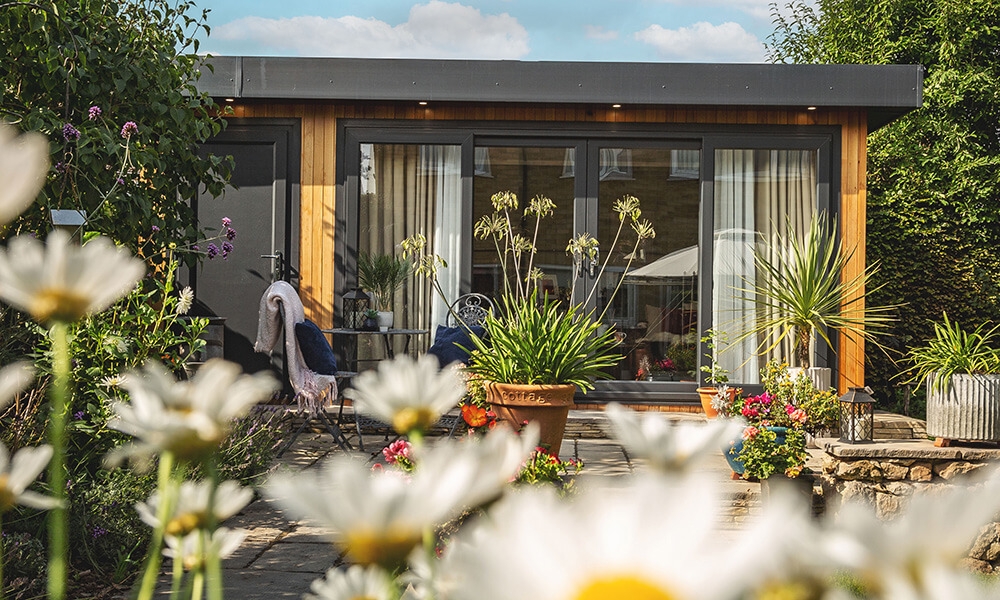 4. Host and Socialise with Friends
Hosting can be a fun idea initially, but it can also be stressful, especially with the changeable British weather!

Having a seated area in your garden is essential when socialising, no matter the size of your garden. To create an inviting seating area, invest in new furniture too, such as egg chairs or a garden sofa set, or save money and upgrade existing furniture.

If you have a large garden and room in your budget — why not invest in a luxurious feature such as a garden room, cabin, or hot tub? These are great ways to transform your existing space into more areas for people to relax, seek shelter, and socialise.

If you enjoy hosting summer parties or BBQs, you could turn a garden room into a garden bar for guests to enjoy and avoid any unexpected rain. This space could also act as a guest room for anyone that lives further away — making them truly feel like they're on holiday!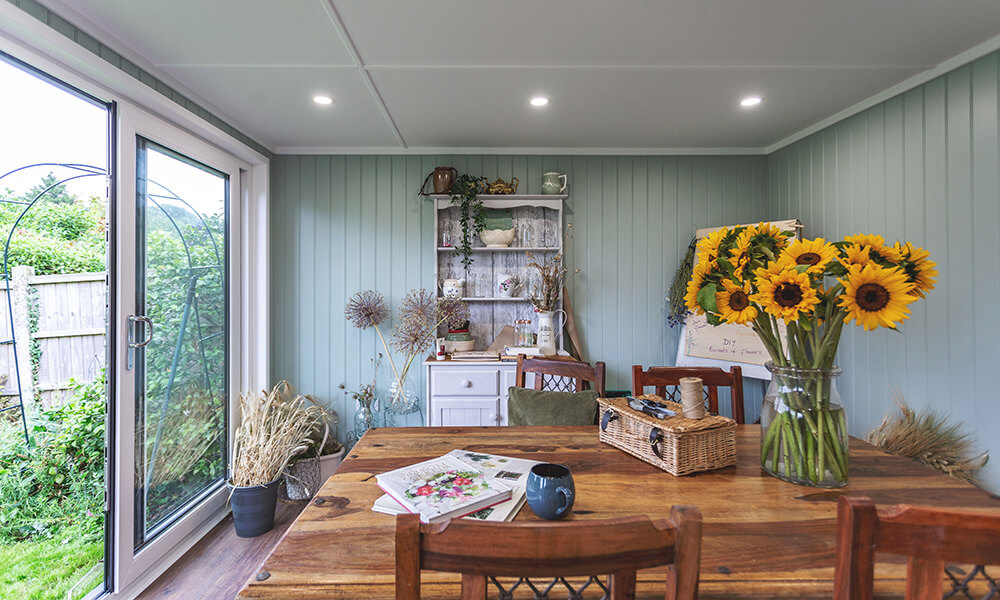 Everybody loves a hot tub as they bring grandeur to any home and provide an alternative way to socialise and unwind. A sheltered hot tub is even better, as you can use it throughout the year — cabins can make an excellent hot tub room for an indulgent experience in your garden.

Victoria Parkinson, Head of Marketing for Hydropool, advised: "Hot tubs are certainly luxury items, but the investment can make such a difference to your home, especially if you love to host and throw parties! There are also more affordable options out there, meaning your garden can feel like a luxury getaway all year round. The UK weather is so unpredictable, regardless of the season, so covering hot tubs is a great way to utilise them all the time, making the most of your investment."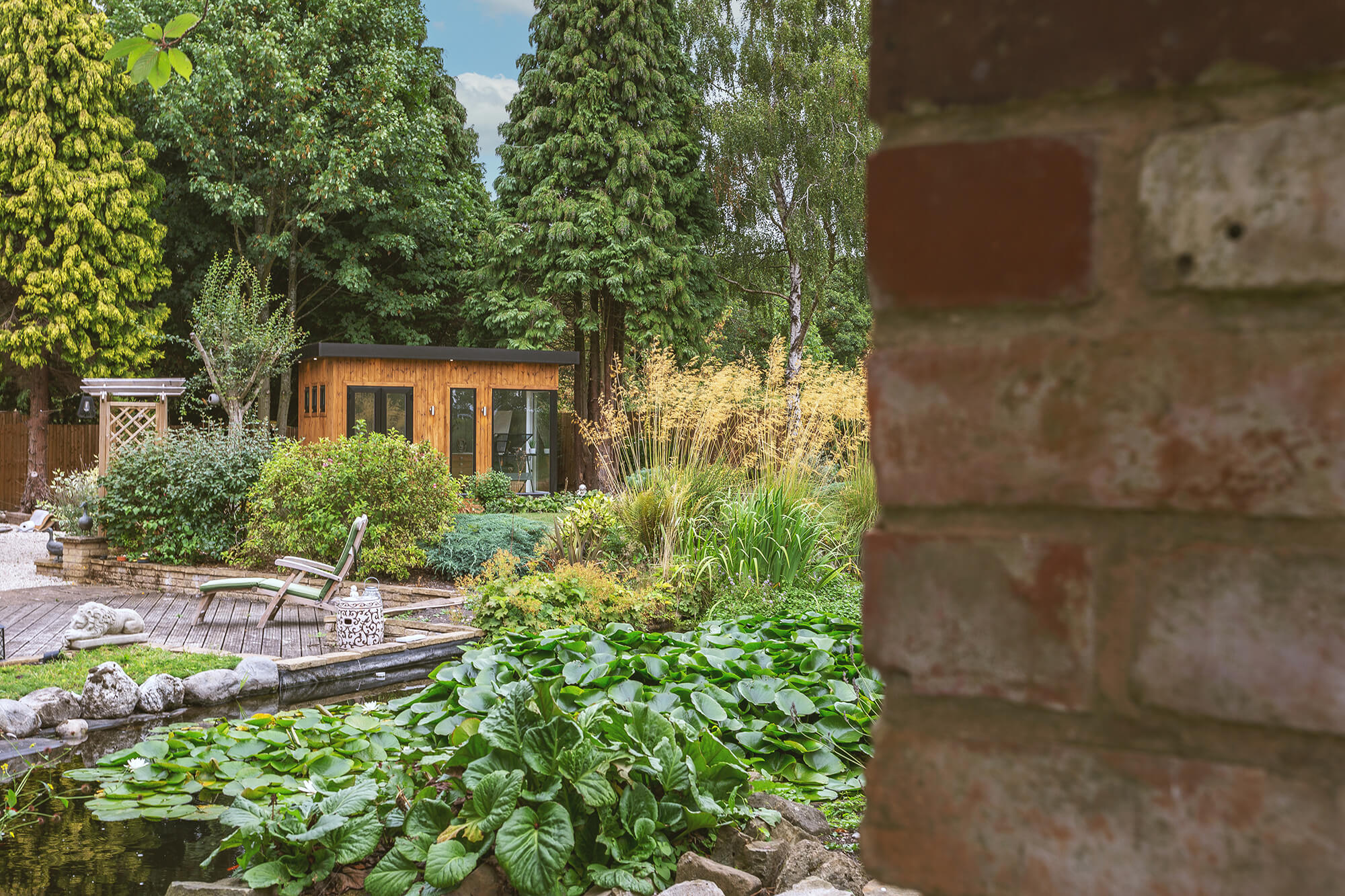 Easy DIY Garden Ideas
Adding a DIY touch to your garden can be a great way to improve its aesthetic without breaking the bank. Below are some clever projects to affordably upgrade your garden:
Recycling planters: Paint and decorate your old planters to add bursts of colour in your garden and brighten your patio space. You could also reuse any pot or container you may have leftover to keep your plants in — get creative and experiment with different heights and textures.
Freshen up your garden furniture: Many people paint indoor furniture to upgrade their home, so why not do the same with outdoor furniture? For an inexpensive way to rework and upgrade your outdoor theme, try using chalk paint on existing outdoor furniture and then paint it a different colour. Choose your favourite colour, match the flowers in your garden, or go darker to make the surrounding plants and blooms stand out! You can also use this tactic to spruce up your fencing, plant pots, and sheds, or even construct a statement wall.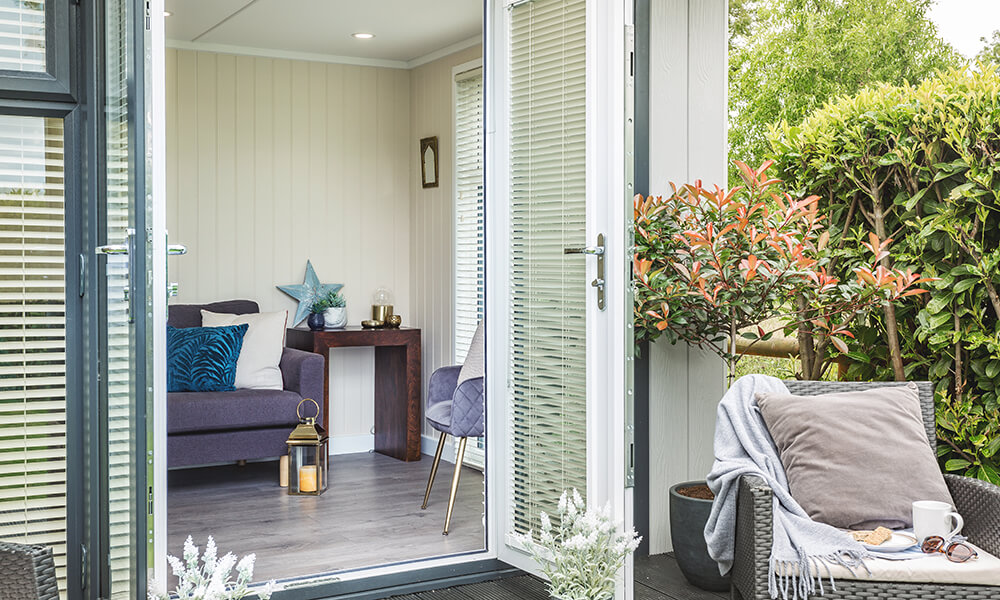 Create a woodland-style path: Another thrifty and unique idea is to build a path using cross sections of logs. Place them in a levelled pathway part of your garden, maybe between some flowerbeds, and arrange them as stepping stones. You could then fill in the gaps with bark chippings or pebbles — whatever works best with your style. A woodland path would be a lovely natural addition to any garden!
Ed Powell commented: "Now that the winds are likely to have died down, it's a great time to give your fence some TLC. Repair any winter damage and apply a fresh coat of paint, stain, or gloss to give your garden some personality."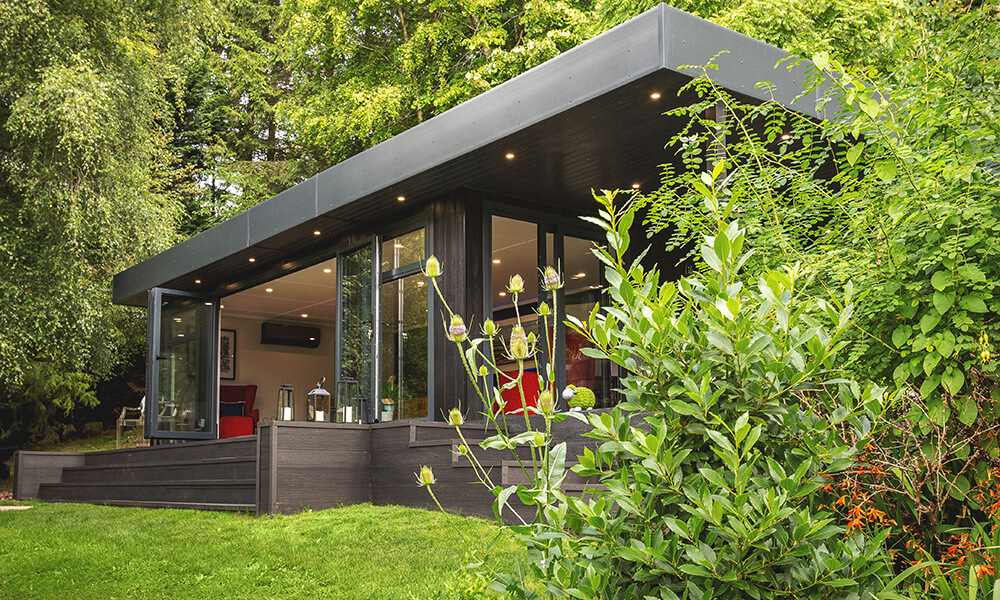 "Getting creative with different colours, styles, and stains will make your outdoor space truly your own."
Getting your garden prepared for the summer months doesn't have to be a difficult task. Taking on one or two of these tips will help to make your outdoor space look fresh and revamped for summer — even just a good clean and tidy will help to make your garden look brand new. Now is the best time to make these upgrades, so don't leave it too late!