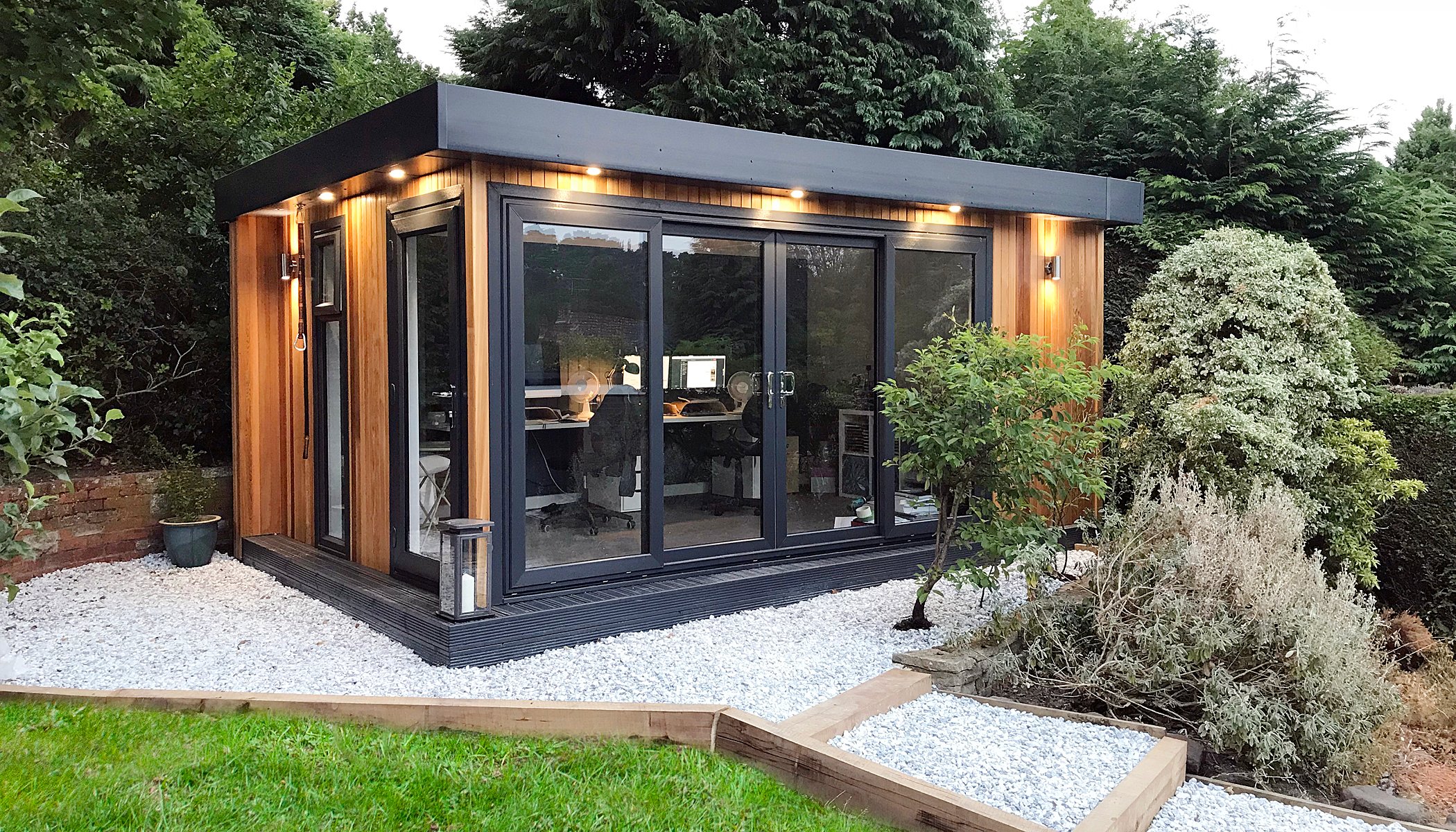 Cabin Master: How WFtG (Work From The Garden) Is The Future of WFH
Almost three quarters of people don't think we'll return to 'work as we know it' & return to the office full-time. Most workers also said that they would prefer to work from home, either full-time or at least some of the time, and according to the latest Office For National Statistics (ONS) data, the proportion of working adults who did any work from home in 2020 increased to 37% on average (from 27% in 2019) with workers living in London the most likely to work from home.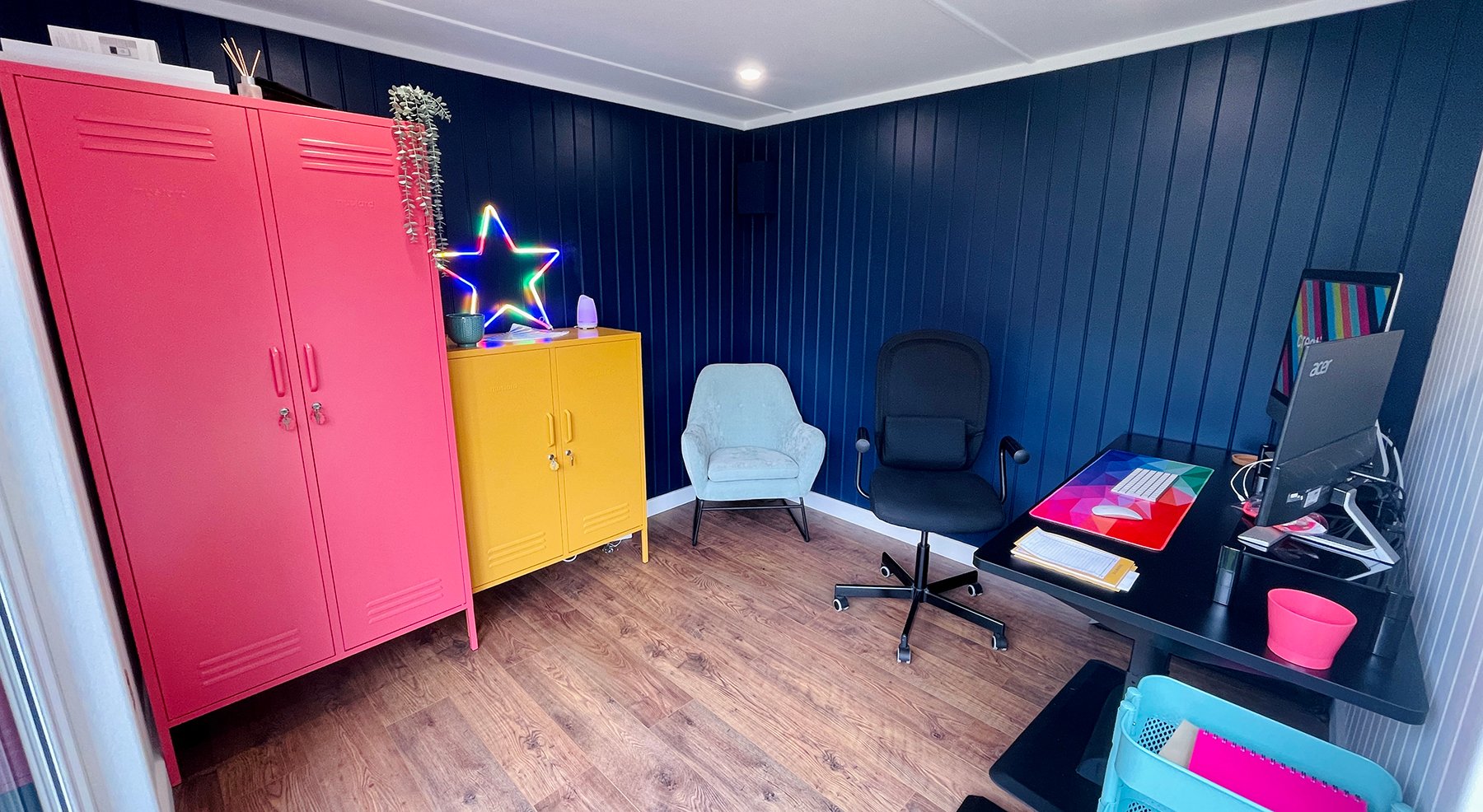 According to the same ONS figures, of working adults currently homeworking, 85% wanted to use a "hybrid" approach of both home and office working in future. Online job adverts including terms related to "homeworking" have increased at a faster rate than total adverts, with homeworking adverts in 2021 three times above their 2020 average.
Almost a quarter (24%) of businesses stated that they intended to use increased homeworking going forward, with the Information and Communication industry recording the highest proportion with almost half (49%) indicating a hybrid future for their workforce.
We're all going to need a permanent space in our homes to work from.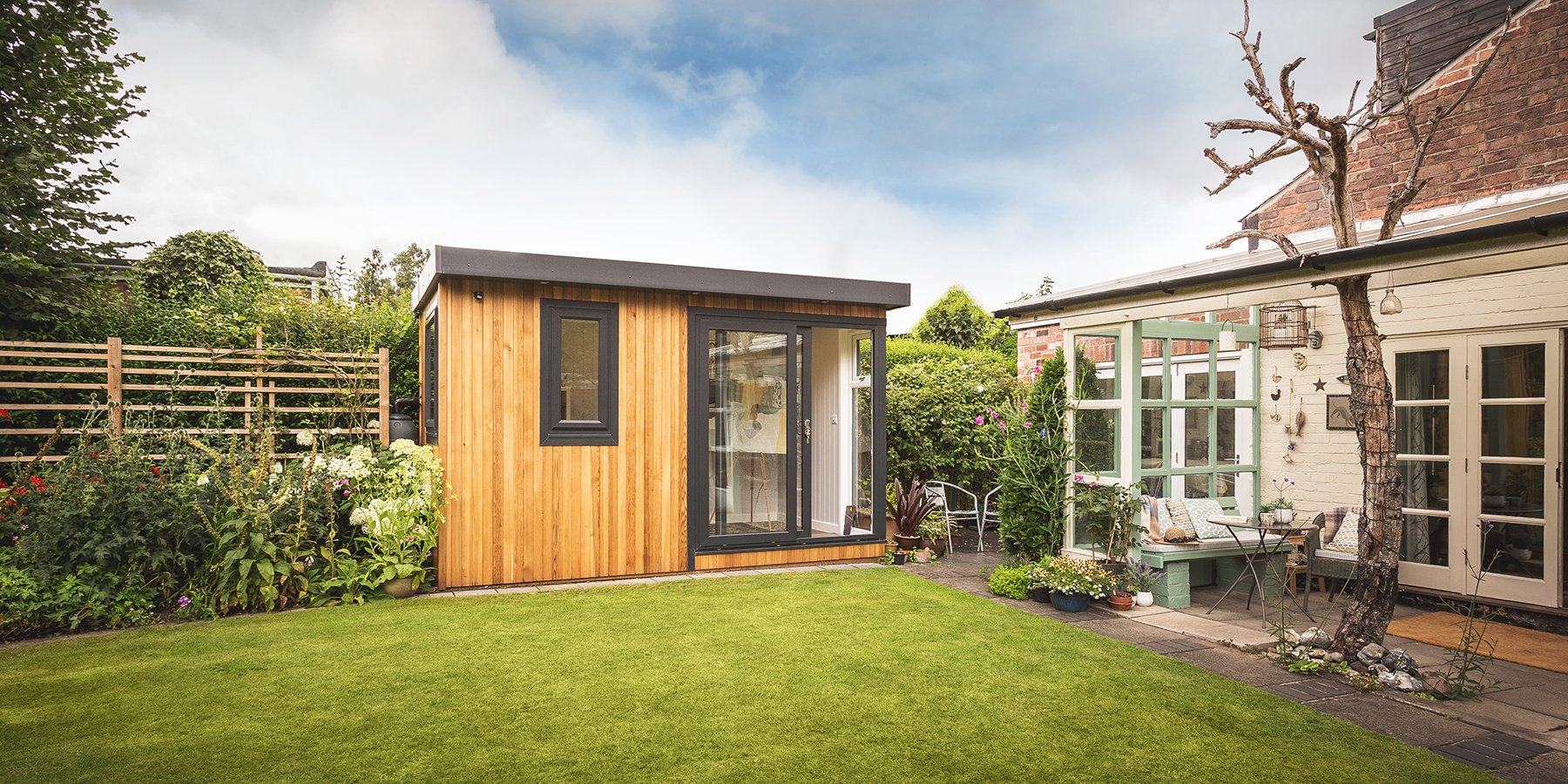 GARAGE CONVERSION OR EXTENSION?
According to RightMove, the word "garage" was the most popular keyword on property searches in the last nine months, providing more evidence of the increasing desire by homeowners to convert a garage into a permanent office, to allow them to work from home. Figures from the RAC Foundation found that almost half of households (47%) did not have access to a garage, so for many, converting the garage into an office is not an option.
Many looked to extend, but escalating material costs and delays in construction attributed to Brexit, and associated labour shortages mean that extending your home could be a much more costly project to undertake - and not a quick fix either.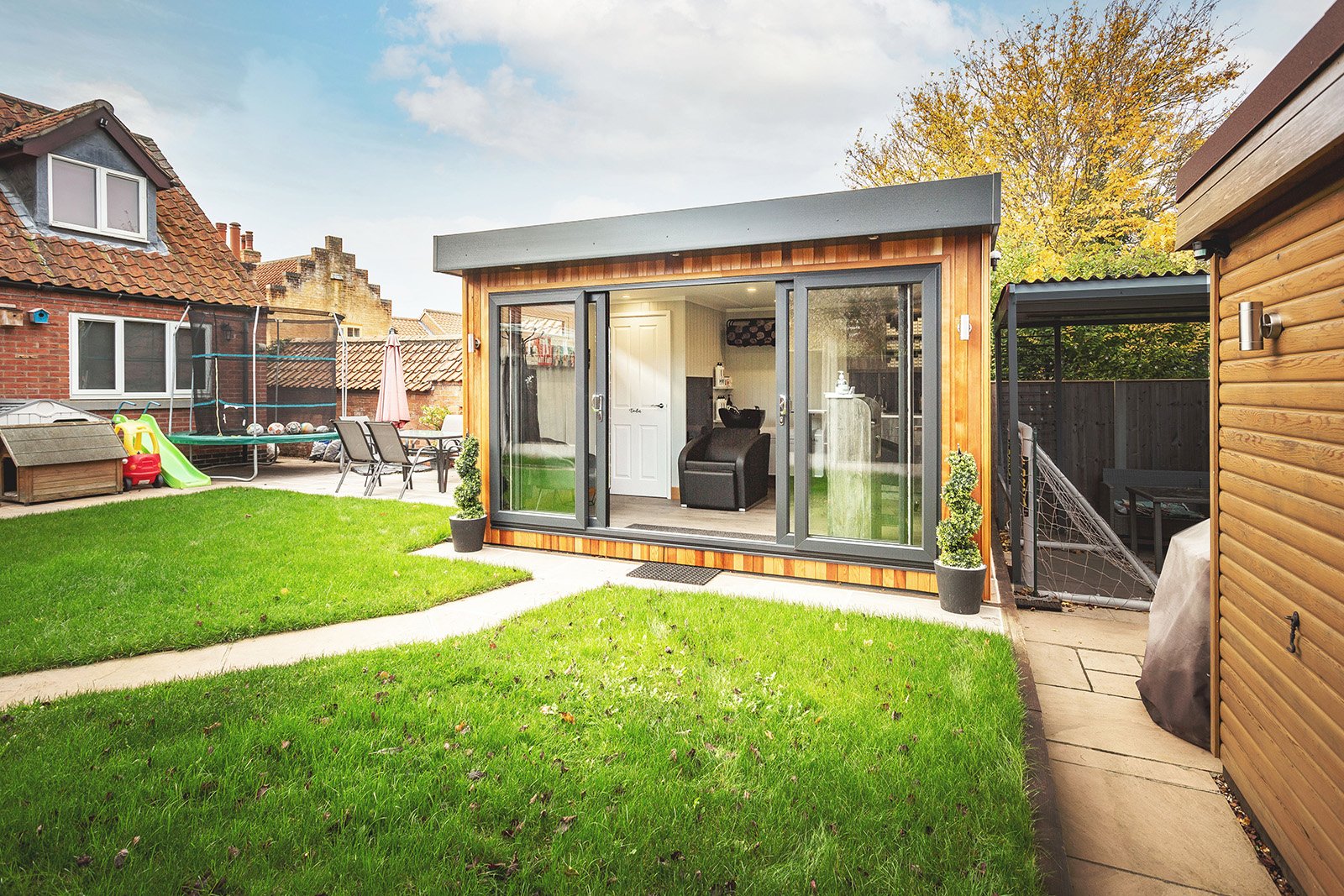 By the summer of 2021, timber cost 80% more than it did in November, steel joists were more expensive because iron ore had soared in price by more than 80%, soft wood had doubled, aluminium was up by about a quarter, copper was up 40% and plastics were up 60%. Even paints were up by about a third.
It's not just higher prices and shortages – delays were growing too. Those cold-rolled steel joists could take nearly five months to arrive, compared with just six weeks previously, according to data compiled by infrastructure consultancy Aecom for Building magazine. MDF wood usually takes a week to arrive; it has been taking six, catastrophic news for Laurence Llewellyn-Bowen and the new season of Changing Rooms, and roof battens, previously held in stock by building merchants were subject to a month-long delay.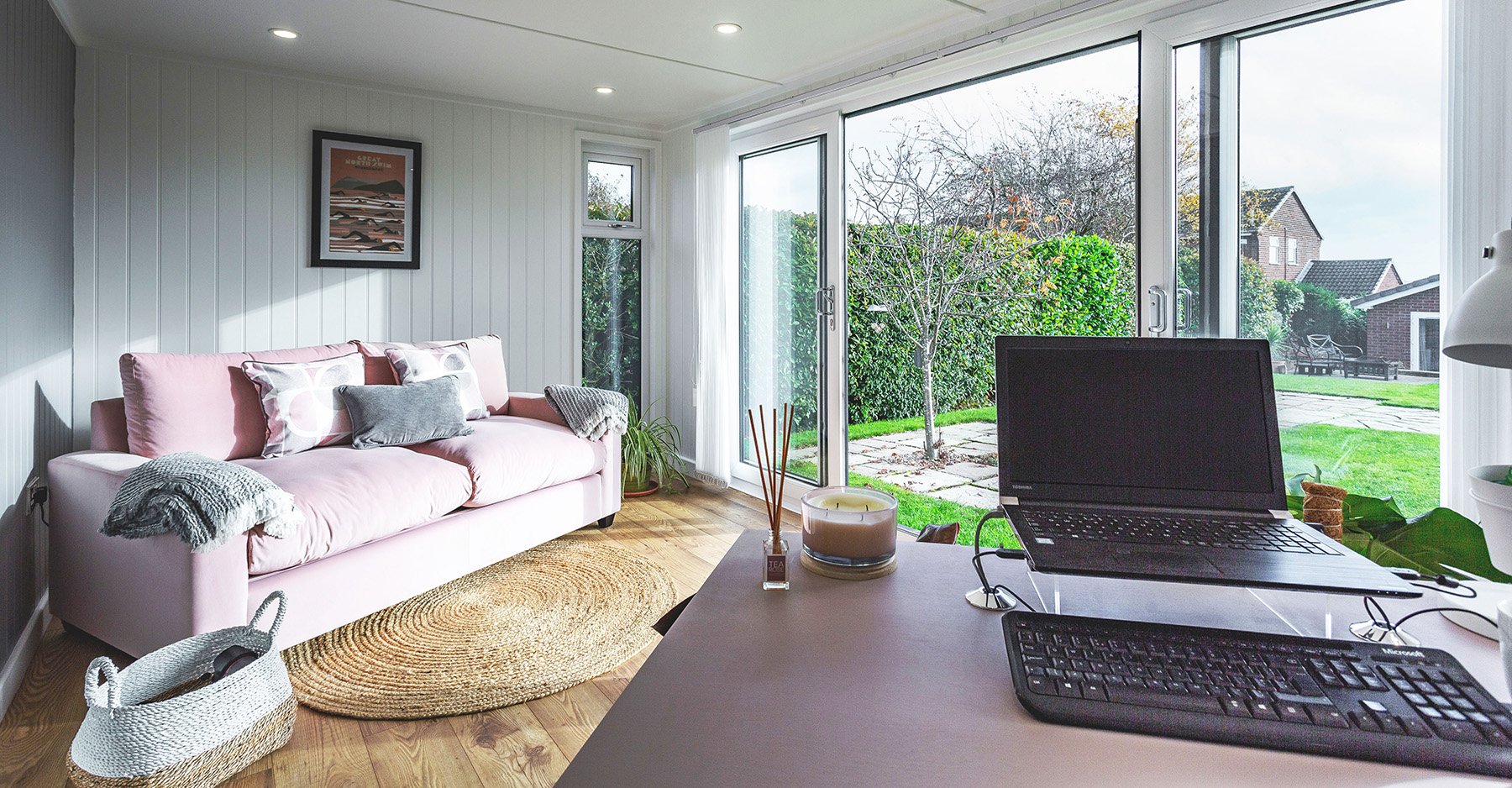 GARDEN ROOM
It's not all doom and gloom for those wanting to work from home though. Many have looked out of the window and reimagined their garden as a potential home for a timber cabin office. Indeed, at Cabin Master, visitors to our show-site just off junction 25 of the M1 are increasingly citing the office as the main reason for purchasing a garden room, eclipsing many of the others from our recent A-Z of potential uses.
The key benefit is that you can leave work behind at the end of the day, something that is harder to do when your home office is also your dining room or kitchen table. Annette's Trustpilot review sums this up, she wrote, "Don't hesitate - just buy one … Our new office means we can now have our dining room back and we can lock the doors to work at the end of a day."
Annette's work had taken over the dining room! Does that sound familiar? Whose work hasn't encroached into the home space recently?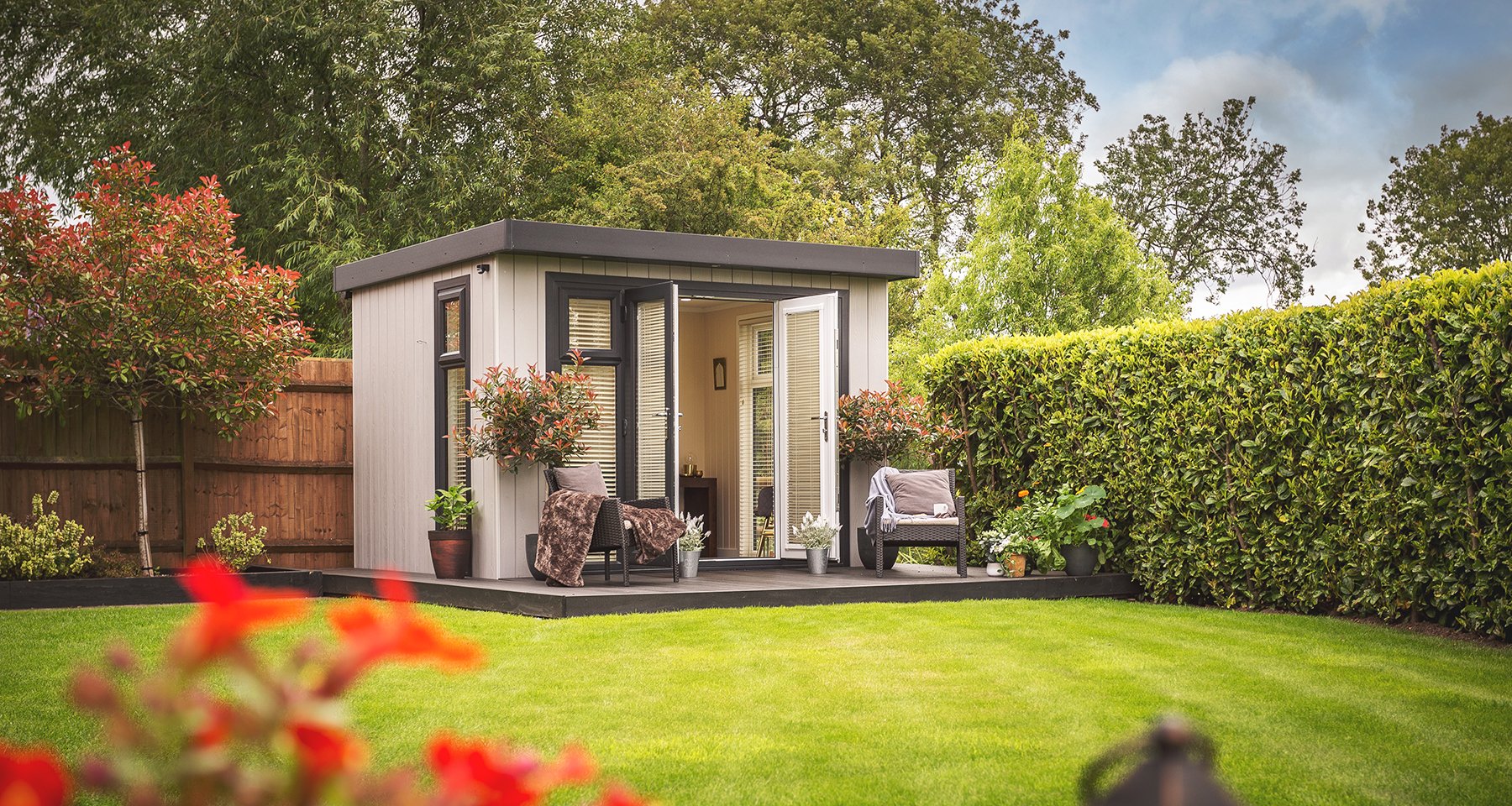 Having a boundary between work and home doesn't just make sense from a point of view of productivity, it's crucial for your mental health too. The human brain isn't meant to feel stressed-out and under pressure all the time, but without demarcation, for many, that's what WFH can feel like. When work is staring at you while you make the kids' tea or settle down with a box set you don't ever really switch off, one friend said it was like having a really demanding house guest in your face 24-7.
With a garden room office pod, you can turn the key and walk away, leaving work on a Friday and switching off for the whole weekend like you did in the days of the traditional office.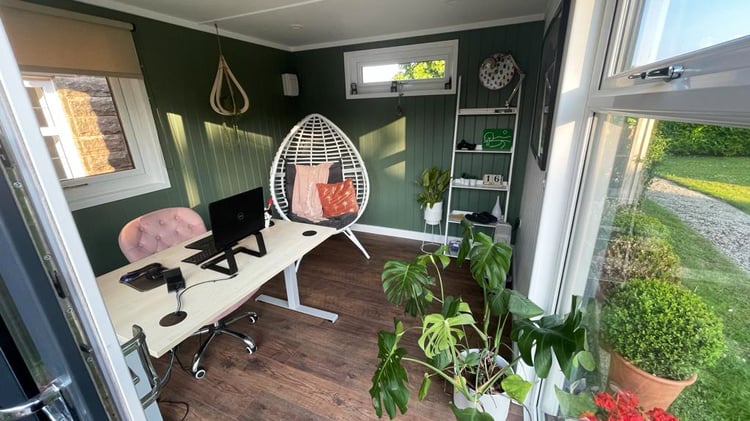 DESIGN LED – BY YOU
At Cabin Master, we design and manufacture your garden room to suit you, our completely free design service ensures this, you'll work with our design team to get a CAD drawing of your garden building. Our free site visit and bespoke design service, guarantees that you'll get a building that's exactly the right fit for your garden.
Once the design is signed off, your garden office pod will be made at our custom-built factory in Derbyshire and our expert team of fitters will travel UK-wide to make sure your building is professionally installed to the highest standard.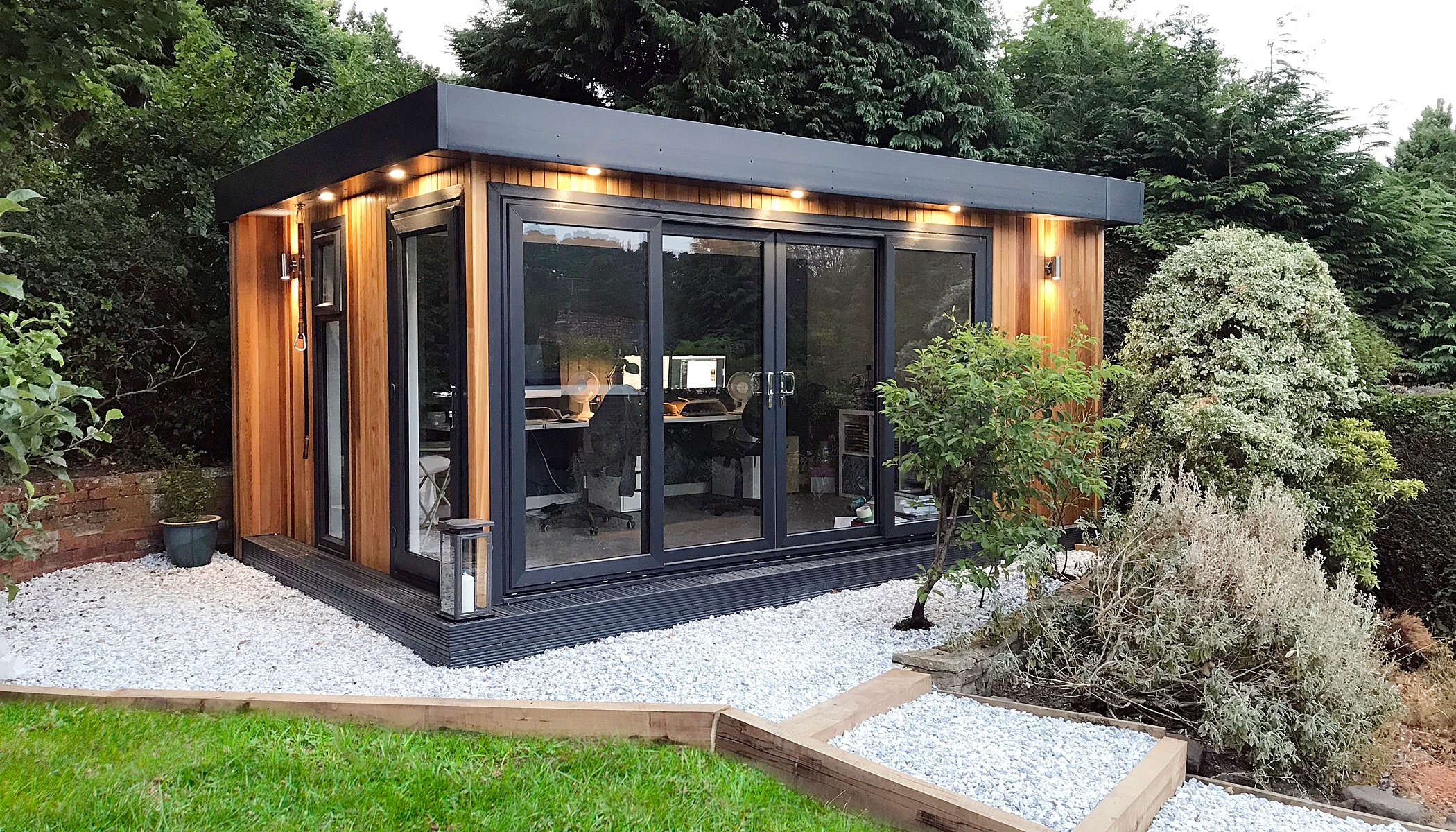 At Cabin Master we design, manufacture and install all our own buildings on your ideal concept, ensuring you are 100% happy with your garden office pod from design to installation. You won't end up with a pre-designed, mass produced and shipped in bulk building, your office can be as unique as you. There's no ill-fitting pre-fab panels like on many DIY builds, in fact thanks to our fitters, there's no fitting for you to do at all – just make the occasional brew and sit back and watch your garden office come to life.
Many garden rooms on the market are just embellished sheds, the same shiplap tongue and groove timber walls, often no thicker than 12mm. Cabin Master walls are almost four times this thickness, fully insulated and with options like air conditioning, heating, choice of cladding, variety of windows and bi-fold double glazed doors, it's not just an office - more of an extension to your home and your living space.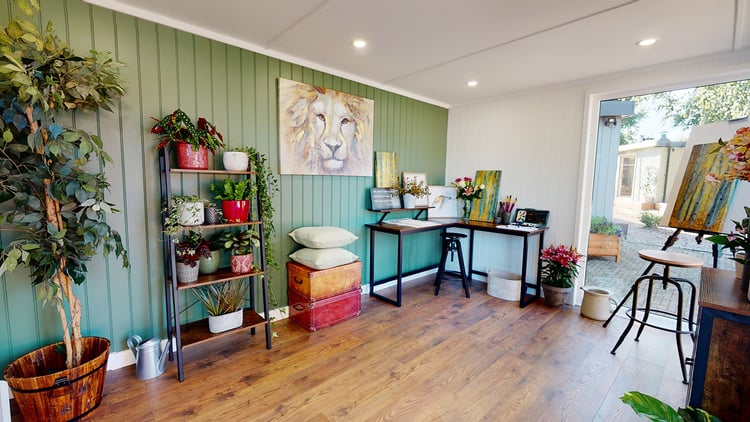 CONCLUSION
You may buy a garden office pod because you want a log cabin for an office, but you'll find that a Cabin Master building soon takes on a life of its own! Once we hand you the keys it becomes a part of your family and the uses that you will find for it will stretch far beyond your original design.
While a Cabin Master office works hard 9-5, owners also tell us that their garden office doubles up as a place to escape to, or as a weekend man cave, or Friday night Prosecco bar, or a teenage den – so that you can have the house to yourself once in a while.
Having a space that you design to suit your exact needs makes sense given the hybrid future of work. When the designers of actual offices imagined the most productive working environment, few would have had a kitchen table at each workstation, nor would they have considered shiplap tongue and groove timber walls. If a job's worth doing it's worth doing well, the old saying goes and that starts with your working environment. You're worth the investment!
Visit Cabin Master's amazing show site in Nottingham with over 25 dressed garden buildings on display, open to view 7 days a week, just 5 minutes from J25 of the M1, call us on 0115 932 8888 to arrange a site survey a quote.
Sources:
Most workers do not expect full-time office return, survey says - BBC News
Business and individual attitudes towards the future of homeworking, UK - Office for National Statistics (ons.gov.uk)
How Covid has changed where we want to live - BBC News
BBC NEWS | Politics | MPs 'astonished' at empty garages
Building crisis looms as dwindling supplies bring sites grinding to a halt | Construction industry | The Guardian