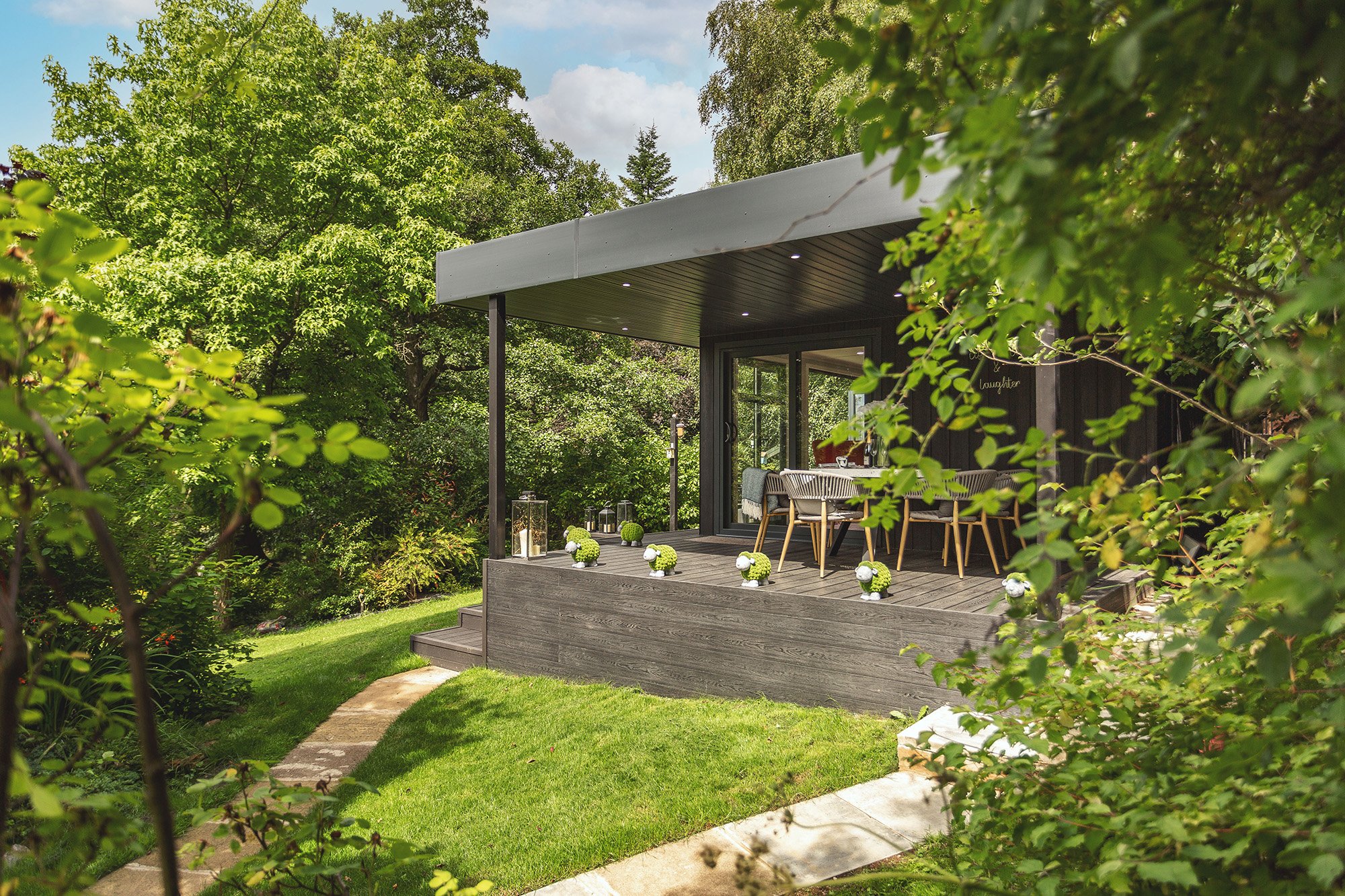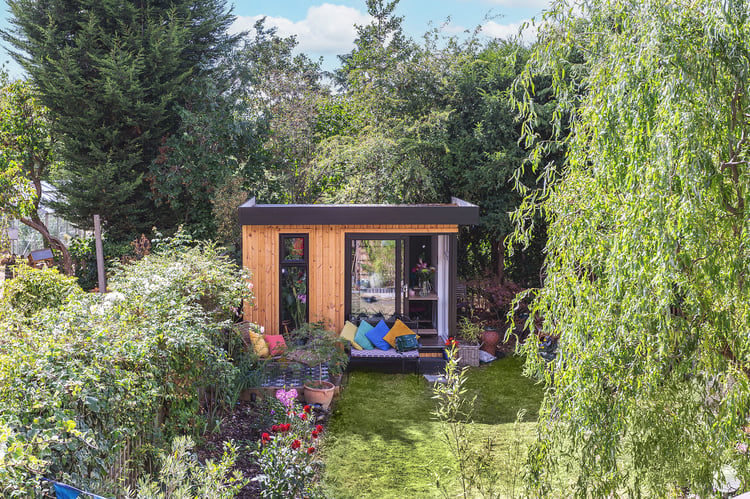 Before we go on to explain what exactly a Garden Room is, perhaps it's easier to dismiss what it definitely isn't. And that is a summer house, log cabin or grown up's Wendy house. No, it's far more sophisticated, upmarket and bespoke than all three. In fact, many homeowners regard their Garden Room as a much-loved extension of their home; albeit one that is separate in that it isn't connected to the main building with a corridor or adjoining door.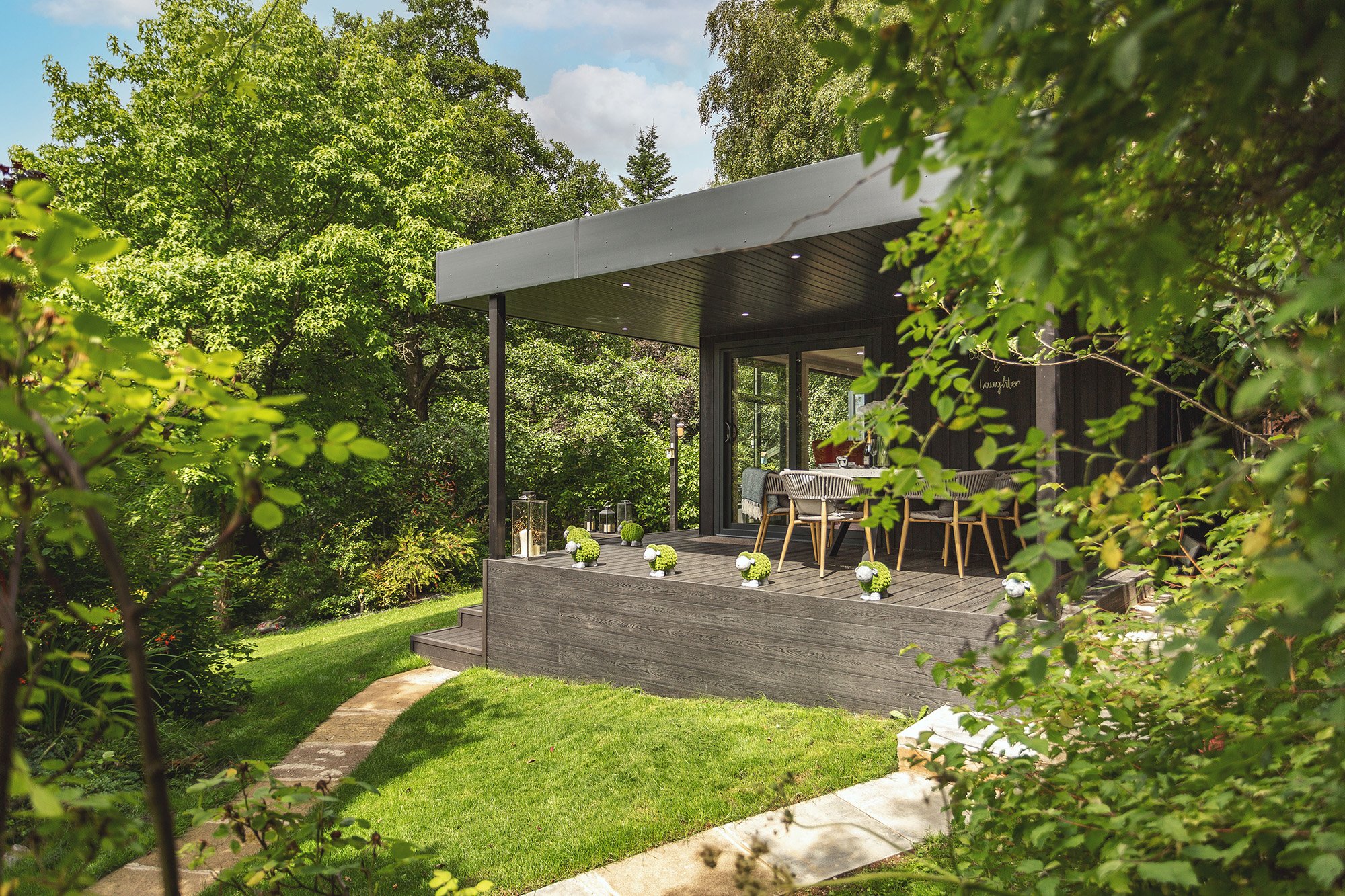 Nor does a garden room pod require planning permission in most cases (as an extension definitely would) and it's a lot less disruptive and less expensive way of adding space than building a whole new room onto the side of your home.
If done correctly and by a reputable firm, such as ourselves, you can also expect your garden room to be produced using quality timber and other quality materials. Its design will be augmented using CAD software and sometimes an architect is involved in its bespoke planning.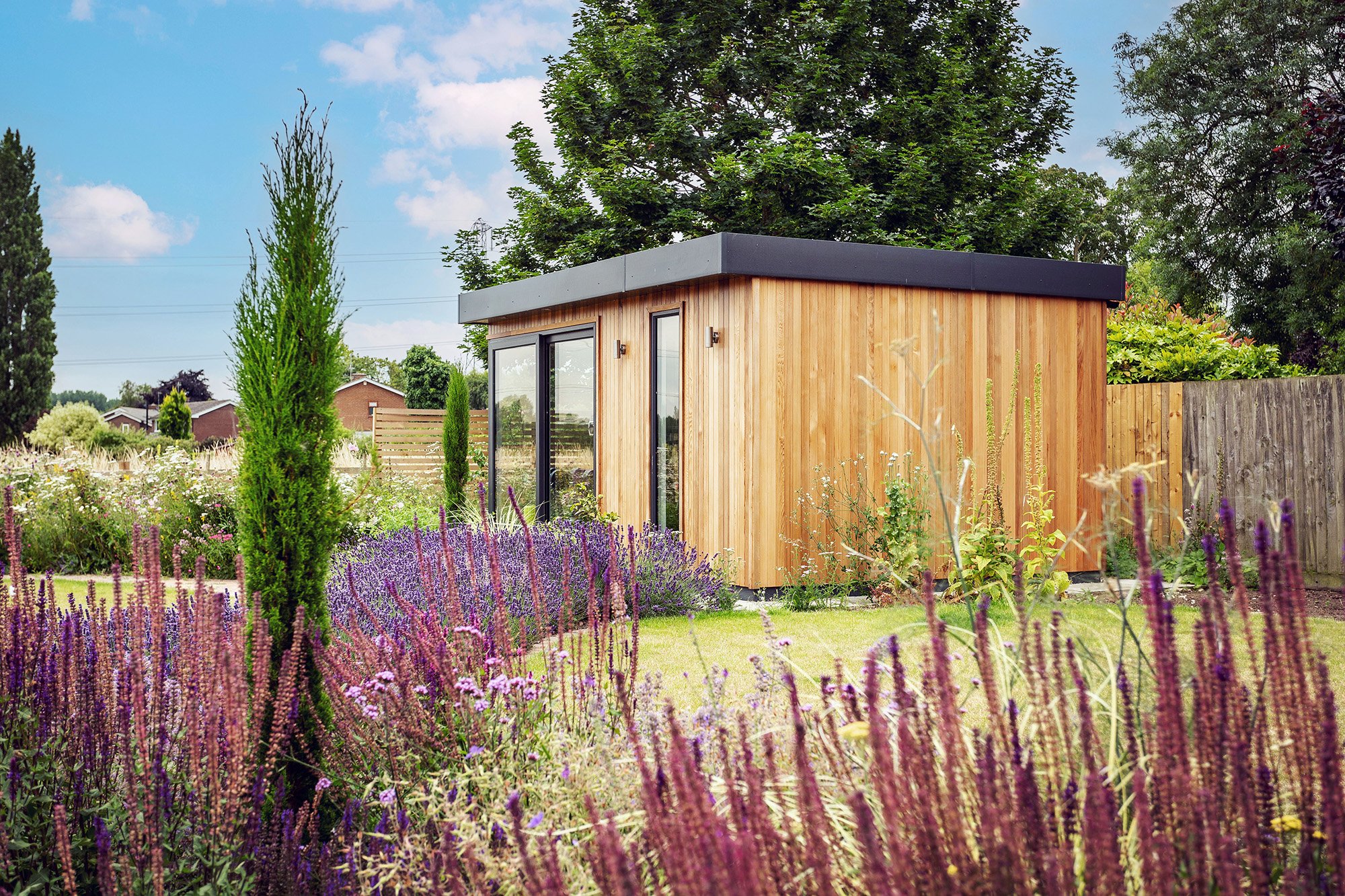 Garden Rooms As Spas & Man Caves
From our own experience here at Cabin Master we've found that many of our clients like to use their garden room to house their hot tub and bathing accessories. Another popular use is as a man (or woman) cave, garden office, craft room or just a general place away from the noise and excitement of the main house where parents can simply read or listen to music and chill. In other words, a garden room can be whatever you want it to be.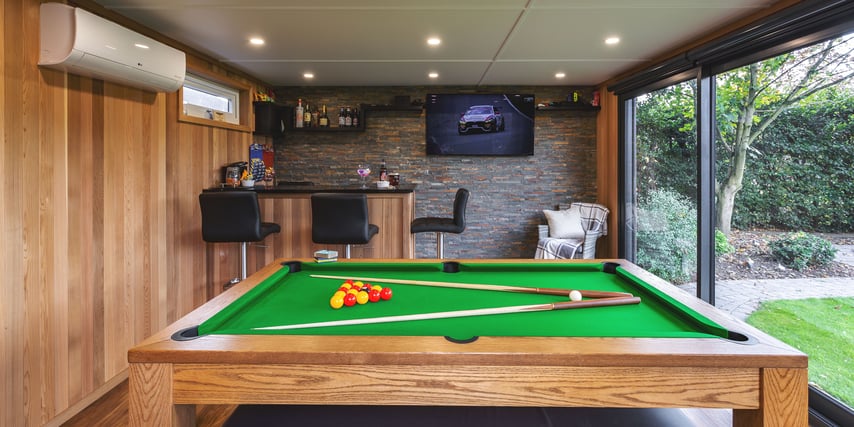 Making Use Of Redundant Garden Space
One big plus about a garden room is that it allows you, the homeowner, to take advantage of that large patch of grass and path you have out the back. Admittedly this does get used during the Summer months but come the rest of the year, it's a large piece of land that effectively does nothing. And, space being such a premium in larger cities these days, it seems such a shame to just let it sit there doing nothing.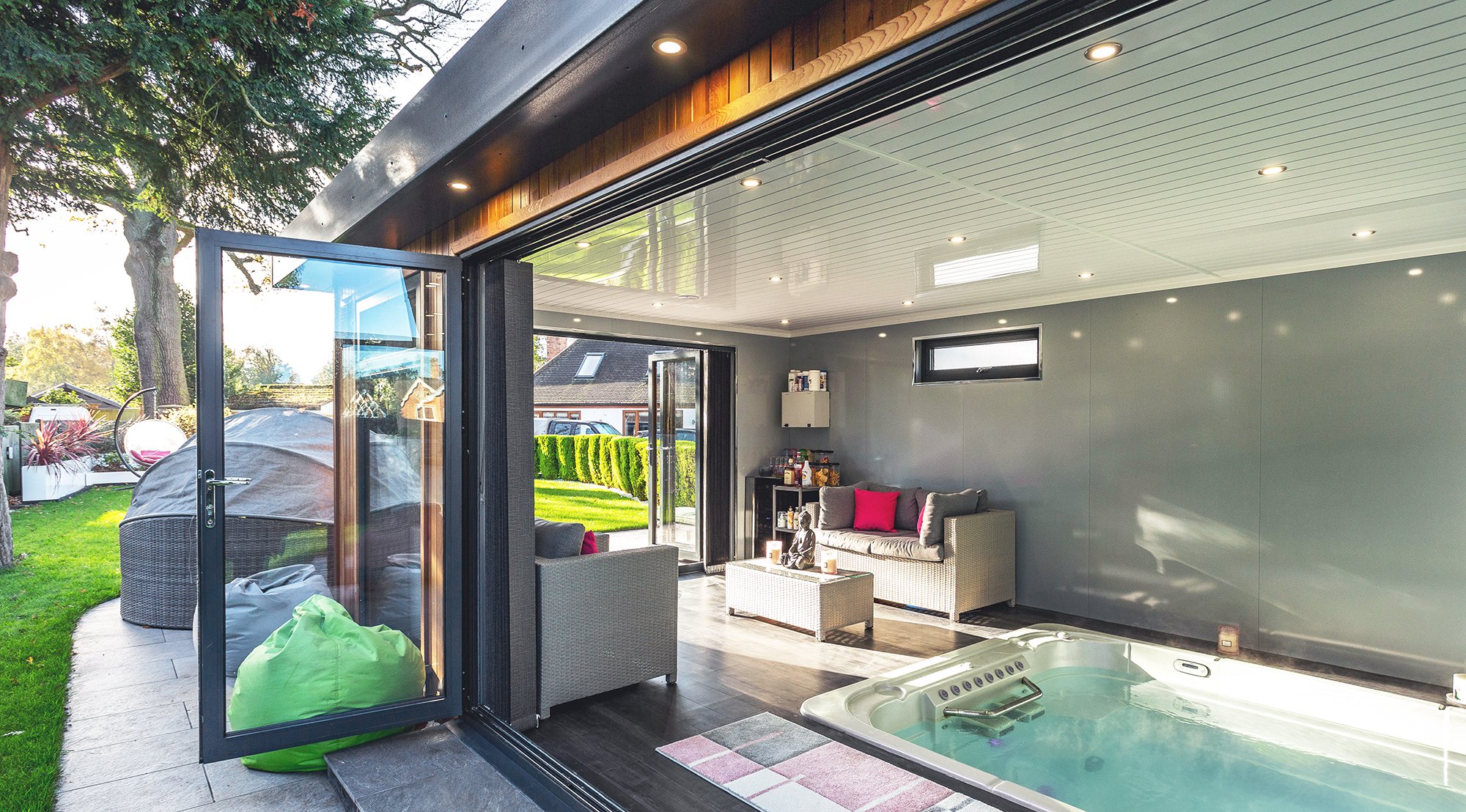 Increasing The Value Of Your Property With A Garden Room
None of our clients ask us to build them a garden room with the sole reason being to increase the value of their property. No, most of them want to use it for a specific reason and look forward to putting it to use. However, there is no denying that having a garden room included in the sale of your main property can add a significant amount to the asking price (says property expert Sarah Beeney – who calculates it's the equivalent of having a new kitchen built). Then there is the fact that a garden room does have an element of glamour and could be the deciding point whether it's your property or your neighbour's that the buyers settle on.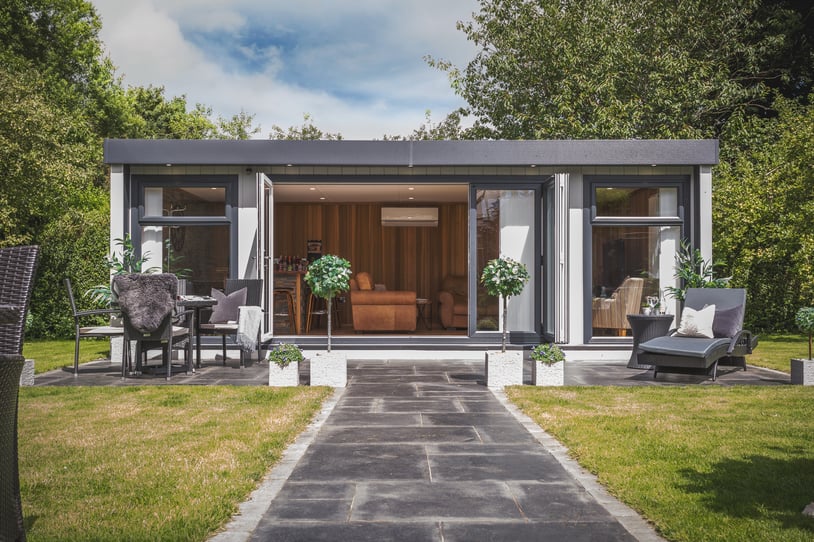 How To Get A Quality Garden Room
If you and your growing family feel you need extra space, or if you're a parent who finds her or himself desperate to escape from the teenager madness of your current household, then a garden pod could be exactly what you're looking for. Here at Cabin Master we can come to your home and have a chat with you about your preferred 'sanctuary.' That will also give us the opportunity to take a look at your garden and provide workable suggestions as to the type of building and size that would suit you best.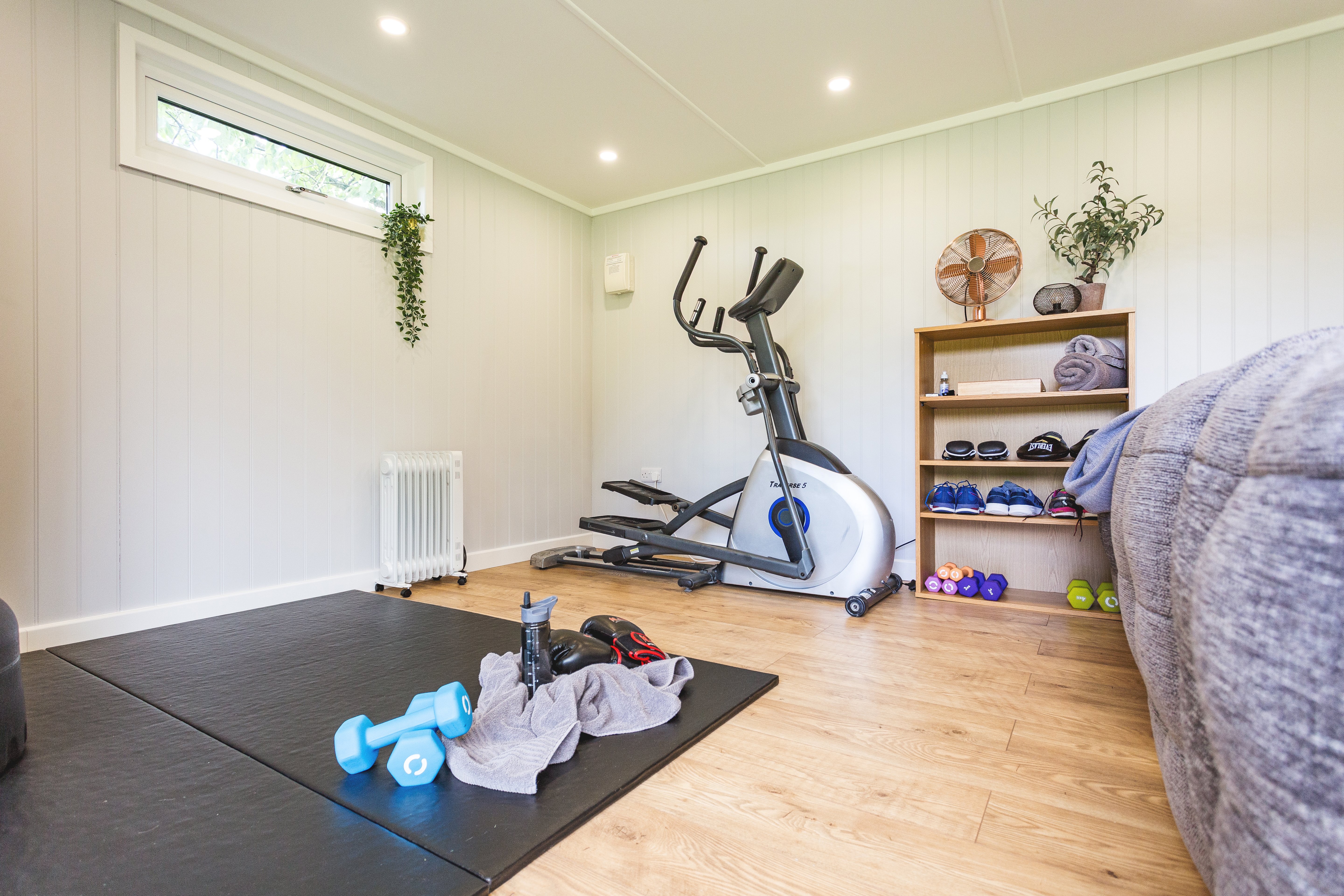 A FREE Guide To Garden Rooms
We can be contacted on at our office on 0115 932 8888. You can also write to us via our website at www.cabinmaster.co.uk. In the meantime if, in planning your Garden Room excitement has definitely gotten the better of you, then you'll love flicking through the pages of our downloadable and free guide; Our Ultimate Guide to Garden Rooms, which you can get right here. Happy reading!