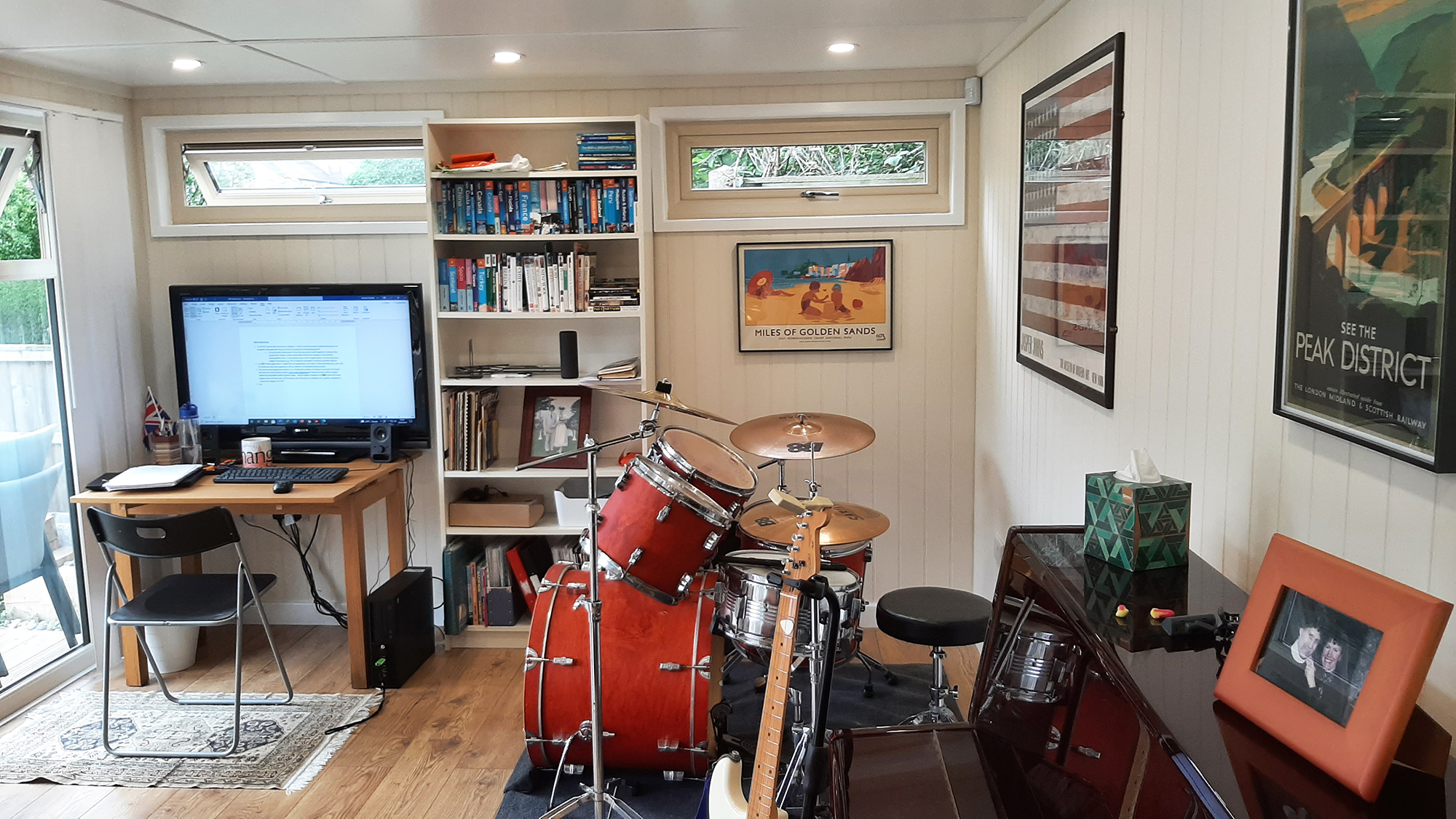 How To Create Your Own Music Studio Garden Room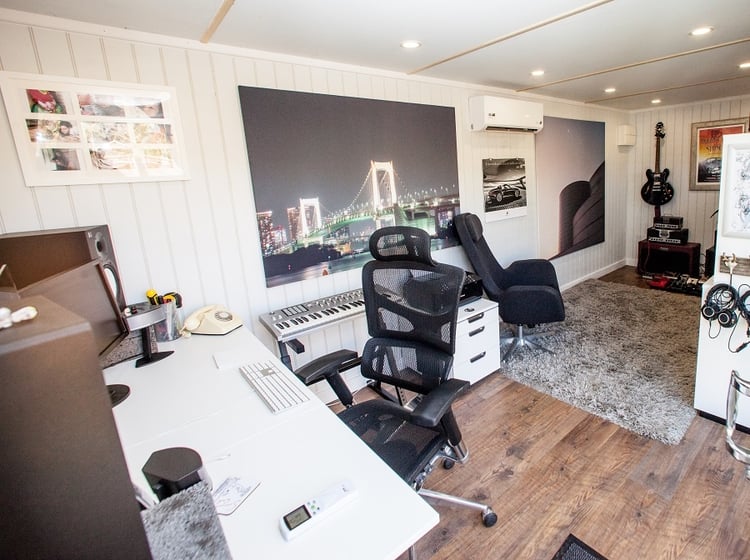 You don't have to be a budding musician or aspiring record producer to want your own secluded little space where you can strum your guitar, bang your drum or spin records to your heart's content – without any moaning about 'that awful din' from the rest of the family.
It's fine to just enjoy listening to or making music for its own sake. If that's you, then why not consider creating a garden music studio in your own back garden? It's what many have done before you, and are still doing. Certainly, having somewhere away from the house where one partner in a relationship can indulge in their music hobby alone has probably helped quite a few relationships...
Soundproofing Is Essential For A Garden Music Studio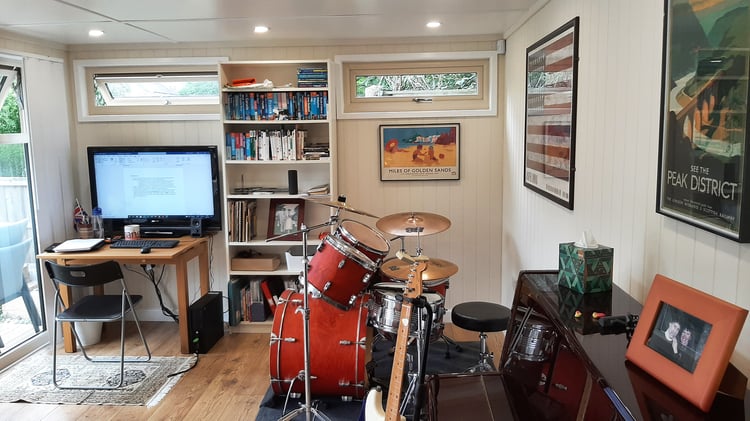 There's really not any point in getting a dedicated garden music studio unless you have inbuilt sound proofing. That way, everyone's happy – you don't have to worry about disturbing the neighbours or your family and they, in turn, don't have to listen to you practising or hear your questionable music choices. Another benefit of soundproofing is that you won't hear anything from outside either; a great benefit if you happen to live by a railway line or busy main road.
Our Structural Insulated Panels are excellent at providing sound proofing and, at the same time, ensuring you'll benefit from great acoustics in your music room. Then again, it's also possible to add sound proofing panels onto the garden music studio if you feel that would improve matters further.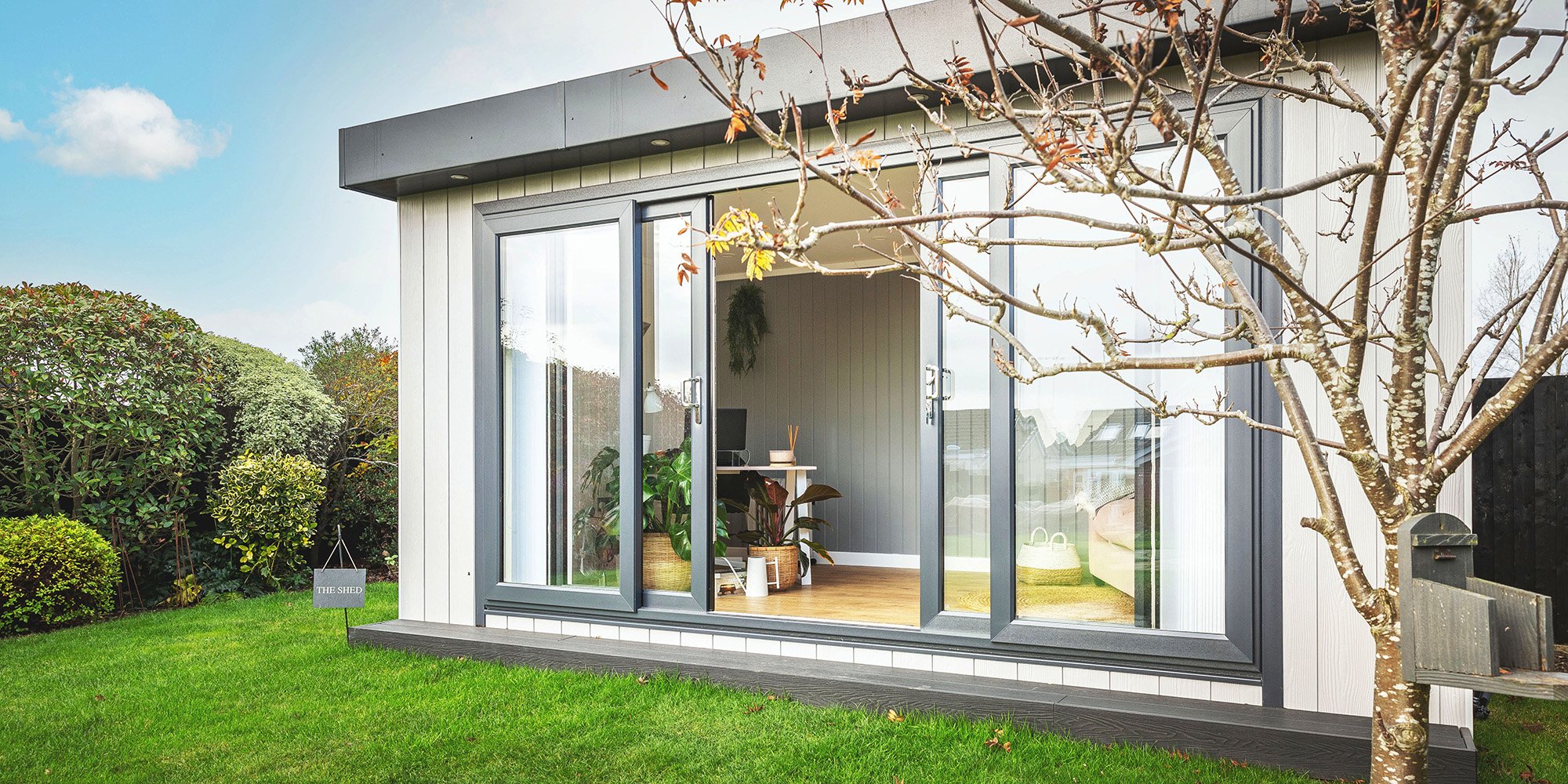 But it's not just the walls that can be sound proofed. It's also possible to have your windows re-glazed with special acoustic glazing or you could have customised sound-proof shutters fitted. Having said that, it's worth acknowledging that glass doesn't lend itself as well to sound proofing as walls do.
Another area to look at when it comes to sound proofing your garden music room is the floor, which is why underlay and thick carpeting can be a 'must have' here. A double benefit is that it will make your garden den super-warm in winter.
Plants. As well as making the area more attractive, plants can actually help with sound-proofing too. It's an idea to surround the garden music room with small trees or climbing plants but better still, if you have a flat roof then you could always create a living roof; it's environmentally-friendly in the sense it's natural insulation, it's pretty to look at, and it keeps noise from seeping out of the roof.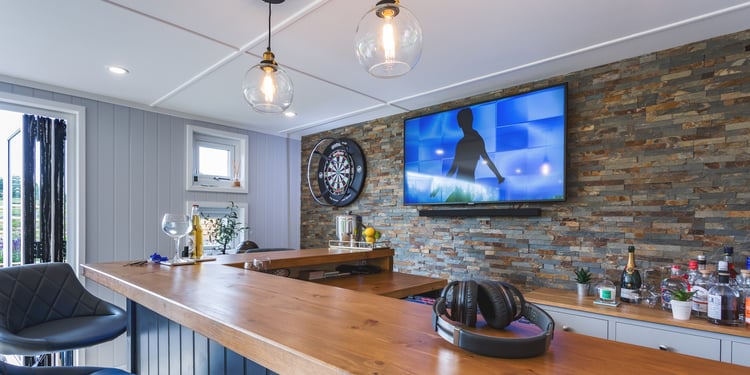 Security. Of course, having a lot of expensive dubbing and recording equipment or musical instruments in your garden music studio can prove irresistible to burglars, which is why we would always recommend a burglar alarm and mortar locks. CCTV can also be fitted.
In the meantime, in order to inspire you further, you can download a copy of our free e-book The Ultimate Guide to Garden Rooms. You can also find further detailed information on garden rooms, pricing structures and read some of the genuine testimonials on our main website at www.cabinmaster.co.uk.