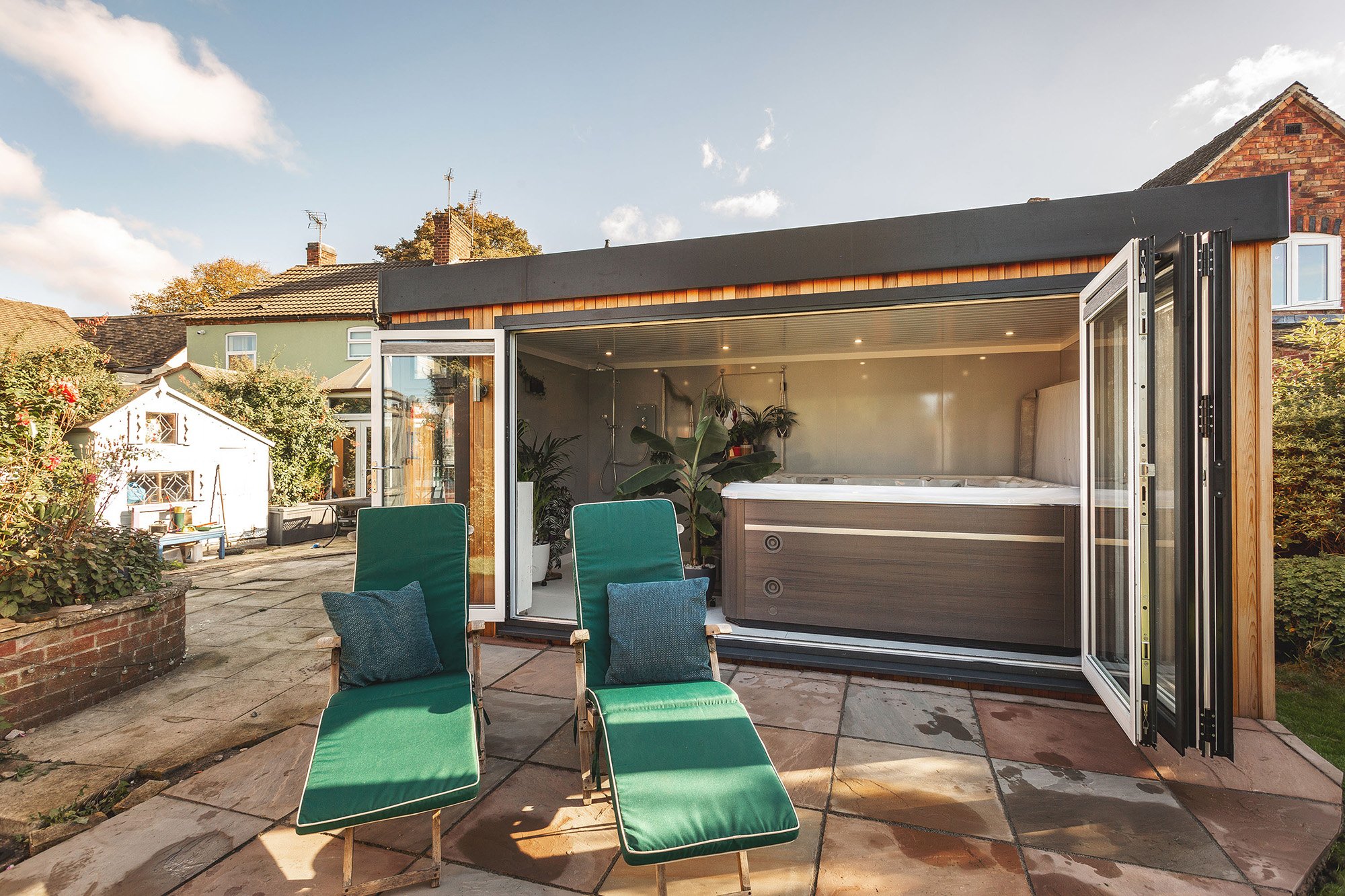 What Is The Cost Of A Hot Tub Garden Room?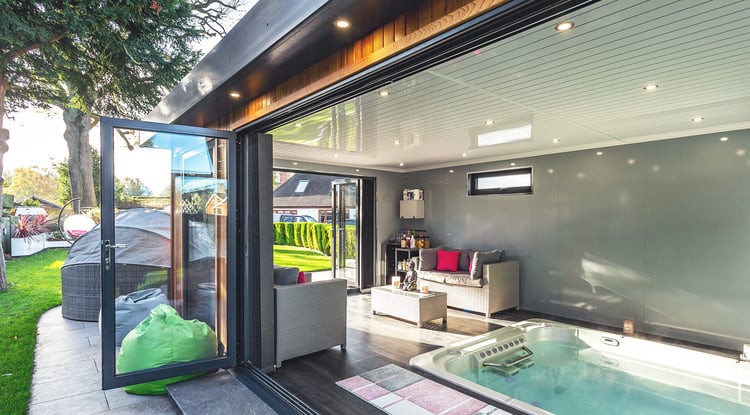 Nothing beats the luxury of having a hot tub in your garden, but let's face it, we don't live in California. It isn't practical to have an open-air tub in the UK if you plan on using it for more than a couple of days a year – so how much does a hot tub garden room cost? These offer the benefits of a garden-based jacuzzi with shelter from the elements, allowing you to use your tub all year round.
Cost is an open-ended question. At Cabin Master we specialise in bespoke garden rooms that fit the shape of your garden, the size of your property and your lifestyle requirements, so quotes can vary considerably. These are the cost factors you need to consider: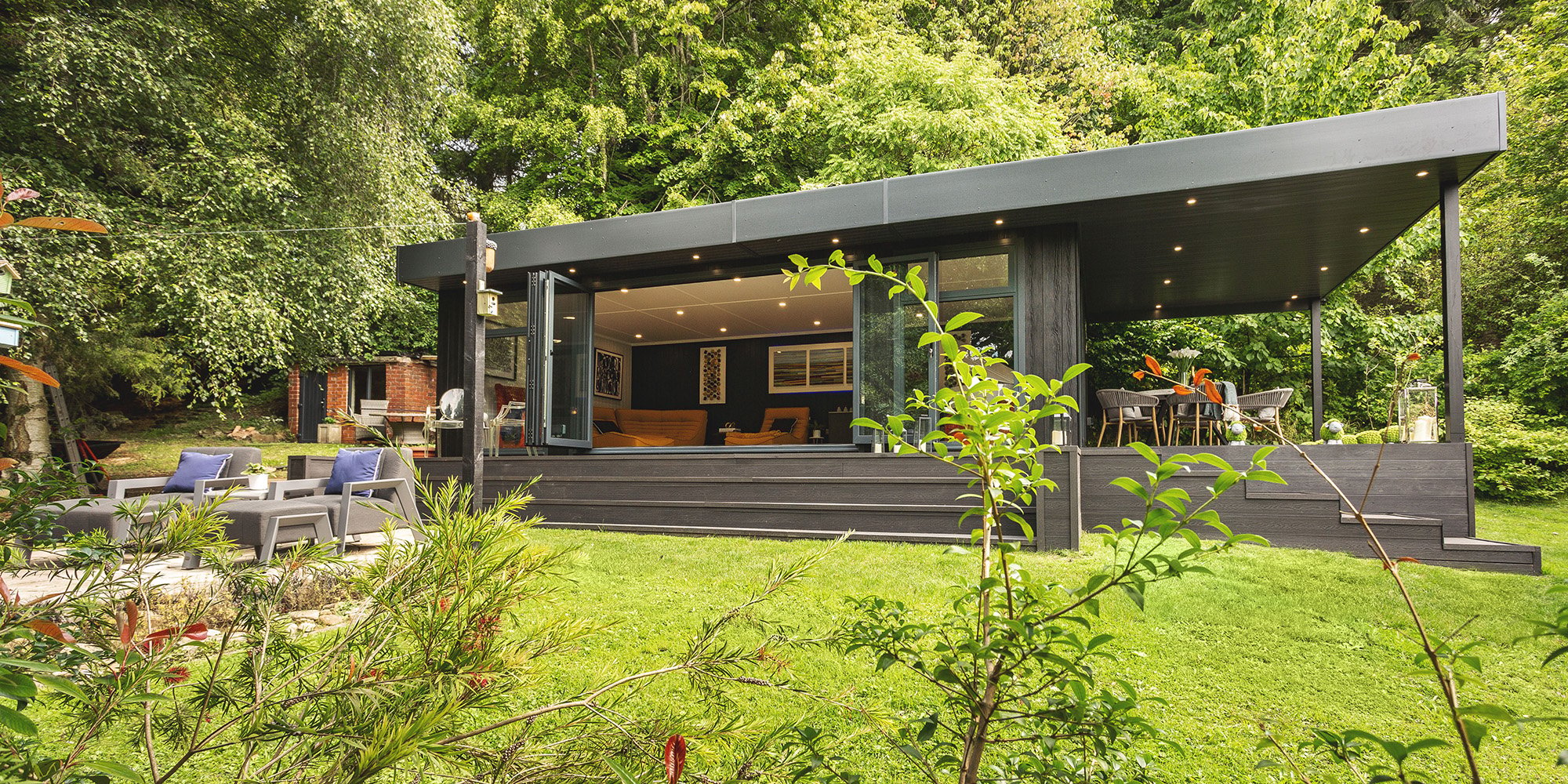 The Garden Room Itself
A basic garden room for a Hot Tub will start at around £18,000. It all depends on the space you need. For instance, do you solely want the garden room for the hot tub or did you want to incorporate other elements, such as a home gym, garden storage space or barbecue room? You can be guided by both your imagination and budget here.
We have built some lovely little garden rooms that are essentially timber garden rooms enclosing a hot tub. On the other end of the scale we have designed extensive corner garden rooms that incorporate a hot tub alongside a garden office, with an extended base that doubles as a wooden decking and seating area.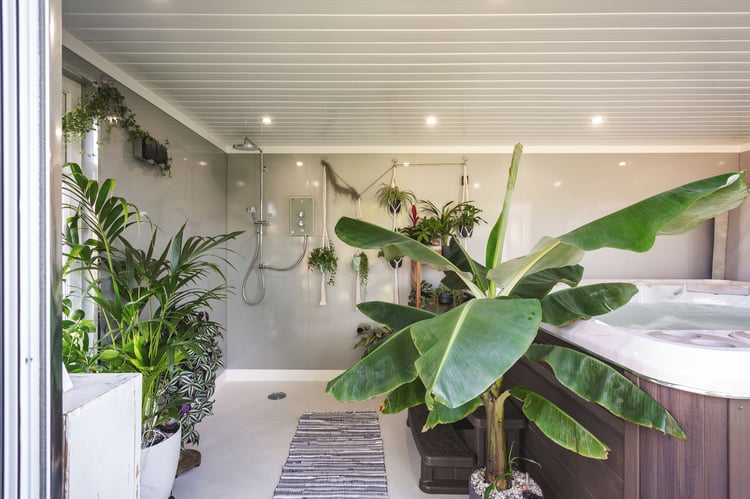 Construction & Base
It won't be difficult to find garden rooms being sold for a lot less. You can pick up a cheap one for anything from £1,500-£5,000. However, these have the disadvantage of not being designed for your garden – gardens never come in standard sizes. They are also not designed to accommodate hot tubs, which require ventilation, drainage etc, and they'd more than likely be 'single skin', meaning they aren't insulated and are essentially bare wood inside and don't have the advantage of specialist waterproof interior cladding to protect the wood from steam, condensation & chlorine.
Finally, these prices never include construction costs and the base. Every garden room needs a solid base for it to come together properly, and a construction team who know what they're doing. For a hot tub garden room, construction will need to factor in plumbing, heating, drainage and insulation. It is better to get a specialist with experience of garden rooms to carry this out, as they will have more specific knowledge than a general contractor. Seek out quotes from companies such as Cabin Master, who include construction and base as part of the overall cost.

The Hot Tub
Hot tubs vary widely in price, it'll depend on the features you need and how many people you want to seat, but quality is also a consideration. It is often more economical to pay a bit more upfront for a better model, as increased energy efficiency can save you hundreds of pounds a year in running costs, which is especially important at he moment, with energy prices and the cost of living in generally souring, with no sign of stopping any time soon.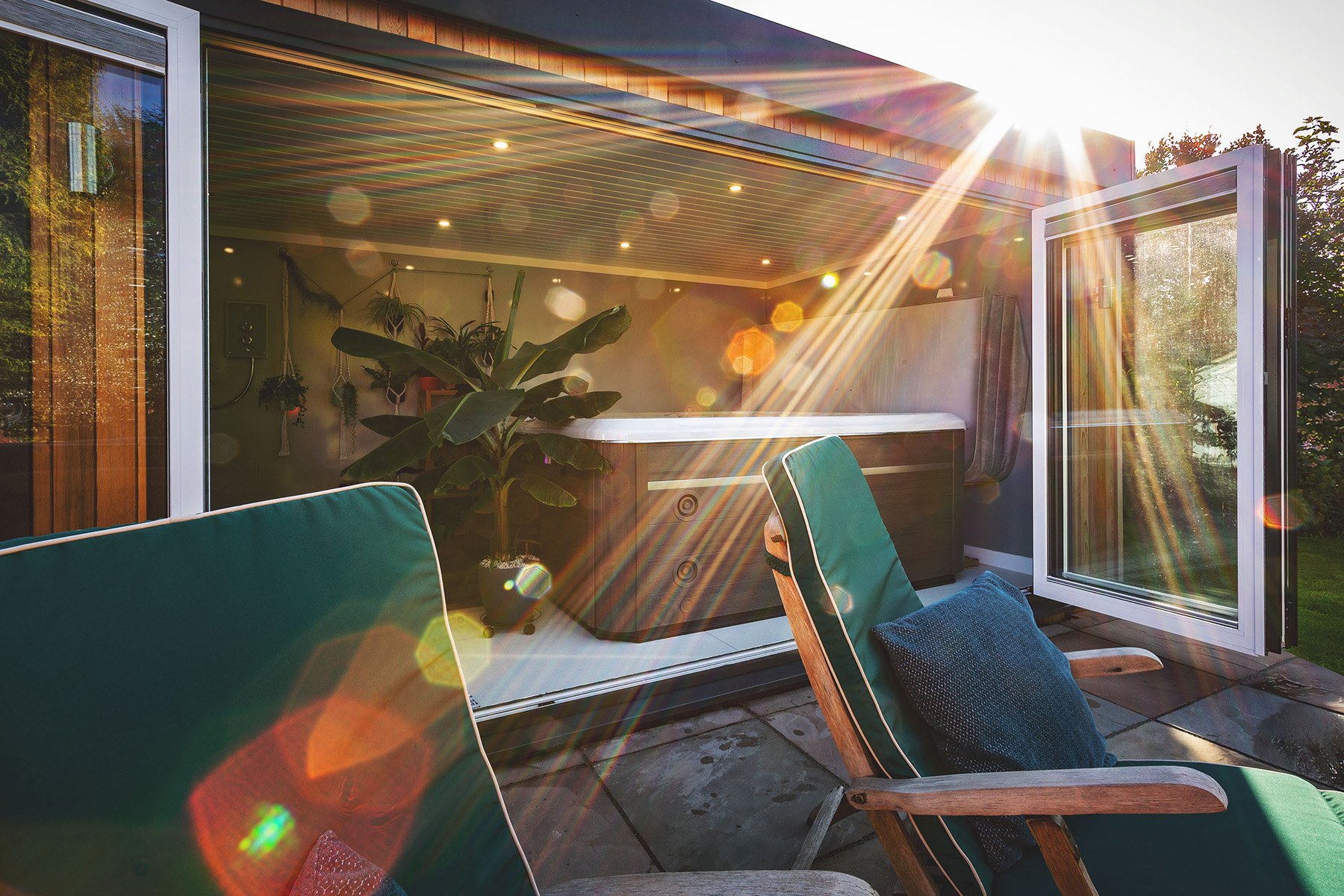 You also need a hot tub that is suitable for use in garden rooms. For this, it is worth chatting to an expert garden room company, such as ourselves and our sister company Hydropool Midland Hot Tubs, so you can understand your options and consider all-inclusive packages. Don't buy a hot tub first and then look for a garden room to fit it! Both hot tub and garden room should be designed and purchased together in order to make the most of your space and give you the best deal.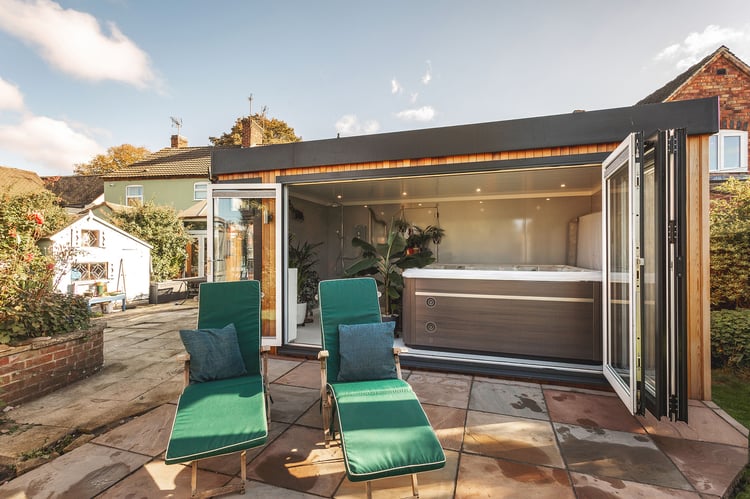 Find Out More About The Cost Of A Garden Room
Garden rooms are beautiful additions to any property and are more cost-effective than conservatories and house extensions. To help you make the right choice of garden room, we have written The Ultimate Guide to Garden Rooms, a free eBook explaining garden room costs and their potential uses. Click here to download your copy.