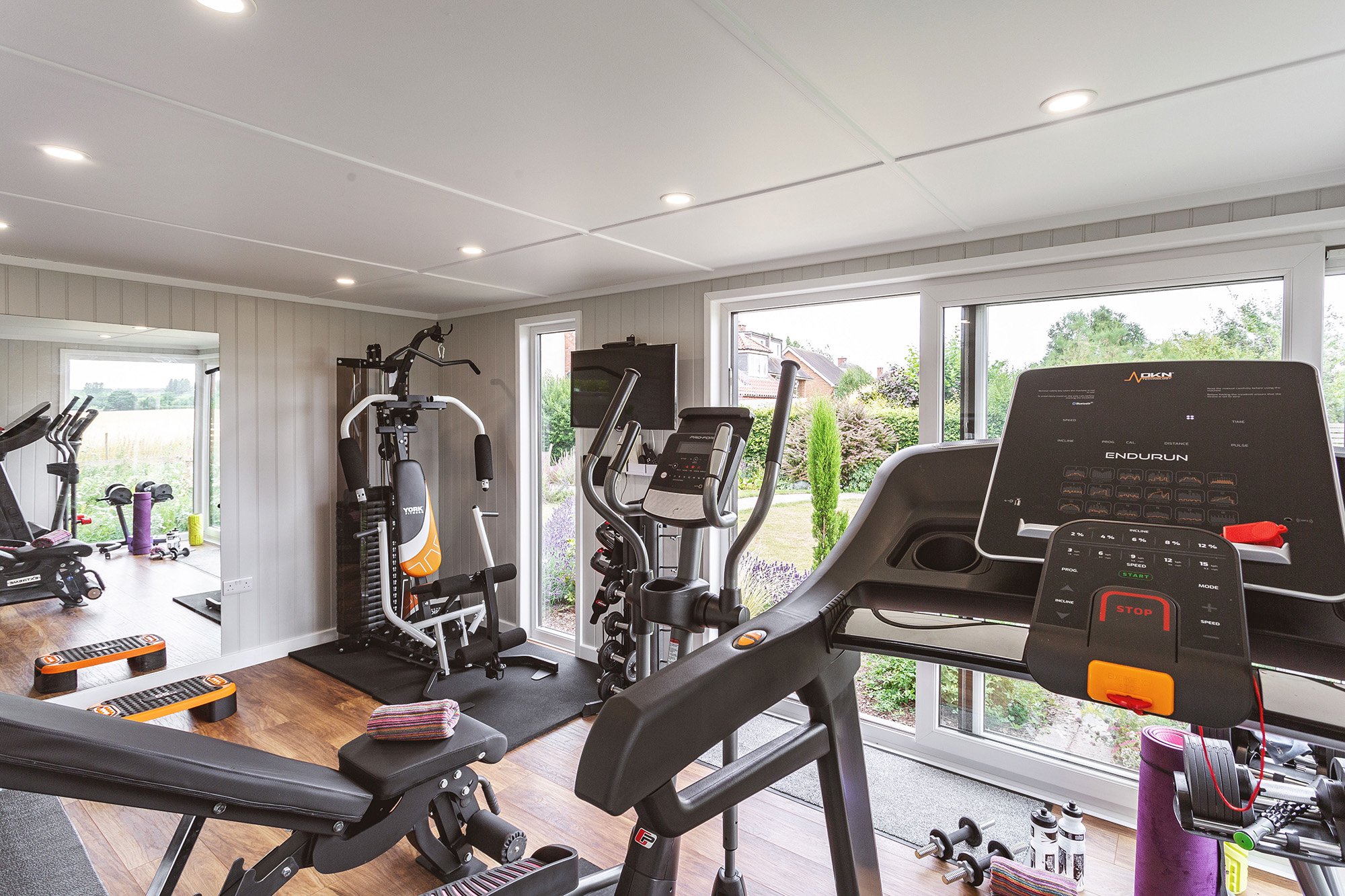 How Can A Garden Gym Help You Improve Your Exercise Performance?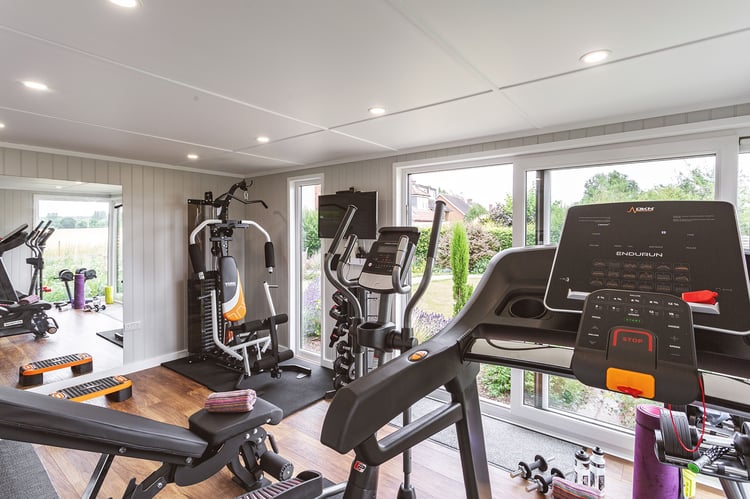 A garden room gym could be the perfect solution to improving your health, fitness and quality of life. Studies into the effects of exercising surrounded by plants have reported health benefits including reduced stress, anger and depression. A garden room provides the perfect environment to reach peak fitness, from the comfort of your own home.
Work Out To Your Own Agenda
Even with the best of intentions, sometimes life gets in the way of your training regime. If you're dependent on a commercial gym, unplanned disruptions to your exercise routine can make it difficult to stay on track.
Garden gyms work around your schedule, with no limitations around opening hours. If you miss a training session you can exercise from home, without having to create additional time for packing and travel.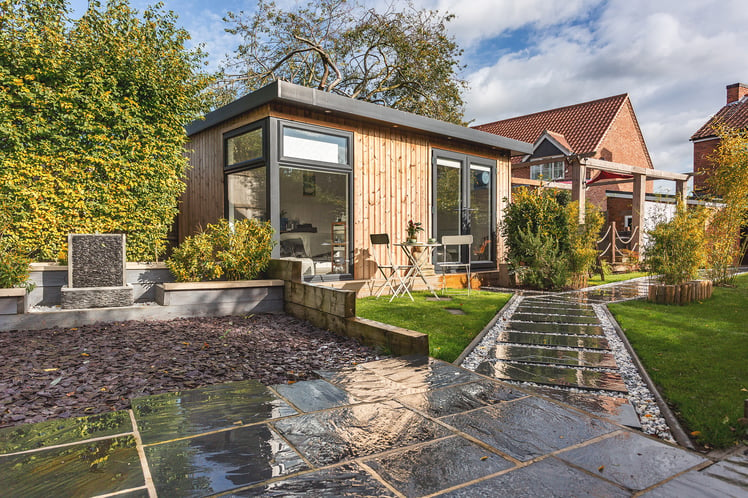 Exclusive Equipment Use
Often the most convenient times to exercise at the gym are the busiest. Workouts are often hindered by delays waiting for equipment to become free. Instead of constant high performance exercise during your gym session, time is frequently wasted waiting for another user to complete their reps. This creates a frustrating and pressured experience, especially where users are competing for equipment, making you feel a sense of obligation to finish quickly for the next user.
Creating a gym in the garden provides you with access to your own personal equipment 365 days a year, so you can exercise for as long as you need to gain optimum results. There are also no hygiene concerns over who else has sweated over the equipment!
Your garden room could include a reinforced floor to hold heavy equipment, or even a lowered floor if additional height is needed. Ceiling beams and walls can be strengthened to support brackets for resistance equipment, or to hang a punch bag. Multiple plug points or floor sockets can be incorporated into your design, allowing you to move equipment or add to your collection.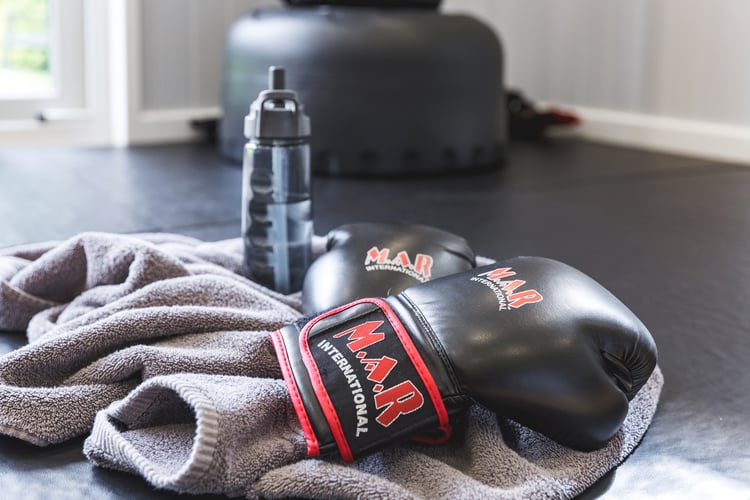 Create Your Perfect Workout Environment
Gyms are often loud and distracting, with no control over the music and TV played during your workout. Garden gyms can be fitted with sound systems and TV brackets so you can choose the right music to support your workout.
Space can be divided between high energy and cool down areas, for a relaxing work out. Ceiling fans keep you cool in the summer and comfortable in the winter. Select hardwearing flooring from a range of surface textures, including non-slip or hard wood to match your needs. Walls can be mirrored to provide visibility of your technique, or feature inspirational or motivational posters to help you achieve your goals.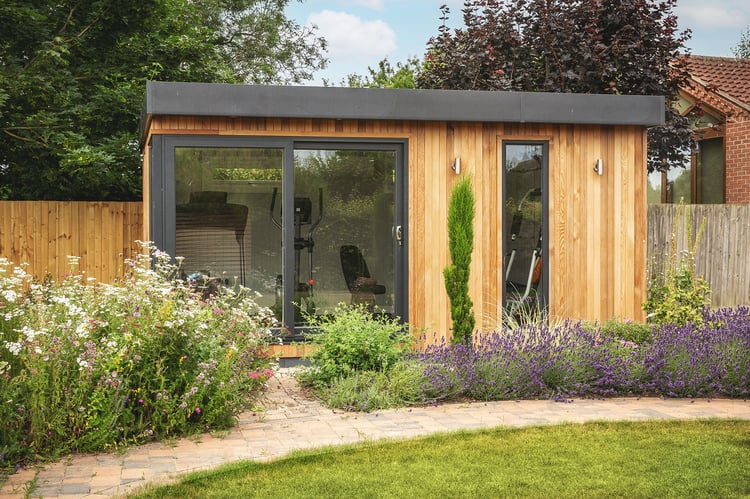 Privacy Not Pressure
Garden room gyms provide privacy, so you can work out without feeling scrutinised by others for your attire, physique, performance or ability. This enables you to enjoy your workout more and push yourself harder. You can also invite friends or partners to join you for a shared experience and to increase motivation.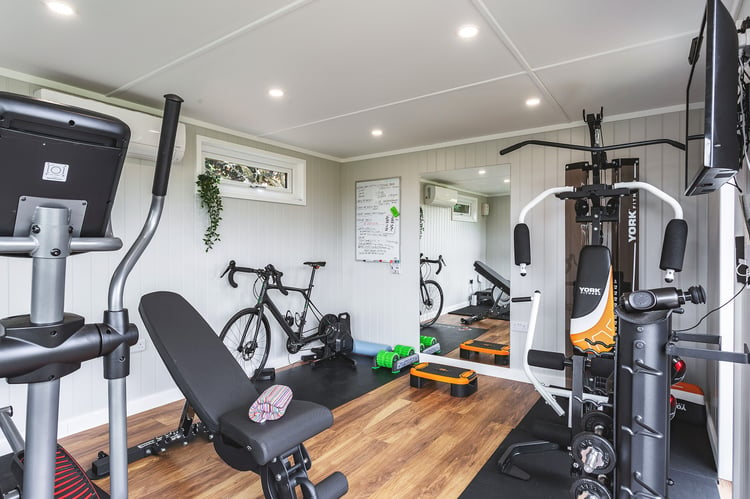 No Membership Fees
When you calculate yearly gym membership fees, especially for a dual membership, the costs can soon mount. A garden room gym provides all the above benefits, with no membership fees. Plus, adding a garden room increases both the value and desirability of your property.
At Cabin Master we specialise in creating bespoke garden rooms, including home garden gyms for our clients. Take a look at our FREE Ultimate Guide To Garden Rooms for advice and inspiration on how you could transform space in your garden into a unique and functional living space.