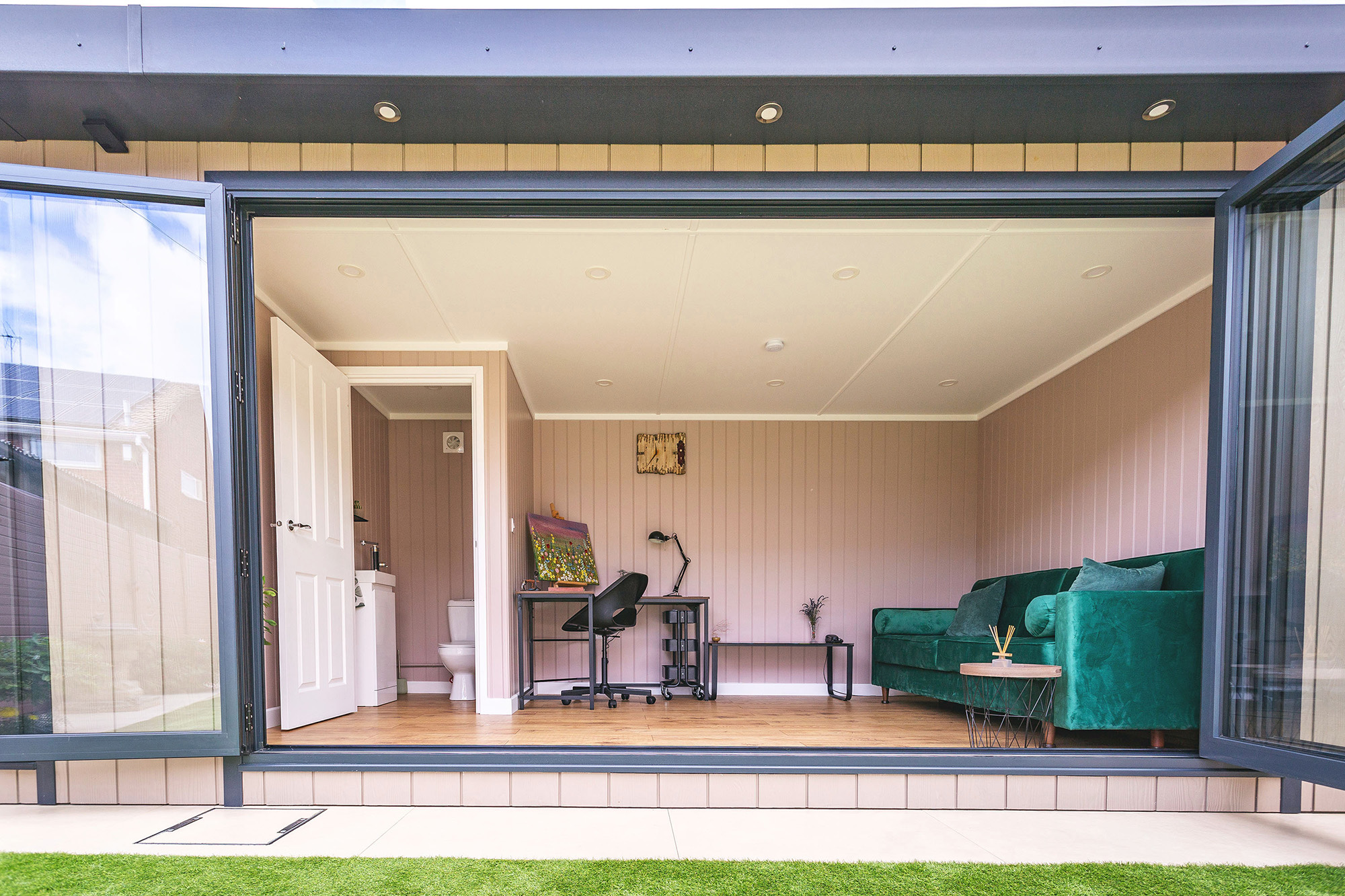 Does Cabin Master Have Their Own Plumbers and Electricians?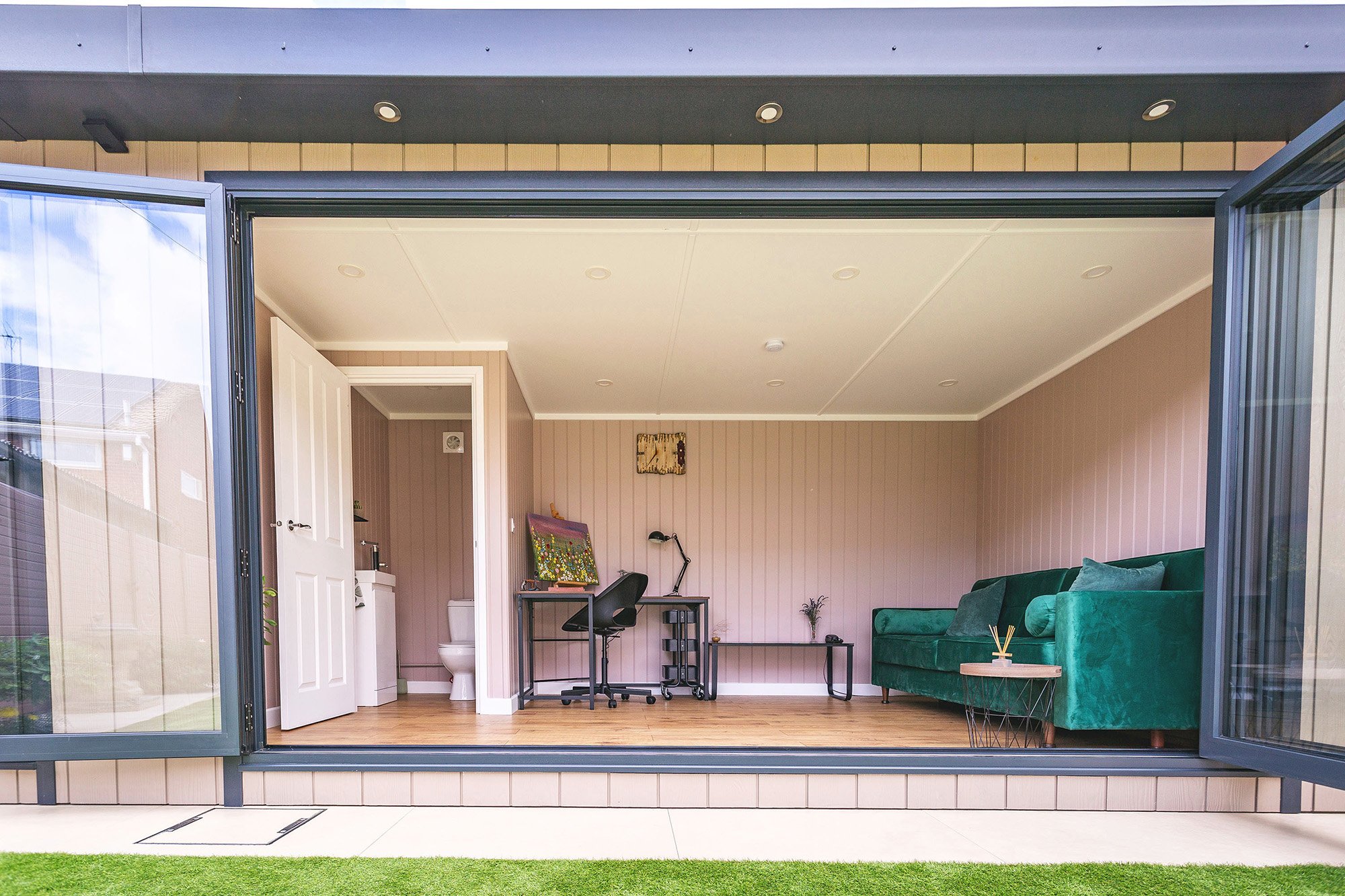 One of the great things about Cabin Master is the fact that we have a team of multi-skilled professionals on hand who are more than capable of installing garden rooms and offices to the highest standards.
After literally installing hundreds of garden rooms and offices over the years, it would be fair to say that they're pretty experienced in covering most aspects of the build, from carpentry and decorating right through to electrics.
Our experts will make sure that every aspect of your installation is completed to a high standard and our friendly Installers will always go above and beyond to get the job done right.
So, sit back, relax and enjoy the comfort of a professionally installed garden room or office because we've got you covered!

Do You Recommend Electricians?
At Cabin Master, we employ our own team of electricians to wire all electrical services into our cabins.
No need to stress about the electrical setup within your building - our team takes care of it all. All you have to do is hire a local electrician to connect an external power cable that meets local standards and we're more than happy to assist and liaise with them.
They install and wire plug sockets, light sockets, lights pendants, and spotlights + they provide the peace of mind that comes with any professional service offering incorporated into the overall service.
Note: Our electricians do not connect your home to the main power grid or house fuse box after installation. That is the responsibility of your local electricity company.

How About Plumbers?
If you are looking to plumb in any water services or waste into your garden room, you will need to find a local, experienced and qualified plumber to do this for you.
This is something Cabin Master is unable to provide, though our team of experts will be more than happy to advise you on the best places to source a plumber and answer any technical questions you may have.
So, while we don't recommend specific plumbers, we do ensure that all our cabins' internal plumbing is designed in accordance with current water regulations and specifications.

Tips on Finding a Good Plumber
1. Ask Your Friends And Family For Referrals
This should always be your first port of call when looking for a good plumber. Ask your friends, family, or even colleagues if they can recommend someone who has done great work for them in the past.
The reason we recommend this approach is that you can (usually) trust your friends and family to give you honest feedback – something which might not be the case when searching for a plumber online.

2. Check Reviews
If no one in your circle of family/friends knows someone reliable, checking online reviews is another excellent source of information - look out for plumbers who have consistently good reviews from their customers. A good place to start would be Trustpilot…
3. Check Qualifications
Be sure to check the plumbers' qualifications and ensure they have a recognised qualification (for example, a City & Guilds or NVQ).
Note: We even recommend you check this with a referral from your family and friends.

4. Check insurance
It's also incredibly important to check that the plumber you choose is fully insured (ask to see proof of this before any work commences). This will give you peace of mind that they are fully covered by an insurance policy, in case of any issues.
5. Obtain at least 3 quotes
Don't just hire the first plumber you come across - shop around and obtain at least 3 quotes.
This will help ensure that you get the best value for money and also give you a better idea of who is offering the most competitive price.