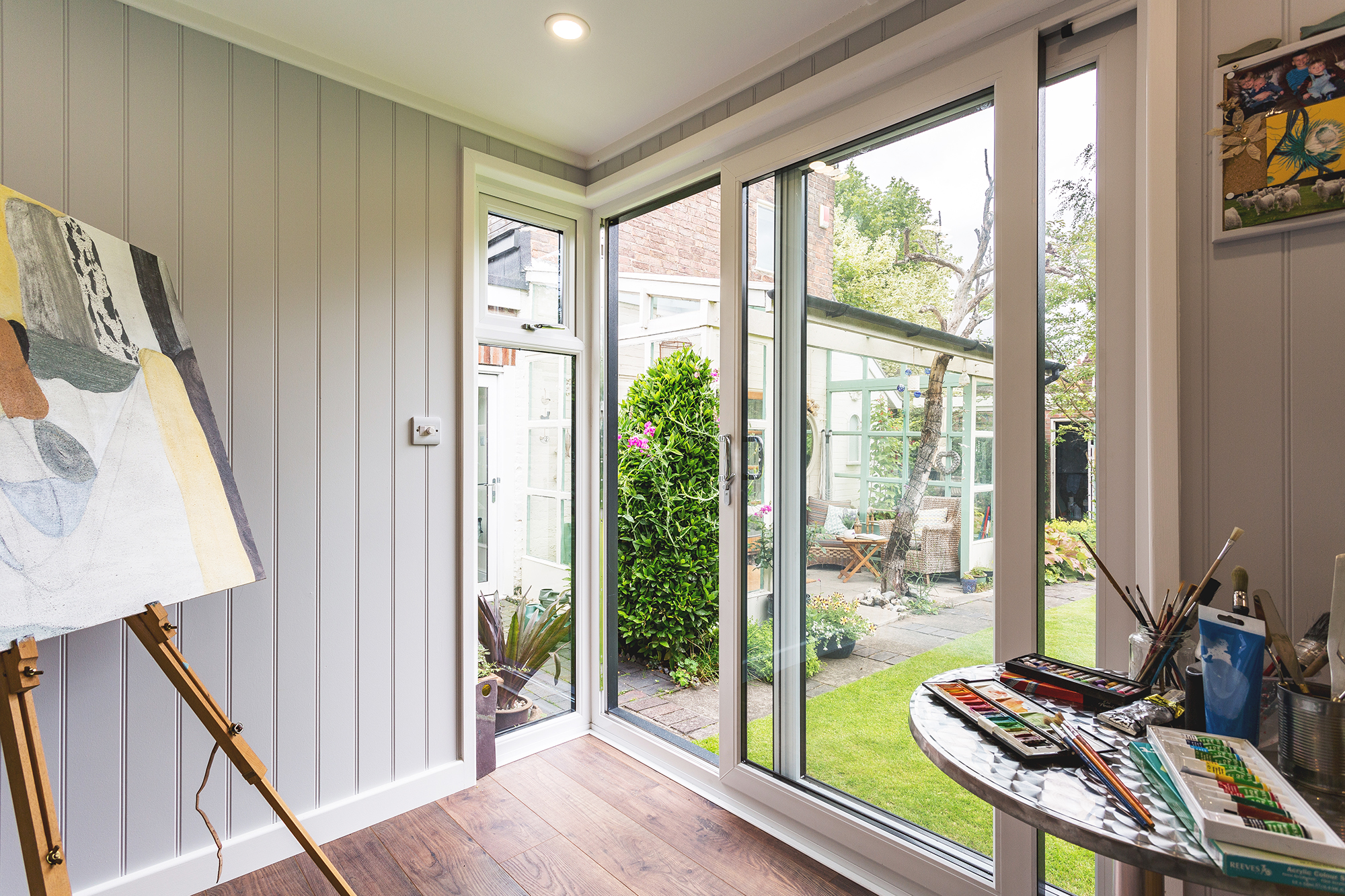 Creatives & Their Home Garden Office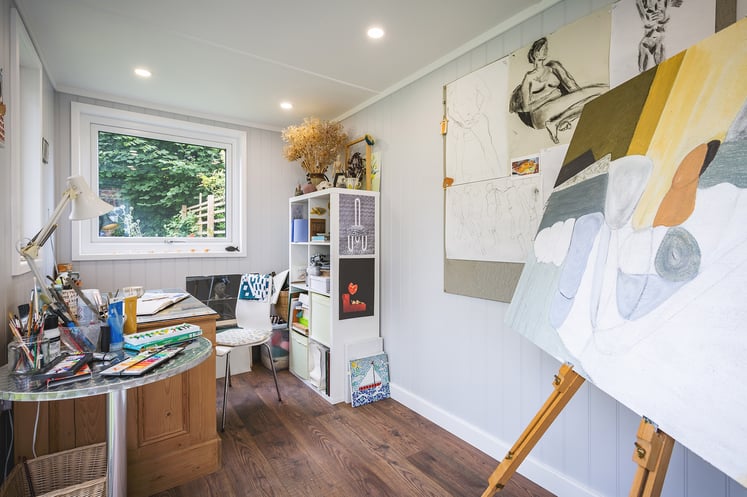 We can't imagine the news that DIY creative and make-do-and-mend queen Kirstie Allsopp has a Home Garden Office can come as a surprise to anyone who watches her TV shows.
What may make you do a double take though is learning that the famous children's author Roald Dahl wrote Charlie and the Chocolate Factory and other classics from his red brick-clad garden shed (and which he'd admittedly customised into cosiness). We had sort of imagined the great writer filling sheafs of writing paper while sitting at a large and luxurious leather covered desk in a cosy home study.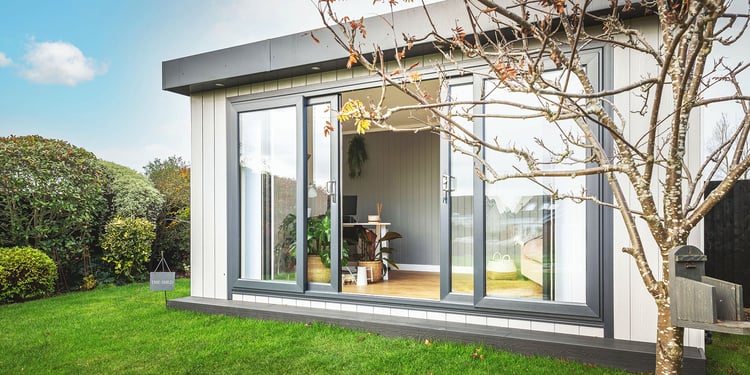 There is definitely something about artists, writers, poets and creatives in general which make us imagine they like to squirrel themselves away into some sort of hideaway away from the world in order to conjure up other worlds or ideas verging on the fantastical. And, certainly, there is no shortage of designers, architects etc who love their Home Garden Offices.
Controversial artist and leading member of the Young British Artists group of the nineties Damian Hurst has a huge studio with many assistants, but can only really create on his own in his timber Garden Office in Devon.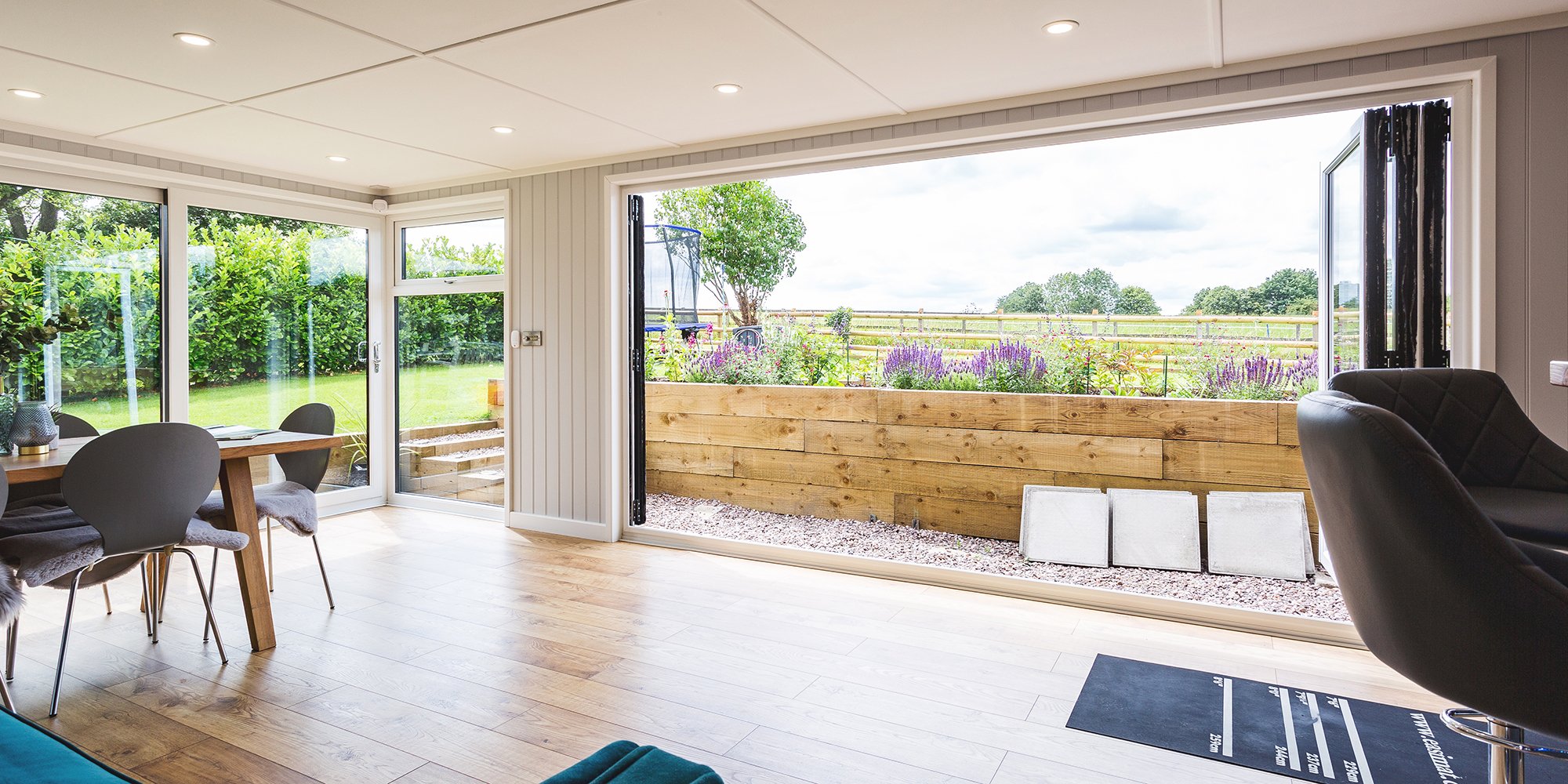 Poet Dylan Thomas was also a great believer in isolation sparking creativity. His bolt hole – or rather, Writing Shed above the Boat House - still exists today looking down onto the bay at Laugharne and where he could look out onto four different estuaries. However, it's all a bit over-populated by tourists now, thanks to the fact there's a tea room nearby. Although, we suppose the massive interest in it has something to do with the fact that he practically lived in the Writing Shed for the last four years before his death.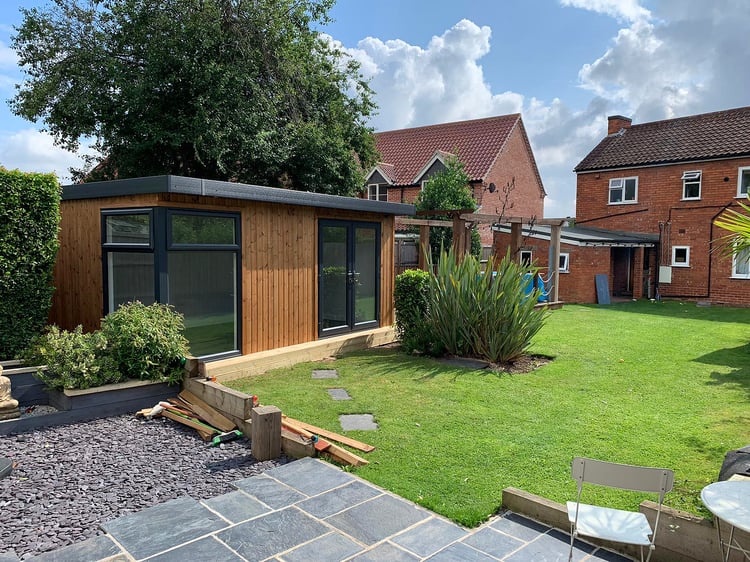 Another 'pen-man' – this time writer George Bernard Shaw – got an architect to create his Garden Office so that he could make it rotate to ensure that he made the most of the day's sunshine. And in a burst of laziness, got a phone line connected to the office so that he didn't have to walk a few minutes in to the house to make or answer any calls.


Author Louis de Bernieres has a kind of makeshift Garden Office where he's wired up a solar panel to his trusty old shed, brought in a caravan heater and keeps a camping stove there. It also overlooks his garden's lovingly-tended vegetable patch.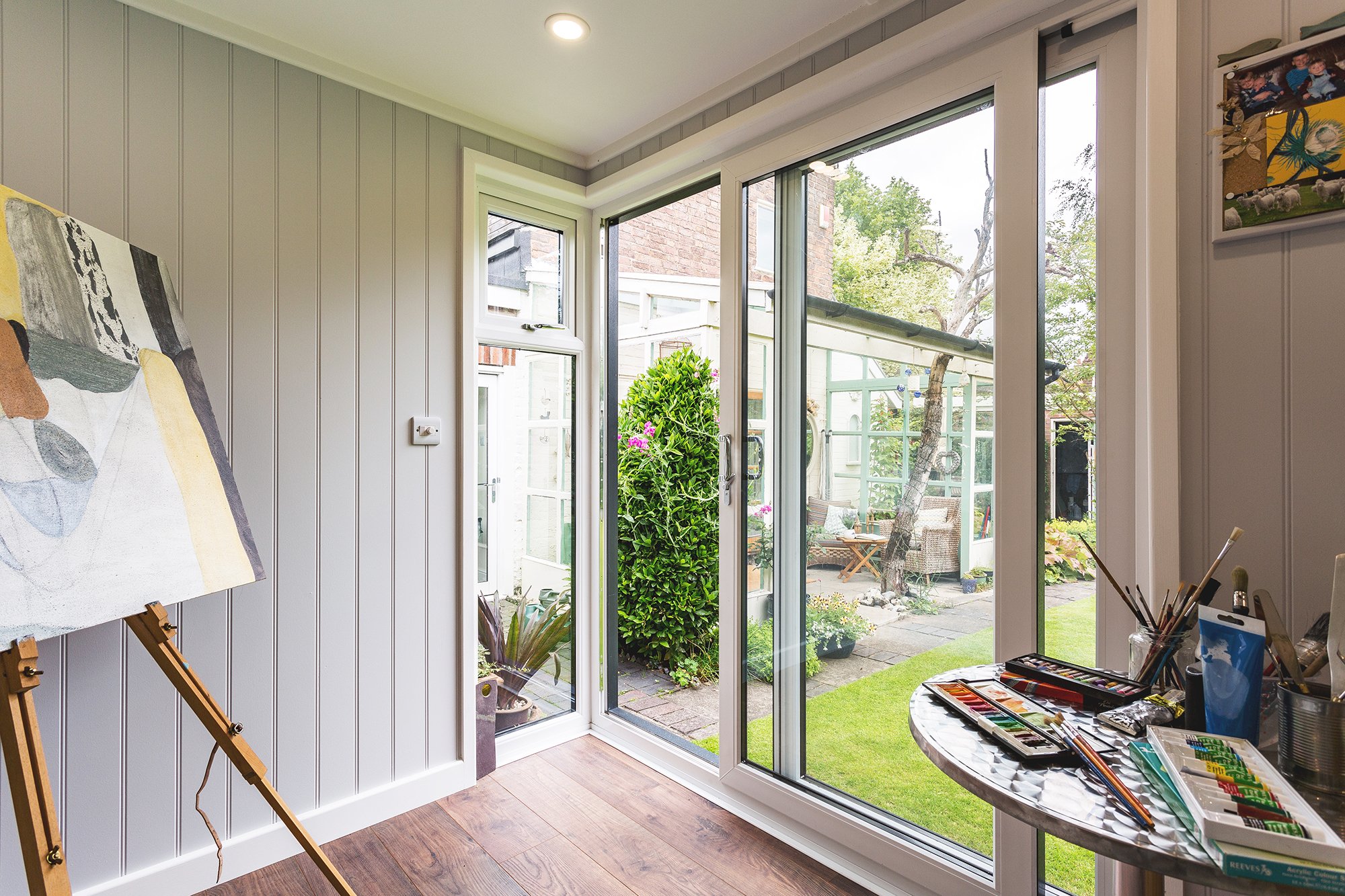 The thing he loves best about this Garden Office though is that it has "the quintessential smell of sheds".

And as for Kirstie? She loves her Garden Office, not just because it happens to be her much-loved sanctuary away from the family and TV cameras for a bit, but also because the timber cladding evokes memories of when she was a child and had a tree house at the bottom of the garden. And maybe that's why Garden Offices are so beloved of creative types – because it allows them to be playful.
Find Your Creative Spark With A Cabin Master Garden Room
If you feel your own Garden Office would be the ideal sanctuary to allow you to finally get that novel of yours finished, or get creative on canvas like you've been promising yourself for years, then do get in touch. The expert team of joiners, design architects and project managers here at Cabin Master are sure to come up with a perfect design just for you.