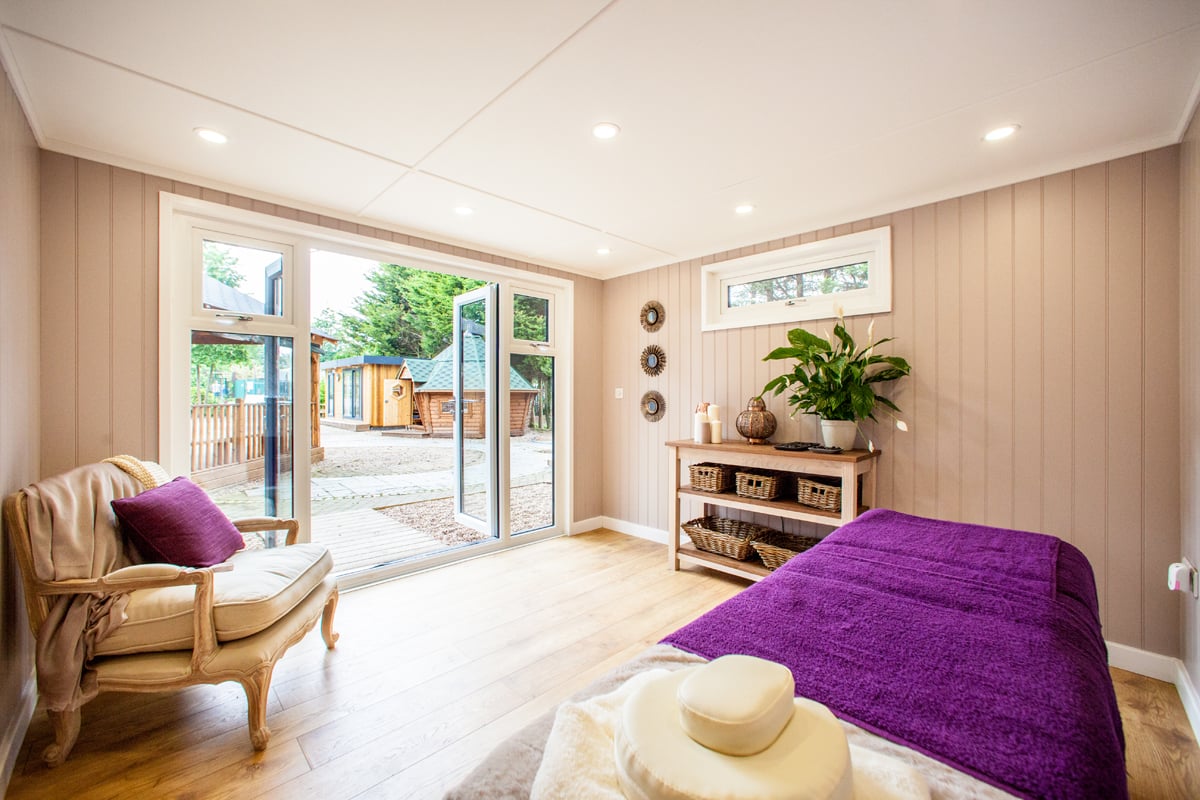 Do You Want To Create Your Own Spa Garden Room?
You don't have to be a qualified/student massage therapist, reflexologist, or make-up artist to have your own garden treatment room. No, you can just be someone who enjoys pampering themselves – and likes to do so away from prying eyes, sticky little fingers, and constant demands for your attention. And this is exactly where your own personal Garden Spa Room comes into play.
One way in which you can achieve this little relaxation den is to create your own personalised version from a customised Garden Room. You could always push the boat out and have it converted into a steam room or even a home sauna (why should those Scandinavians have all the fun?!). But if it's solely a garden treatment room that you're looking to create then that's easier still and perfectly do-able for most average-sized gardens.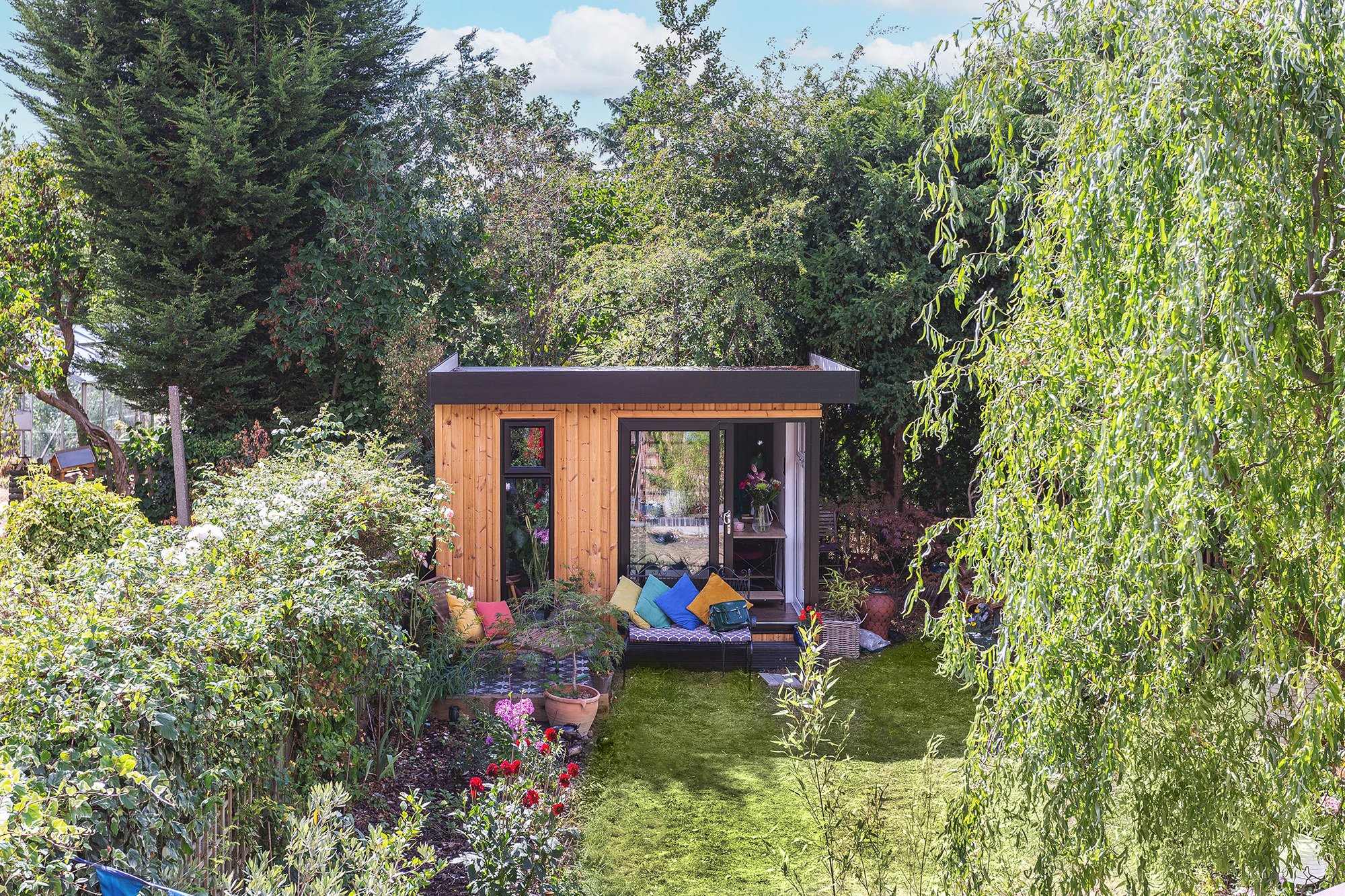 Luxuries To Pamper Yourself With In Your Garden Treatment Room
As well as a shelf full of luxury face masks, scented bath oils, massage gels, and general toning oils, you could have a store of fluffy white towels (you wouldn't need the white towelling slippers to match because cold tootsies would be taken care of by under-floor heating or warm carpeting) and a bubbling hot tub outside on the decking area.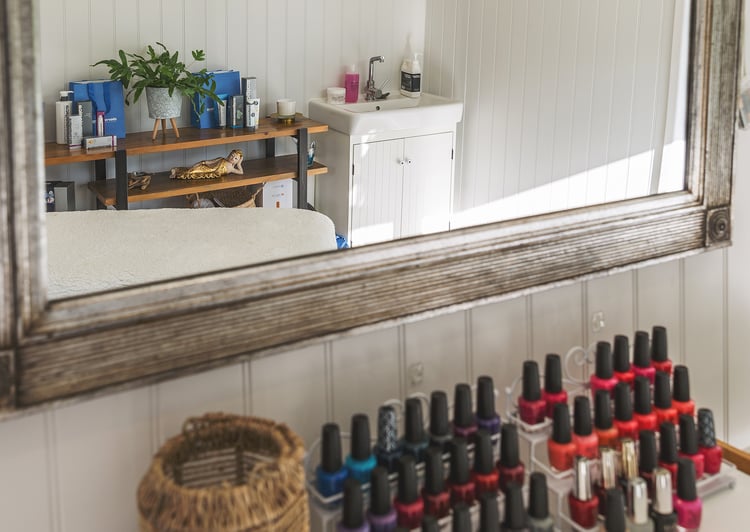 Refreshments For Your Garden Spa Room
Indoors there could be a dinky little fridge to hold bottles of ice-cold flavoured water together with some herbal teas and a kettle for when you feel you need warming up rather than cooling down. Last, but not least, a good selection of magazines to browse through while you're waiting for that face mask to solidify would round the afternoon or evening off nicely.

Lighting Your Soothing Sanctuary
Candles are the best type of lighting for a relaxing environment but they're not always the safest. There are lots of new LED candle bulbs available these days which actually flicker like the real thing. The difference is they are completely safe, allowing you to switch off completely. Of course, you could always get wall lights with dimmer switches installed (if you can be bothered to get out of the hot tub or off the massage table to dim them, that is).

The Benefits Of Your Own Garden Room Spa
Wouldn't it be wonderful to think that the next time you felt in need of some urgent pampering, all you had to do was walk down to the bottom of your garden and simply indulge? That means no 10-minute hunt for the car keys and suffering through a traffic jam en-route to the Spa – and which, anyway, just makes your stress levels soar even higher. Instead, you can just pour yourself a glass of bubbly from the mini-fridge and slip into the hot tub with a magazine for a chilling hour or two. Now that's what we call bliss...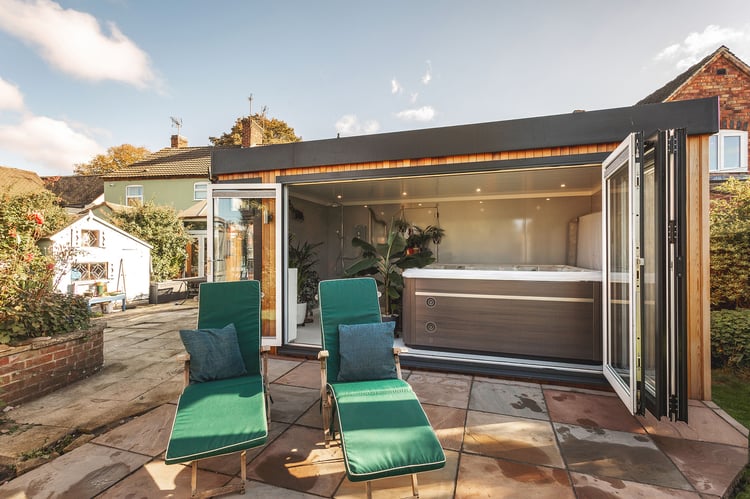 Convinced of the need for your own garden treatment room yet? If so, feel free to give the team a call here at Cabin Master to ask us any questions you may be curious about. We can do all the electrical fittings and plumbing for you so there is no need to have to book several contractors to come in at various times during the project.
We are also more than happy to come out and have a chat through any ideas you might have, as well as suggest others. The number to call is 0115 932 8888. In the meantime, you can get yourself and your other half inspired by downloading our free Ultimate Guide to Garden Rooms here.